Lenoir Pedestrian Accident Attorney
Pedestrians face significant risks any time they walk near moving traffic. While most pedestrians who walk around the Lenoir, NC, area are able to reach their destinations safely, others are not so fortunate. When a driver hits a pedestrian, the pedestrian is likely to suffer extreme injuries, even if the collision occurred at low to moderate speed.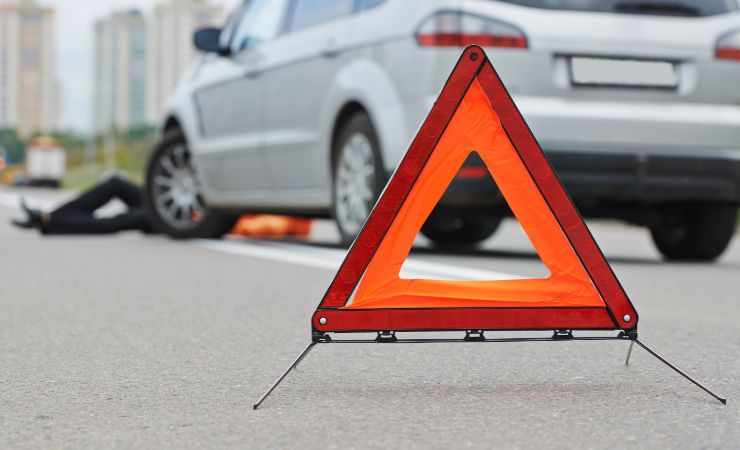 Legal Counsel for Victims of Pedestrian Accidents in Lenoir
A pedestrian accident claim falls within the purview of North Carolina's personal injury laws, and the state provides relatively broad flexibility for an injured victim to secure full compensation for the economic losses they suffered because of the at-fault driver's actions. Law Office of Lyndon R. Helton, PLLC can be your legal counsel as you seek compensation for your damages, and our team has the resources and experience necessary to streamline your case proceedings more than you may expect.
Proving Liability for a Pedestrian Accident in Lenoir
One of the most challenging aspects of any personal injury claim is proving fault for the incident. When it comes to pedestrian accidents, a driver who hits a pedestrian is almost always to blame for the incident. Unfortunately, however, the state upholds a law pertaining to contributory negligence that may pose significant problems for a plaintiff, especially one pursuing compensation for a pedestrian accident.
Under the contributory negligence rule, a plaintiff may not recover damages from a defendant if they bear any measure of fault for causing those damages. For example, it's common for a driver who has struck a pedestrian to claim that the pedestrian is somehow responsible for the accident. They may claim the pedestrian was jaywalking, a term for crossing a street illegally outside of the designated crosswalk. If it is discovered that the plaintiff was in any way to blame for their damages, the contributory negligence rule means they are unable to seek accountability from the defendant and will be responsible for their damages on their own.
Filing Your Personal Injury Claim in Lenoir
The first step in winning any personal injury claim in Lenoir is identifying the party who caused the injury. For example, if a pedestrian was hit by a car, they could have been so severely injured that they have no recollection of the accident. It's also possible for the plaintiff in a pedestrian accident claim to be a family member of a victim who was left incapacitated by the accident. If you need help identifying the driver who hit you because they fled the scene, your Lenoir pedestrian accident attorney may be able to obtain traffic camera footage and other evidence that allows you to identify the driver at fault.
Once you have identified the defendant for your personal injury case, the next step is to prove the full scope of the damage they caused. You have the right to seek full repayment of medical expenses, lost income, and property losses caused by the defendant. This includes immediate and future damages, so it's best to work with an experienced Lenoir pedestrian accident attorney to maximize the total economic damages you list in your claim. Additionally, you have the right to seek pain and suffering compensation. If you sustained any permanent damage from the defendant's actions, this could be the largest portion of your total case award.
Pedestrian Accident Attorneys FAQs
Q: How Much Compensation Can an Injured Pedestrian Recover?
A: North Carolina's personal injury laws allow the plaintiff in a pedestrian accident case to seek full repayment of all the economic losses they suffered, along with pain and suffering compensation. Your case's potential value can also fluctuate in various ways based on the specific details of your injury. Your Lenoir pedestrian accident attorney is the best resource when it comes to assessing the total compensation you can expect if you win your case.
Q: How Much Does It Cost to Hire a Lenoir Pedestrian Accident Lawyer?
A: Most personal injury attorneys in Lenoir are aware that the average person does not have the financial flexibility to afford expensive hourly legal fees out of pocket. Contingency fee agreements keep legal counsel accessible to those who need it most, requiring that the client only pay a legal fee once their attorney wins their case. Additionally, the attorney's fee is a percentage of the case award, and the client keeps the rest.
Q: Can I File an Auto Insurance Claim for a Pedestrian Accident?
A: If a negligent driver hurt you, you could file a claim against their auto insurance policy after the accident for some initial recovery. However, it is unlikely for their policy to provide full compensation for all the losses you suffered. An experienced Lenoir pedestrian accident attorney can provide helpful guidance when it comes to your initial insurance claim, and you will need their help to proceed with a personal injury case and enhance your final recovery.
Q: Will a Driver Face Jail Time for Hitting a Pedestrian?
A: It is possible for the driver responsible for a pedestrian accident to face criminal charges depending on how they caused the accident. In the event the driver was simply negligent, they may not be charged with a crime. However, if drunk driving, egregious negligence, or clear disregard for the safety of others caused the incident, the defendant could not only face criminal prosecution but also enhanced penalties that reflect the severity of their behavior.
Q: Is It Really Necessary to Hire a Lenoir Pedestrian Accident Attorney?
A: You are not legally required to hire an attorney to represent you in your pedestrian accident claim. However, attempting to manage your medical concerns and your legal affairs on your own all at once would be tremendously difficult. You would also be unlikely to obtain as much of a recovery as an attorney could secure on your behalf. Therefore, it's always worth investing in legal counsel you can trust for any personal injury case.
If you or a family member is struggling with injuries caused by another driver, it's natural to have lots of pressing legal questions about how you can recover. The attorneys at Law Office of Lyndon R. Helton, PLLC are ready to provide the compassionate legal representation you need to ensure accountability for the defendant and suitable compensation for your damages. Contact us today and schedule a consultation with our team to learn more about the legal services we offer.