Lenoir Truck Accident Attorney
Large commercial trucks are common sights on North Carolina roads, and most drivers in the Lenoir area encounter large trucks regularly without any problems. However, truck accidents can and do happen throughout the United States, often with catastrophic effects. The large size and heavy weight of most commercial trucks make them some of the most dangerous vehicles on the road. While they are subject to the same risk factors that can cause all other types of accidents, there are several other hazards unique to commercial trucks that all drivers must acknowledge.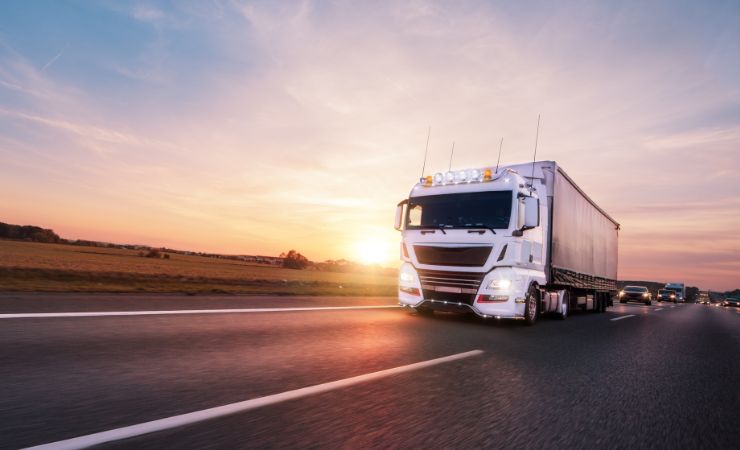 Experienced Truck Accident Attorneys Serving Lenoir Clients
Any vehicle accident has the potential to cause extensive financial losses, life-changing injuries, and a host of long-term economic problems for the victim and their family. However, these risks are much greater when a tractor-trailer or large commercial truck is involved in an accident. Additionally, truck accidents are not only likely to cause more extensive damage than a standard vehicle accident but also generate much more complex questions of liability. Due to the immense legal challenges you are likely to face after such an incident, it's imperative to reach out to a Lenoir truck accident attorney as quickly as possible to have the best chance of recovering your damages.
Benefits of Legal Counsel You Can Trust for a Truck Accident Claim
Many people in the Lenoir area who experience traumatic vehicle accidents wonder about their options for legal recourse, how much compensation they can expect from those responsible for causing their accidents, and whether they will need to hire legal counsel to recover. While it may be technically possible to handle a truck accident case or other personal injury claim on your own, hiring experienced legal representation improves your chances of reaching the best possible outcome for your impending recovery efforts dramatically.
The average person may be able to identify who is responsible for their recent truck accident, but they could also have been incapacitated by their injuries and have no recollection of the accident. They may think they understand the scope of their claimable damages but overlook claimable long-term damages unintentionally. Others face complex legal challenges in the form of vicarious liability or claims of contributory negligence.
Not only will hiring an attorney improve your chances of reaching a favorable outcome in your truck accident claim significantly, but the legal counsel you have on your side will also increase your chances of maximizing the final recovery you obtain from the at-fault driver. The attorneys at Helton, Cody & Associates have many years of experience in personal injury law, and our firm has helped many past clients through extremely challenging truck accident claims. As a result, we know the obstacles between you and the compensation you deserve and how you can overcome them.
Proving Liability for a Commercial Truck Accident in Lenoir
Before you can secure any kind of compensation for the damage you suffered in a recent accident, you must prove exactly how the accident happened. For example, some of the most commonly reported causes of truck accidents throughout the United States include:
Distracted driving. This is a persistent problem across the country and the leading cause of all motor vehicle accidents. Distracted driving is especially dangerous for truck drivers and smaller passenger vehicle drivers near large commercial trucks
Driving under the influence of alcohol or drugs. Intoxicated driving is illegal throughout the United States, and it is possible for any level of impaired driving to cause a devastating crash. Truck drivers that cause accidents because of drinking or drug use while driving are likely to lose their commercial drivers' licenses (CDLs) in addition to criminal prosecution and civil liability for victims' damages.
Speeding. It is dangerous for any driver to exceed the speed limit, but especially so for truck drivers. These large vehicles need more time and space to slow down or stop, and accidents that happen at higher speeds tend to cause the worst damage.
Trucking industry regulatory violations. The trucking industry is one of the most heavily regulated in the country, and both drivers and their employers must consistently meet applicable regulations to avoid causing devastating crashes. If you believe your recent truck accident was the result of regulatory noncompliance of any kind, you need an attorney who is experienced in navigating these complex statutes to have the best chance of ensuring accountability for your damages.
Improperly loaded cargo. A large tractor-trailer could be vulnerable to a tip-over or rollover accident if the vehicle's cargo isn't balanced correctly. Special cargo like smaller vehicles, lumber, and construction materials also require specific safety measures to ensure they do not dislodge while the truck is moving.
Your Lenoir truck accident attorney will be an invaluable asset as you seek to prove fault for your recent accident. They will also assist you in establishing the damages you can seek from the defendant, potentially helping you secure far more compensation than you expected at the outset of your proceedings.
Recovering From a Truck Accident in Lenoir
North Carolina's personal injury statutes enable the plaintiff in a truck accident claim to seek full repayment of all the financial losses they suffered because of the defendant's actions. You may have a grasp on your immediately noticeable damages like your hospital bills and lost income during your initial recovery period, but long-term anticipated damages are much harder to accurately calculate. You also have the right to claim pain and suffering compensation, and an experienced Lenoir truck accident attorney is the best asset to have on your side to maximize this aspect of your case award.
Economic damages available in a personal injury claim are generally straightforward, proven with the appropriate documentation. Your Lenoir truck accident attorney will help you gather the documentation needed to prove the full scope of your immediate and long-term economic damages, and they can also help you make a compelling case for a suitable amount of compensation for your pain and suffering.
It's important to remember that the state enforces a statute for contributory negligence. So, if a plaintiff bears partial fault for the damages they're claiming, they may not recover any compensation. If you have any concerns about being found partially to blame for your recent accident, it is crucial to consult an experienced Lenoir truck accident attorney. The attorneys at Helton, Cody & Associates have helped many past clients through a wide range of difficult cases, including those in which contributory negligence comes into play. Defendants often assert this to avoid liability for the damage they've caused, but your legal team can assist you in countering any unfounded claims of contributory negligence and preserve your right to recover your damages.
North Carolina Truck Accident FAQs
Q: How Can a Lenoir Truck Accident Attorney Help Me Prove Fault?
A: An experienced attorney will know how to gather the evidence you will need to firmly establish liability for your recent accident. It's possible that your personal injury claim will hinge on evidence such as traffic camera recordings, data from vehicle computers, cell phone records, and eyewitness testimony. The average person may know who caused their accident but struggle to secure hard evidence that substantiates their claim.
Q: How Soon Should You Hire an Attorney After a Truck Accident Injury?
A: It is essential to address your medical needs before anything else after a truck accident. If you were seriously injured, you might not have had any choice in the matter, and first responders may have taken you immediately to a hospital. No matter how you address your injuries, once your condition is stable, you should reach out to legal representation as quickly as possible. You have a relatively short time in which to start your personal injury claim and an even shorter window in which to file an auto insurance claim.
Q: How Much Compensation Can You Claim for Pain and Suffering?
A: The plaintiff of any personal injury claim has the right to seek financial compensation for the physical pain and psychological distress they experienced because of the defendant's actions. There is no limit to this element of your recovery, and an experienced Lenoir truck accident attorney can assist you in maximizing this aspect of your case award.
Q: How Much Is My Truck Accident Claim Worth?
A: North Carolina law allows the plaintiff in a personal injury case to seek full compensation for the medical expenses, lost income, and property damage they experienced in a truck accident. They may also claim pain and suffering compensation in proportion to the severity of their experience. It's possible for many variables to influence your final recovery, so it is essential to consult your Lenoir truck accident attorney for a reasonable estimate of your case's total potential value.
The attorneys at Helton, Cody & Associates offer experienced and responsive legal counsel for a wide range of personal injury cases in the Lenoir area, including those resulting from truck accidents. These cases tend to be some of the most complex vehicle accident claims filed in the state, and it is crucial that the plaintiff has legal representation they can trust to guide them through the difficult proceedings they face. If you are struggling in the aftermath of a truck accident another party caused, contact Helton, Cody & Associates to schedule a consultation with our team, and we will help you understand all your legal options for recovering your losses.