Newton, NC Personal Injury Attorney
Your health, safety, and well-being are your own business. The way you choose to support yourself is your personal choice, and everyone has different methods for staying happy and healthy. Life and liberty are two key cornerstones of American society, ensuring that everyone has the right to make choices about their own bodies, minds, and overall well-being.
Unfortunately, other people may make choices that directly affect your health and safety. In fact, other people may even cause you significant physical harm without your consent. This is not only inconvenient, but it is also unjust and needs to be addressed through the legal system. Fortunately, personal injury law allows individuals who have been harmed to take action against the person or company that hurt them.
With the help of a personal injury lawyer in Newton, NC, you can earn compensation after an accident or injury that someone else caused. The resulting settlement will not undo the damage. However, it can give you the resources necessary to heal and move forward.
Helton, Cody & Associates, PLLC: Your Newton, NC Personal Injury Attorneys
If you have a North Carolina personal injury case, you need an expert team of attorneys to help you fight for what is rightfully yours. Our team at Helton, Cody & Associates, PLLC, has been working in personal injury law for many years. No matter what your personal injury claim may entail, we can help you navigate the legal system and earn the compensation you need. We are ruthless in the courtroom because we are passionate about achieving justice for our clients.
Although we are tenacious in our pursuit of justice, we act with empathy when it comes to our clients. We understand that this is a vulnerable time for you and your family, so we treat you with the utmost respect and care. You can trust us with your story and your vulnerability. We can work diligently to make sure that your suffering has not happened for nothing.
After so many years in this industry, our team at Helton, Cody & Associates, PLLC, provides the best possible personal injury legal counsel in the Newton area.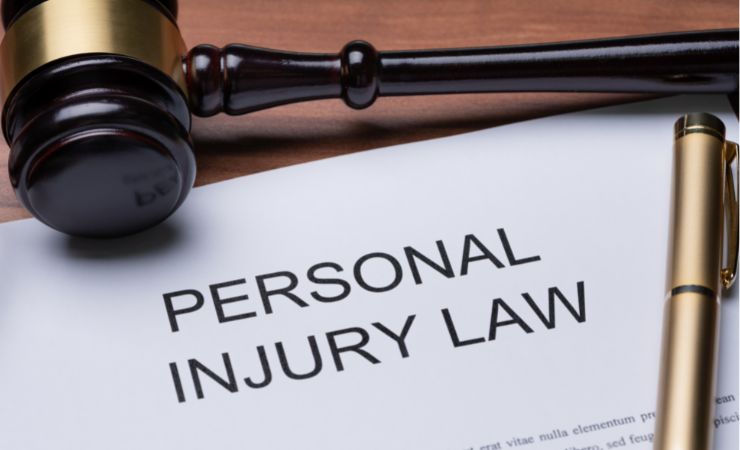 What Is a Personal Injury Claim?
Many people do not fully understand what a personal injury claim is until they go through one. However, it is extremely helpful to be prepared in these situations.
Personal injury claims are a type of civil claim in which one person presses charges against another for harming them. For these cases to be valid, the person who caused the injury must have done so through negligent action. If the incident occurred because of a mutual mistake or an act of nature, the victim cannot hold a single person accountable. However, if one person neglected their ethical or legal responsibility and caused the accident, the victim has grounds to take action.
Because personal injury claims fall under civil law, the prosecution may drop the charges at any time if they so choose. If the case goes to court, there will be a jury present to judge the case. Unlike criminal cases, the jury only needs a majority to reach a decision rather than unanimous consent.
Types of Personal Injury Claims
There are many different types of personal injury claims that may arise. The type of claim will dictate a lot about the case, including the type of negligence and the amount of settlement that will be required.
Car Accident Claims
Car accident claims are the most common type of personal injury claim. These situations occur when one driver neglects or ignores their responsibilities as a driver and causes a collision as a result. Common types of negligence in car accident cases include:
Texting or using the phone while driving
Driving under the influence of alcohol or drugs (DUI)
Distracted driving
Turning to engage with passengers or other people while driving
Eating or drinking while driving
Putting on makeup while operating a vehicle
Ignoring road signs, signals, or speed limits
There are many more examples of driving negligence that can occur. In fact, any time a driver fails to follow all road laws, they are driving negligently and can be held responsible for the damage.
Premises Liability
When you go to a public place such as a restaurant, store, entertainment venue, or government building, the building owner has the responsibility to ensure that the space is up to code and safe for guests. If they fail to do so, they are responsible for any damage and injuries that result.
Slip-and-fall cases are a common type of premises liability claim. These happen when a building owner or manager fails to keep walkways clean and dry. If a floor is wet or hazardous, they must put out clear signs for patrons to be careful.
Other responsibilities that a building owner has include:
Keeping walkways well lit
Clearly marking areas that are dangerous or unavailable to customers
Keeping guard rails, handles, and other safety equipment up to code
Offering ADA-accessible entrances, exits, bathrooms, etc.
Having all elevators, escalators, and stairs inspected regularly
If you get hurt because a building owner failed to maintain their facility properly, you can file a personal injury claim and earn a settlement for their negligence.
Dog Bite Claims
Dog owners have a responsibility to keep their pet under control, which is why leashes are mandatory in most public spaces. No matter where you are, it is a dog owner's job to ensure that their pet does not bite you. If the dog does bite you, the owner is responsible for any damages.
There are only two scenarios in which a dog can legally bite someone:
If they are provoked
If someone is trespassing on their owner's private property
In all other scenarios, the dog owner can be held responsible through a personal injury claim.
Personal Injury Claim Settlements
The aim of a personal injury claim is to receive a settlement from the individual or company responsible for your injury. The amount of this claim will depend on your unique situation. This includes the amount of damage that you suffered and the permanence of your injuries.
Your personal injury settlement should account for:
Medical bills
Ongoing medical treatment such as physical therapy or rehabilitation
Lost income for time spent out of work to heal
Vocational retraining if you are unable to do your job
If you have an extreme case, you may be able to get pain and suffering compensation as well.
FAQs
Q: What Percentage Do Most Personal Injury Lawyers Take?
A: 33% is the general standard for personal injury attorney fees. However, if your case goes to trial, there may be additional costs and fees that your attorney will charge. Be sure to discuss fees with any potential attorneys before you begin to work with them. This ensures that you can afford their services throughout your claim and know what to expect when you receive your settlement.
Q: How Do I Choose a Personal Injury Lawyer?
A: When you look for an attorney, it is important to find someone with a significant amount of experience in cases like yours. For example, if you have a premises liability claim, you need to find legal representation who has experience with premises liability cases. You should also look for an attorney with a proven history of success in their cases and who believes in your claim. Finally, look for someone with whom you can speak honestly about your experience.
Q: How Long Do Most Personal Injury Cases Take to Settle?
A: Unfortunately, there is no standard timeframe for personal injury claims. Some of these cases settle within a few months; others take years. The length of time depends on several factors in your case, including the amount of evidence that you have as well as the amount of money at stake. Discuss the timeline with your attorney to get their estimate. However, understand that these cases can be unpredictable and last a long time.
Q: How Long Do I Have to File a Personal Injuries Claim in North Carolina?
A: In most situations, you have three years from the date of your injury to file a personal injury claim. However, the longer you wait, the easier it will be for the defense to claim that you sustained your injuries elsewhere and are simply blaming your injuries on the defense. You will also lose key evidence if you wait a long time to file your claim. You should always file as soon as you know you have an injury.
Contact Helton, Cody & Associates, PLLC
For many years, our team has been helping individuals and families who have been affected by a personal injury claim. We know how difficult these situations can be and how vulnerable you likely feel. We are here to offer expert legal care that makes you feel supported, heard, understood, and empowered throughout your personal injury case. No other area law firm provides the same level of care that we do at Helton, Cody & Associates, PLLC.
For more information about our services, our firm, or how we can represent you in your personal injury claim, contact Helton, Cody & Associates, PLLC, online.