Lenoir Dog Bite Attorney
Dogs are widely regarded as "man's best friend" and are incredibly popular pets in North Carolina and throughout the United States. Unfortunately, dog attacks do happen. If you or a family member recently suffered a dog attack in the Lenoir area, you could face economic losses and have a long and painful road to recovery. Your legal team can assist you in ensuring accountability for the incident, and they may also help you recover more compensation for your damages than you may initially expect.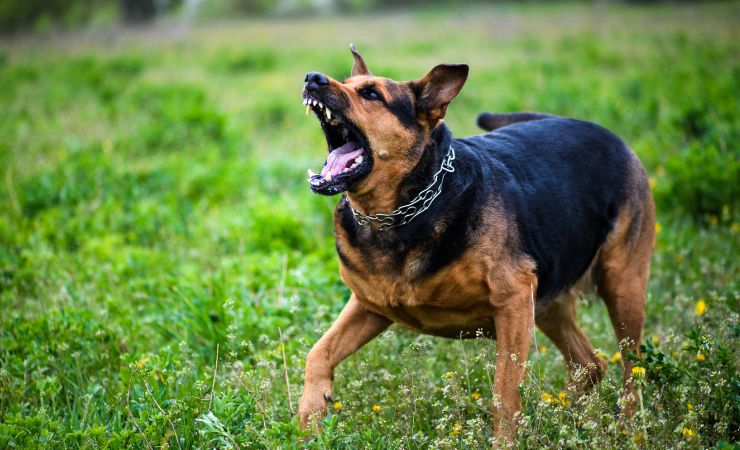 Representing Victims of Dog Attacks in Lenoir
The state enforces a strict liability rule for dog attacks. This means a dog owner is strictly liable for any and all harm their pet causes to another person. Therefore, dog owners are expected to maintain control over their pets at all times, and they are liable for any injuries they cause, even if their dog has no history of attacking people or displaying aggression. While this may sound like it would make a dog bite claim a simple and straightforward legal affair, many complications could arise in any personal injury claim that interferes with the victim's ability to recover their losses.
Building a Personal Injury Claim for a Dog Attack
When another person's dog has injured you, it is natural to wonder how you can recover from the incident and what type of compensation you can expect for your losses. The state's laws are quite clear when it comes to strict liability for a dog attack. As long as you meet the prerequisites for asserting strict liability, you should have minimal trouble ensuring accountability for your losses.
Most personal injury claims filed in the state are settled outside of court. It benefits both parties to reach a mutually agreeable resolution as swiftly as possible to minimize legal fees. However, if the defendant asserts contributory negligence or otherwise disputes liability for the attack, the case may need to be resolved through litigation. When you choose the attorneys at Law Office of Lyndon R. Helton, PLLC to act as your legal counsel, our goal is to help you reach the best outcome possible as quickly as possible by leveraging the full scope of our professional resources and experience.
Compensation for a Dog Attack in Lenoir, NC
State law dictates that the defendant in a personal injury claim is liable for any and all economic losses they inflict on the plaintiff. Many dog bite claims involve severe injuries such as puncture wounds, nerve damage, and psychological trauma. Your Lenoir dog bite attorney will be an invaluable asset for holding the dog owner accountable, and they will also assist you in proving the full range of damages the incident caused.
The plaintiff in a personal injury claim has the right to seek full repayment of all the economic losses the defendant caused. These are likely to include medical expenses, including ongoing treatment costs, when the dog has caused a severe injury. The plaintiff could also be left unable to work and earn income, and the defendant would be liable for their lost wages and their lost earning power. When it comes to pain and suffering, there is no limit to the amount a plaintiff can seek from a defendant for a dog bite, and their attorney will help them determine a fair amount based on the severity of their experience.
North Carolina Dog Bite FAQs
Q: How Much Compensation Can I Get in a Dog Bite Claim?
A: State law allows the victim of a personal injury to seek complete repayment of all financial losses caused by a defendant's actions, and they may also claim compensation for the pain and suffering they experienced. Dogs can inflict tremendously painful and damaging injuries, and the experience can be highly traumatic for the victim. Since so many variables can influence the final outcome of a personal injury case, it's best to ask your attorney for an estimate of your specific case's total potential value.
Q: When Is a Dog Owner not Liable for Their Dog Injuring Another Person?
A: The strict liability rule for dog bites applies as long as the victim was legally present wherever the attack occurred and they did nothing to provoke the attack. For example, if someone broke into your home and your dog attacked them, the intruder could not assert strict liability since they were not legally present when the attack happened. If you are unsure whether strict liability applies, you must consult a Lenoir dog bite attorney as quickly as possible.
Q: Do I Really Need to Hire a Lenoir Dog Bite Attorney?
A: Technically, there is no law requiring you to hire legal representation for a dog bite claim. However, the average person would be unlikely to win this type of case on their own. When you hire legal counsel, you are able to rest and recover with peace of mind while your attorney handles your legal affairs on your behalf. In addition, you are much more likely to reach a positive outcome when you have the right attorney handling your case.
Q: How Much Does it Cost to Hire a Lenoir Dog Bite Attorney?
A: Anyone facing a personal injury claim is likely to wonder how much it will cost to hire legal counsel. Most of the personal injury attorneys in North Carolina offer contingency fee billing to ensure those who need legal counsel the most have access to it regardless of their financial situation. With a contingency fee agreement, the client does not pay any upfront or ongoing legal fees and only parts with a percentage of their final case award. If their attorney cannot secure compensation on their behalf, they pay nothing, so there is no financial risk to hiring an attorney with a contingency fee agreement.
The attorneys at Law Office of Lyndon R. Helton, PLLC offer compassionate and responsive legal counsel for all personal injury claims in Lenoir and surrounding communities of North Carolina. We can help prove liability for the dog attack you recently experienced and maximize the compensation you obtain from the dog's owner. If you are ready to learn how a Lenoir dog bite attorney can assist you with your recovery, contact us today to schedule your consultation with our team.