Suffering An Injury While On The Job in Hickory, NC
Every day, thousands of people working in North Carolina sustain injuries and develop illnesses at work. Some of these incidents require expensive medical care and inhibit victims' ability to work, resulting in severe economic uncertainty for them and their families. However, North Carolina upholds some of the strictest workers' compensation laws in the country, so a vast majority of these employees can claim workers' compensation benefits to secure compensation for medical expenses and lost income resulting from their injuries.
While the workers' compensation claim process may seem simple enough, the unfortunate reality is that many people experience significant challenges securing the benefits they need after workplace accidents in Hickory, NC. Some employers are not forthcoming with the information and materials they are legally obligated to provide injured employees, and insurance carriers can be complicated when disbursing appropriate benefits to injured claimants.
If you or a loved one recently suffered a workplace injury in the Hickory area, it's vital to know your rights and how to secure the workers' compensation benefits you need to recover as fully as possible. Some industries are inherently more dangerous than others, but virtually anyone can potentially sustain an injury at work. Helton, Cody & Associates has extensive experience handling complex workers' compensation cases for clients in Hickory, and we leverage this experience in representing your workers' compensation claim.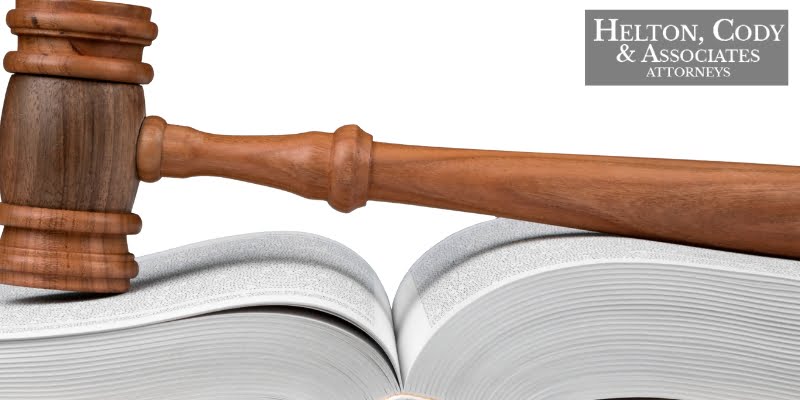 Why Should I Hire a Hickory Workers' Compensation Attorney?
When you have been hurt in a workplace accident, you want an experienced lawyer to help you pursue all the benefits to which you are entitled. You may not be able to work for a long time. You may need considerable medical care, including physical therapy or rehabilitation. You want an attorney who understands the workers' compensation system and has successfully protected the rights of other injured workers in the past.
Attorney Lyndon R. Helton brings valuable and practical experience to Helton, Cody & Associates, PLLC, as well as to residents throughout Western North Carolina who have been hurt on the job. He has spent more than 20 years working as an attorney. Before dedicating his practice to representing injured individuals, he spent time as an insurance defense lawyer, where he learned the tactics insurance companies use to try to minimize or deny claims.
Mr. Helton now uses his knowledge and more than 20 years of experience as a lawyer to protect the rights of injured people and fight against aggressive insurance companies that want nothing more than to profit at the expense of working people.
Our Workers' Compensation Practice
At Helton, Cody & Associates, PLLC, we handle all aspects of your workers' compensation claim, from filing an application for benefits to making an appeal. We will help you prepare and file all documents required by the Industrial Commission, and we will also be a strong voice for you in any hearings or meetings during the process.
We will also work with you, making sure you get the medical treatment you need. Many workplace injuries demand immediate emergency care and extensive ongoing treatment. In addition, some victims develop permanent disabilities or advanced medical complications that require long-term care. Your employer's workers' compensation insurance coverage typically dictates the extent of the benefits you can potentially receive, and your Hickory workers' compensation lawyer will help ensure you receive the maximum possible benefit allotment under the terms of your employer's policy.
Our law firm handles workers' compensation claims involving all injuries that arise out of the course of work, including but not limited to:
Head and traumatic brain injuries. These injuries can be challenging to treat and have a high likelihood of causing long-term or permanent medical complications. In addition, many brain injuries will necessitate ongoing rehabilitation and occupational therapy and may require mental health treatment.
Neck, spine, and back injuries. Injuries to these areas can easily cause long-term complications, including full or partial paralysis, diminished range of motion, reduced lifting capacity, and chronic pain.
Knee, shoulder, wrist, and other joint injuries. The joints of the body are especially vulnerable to injury. Some such injuries may need surgical correction and ongoing treatment for the victim to regain full use of the affected portion of the body.
Repetitive stress trauma. Anyone who must perform the same physical tasks every day at work faces a risk of developing repetitive stress injuries. Carpal tunnel syndrome, herniated discs, and rotator cuff injuries are just a few examples of repetitive stress conditions that inhibit employees' ability to perform their job duties.
Pulled or torn muscles. While these soft tissue issues typically heal with time, rest, and appropriate treatment, some musculoskeletal injuries may require surgery. In addition, some are easily capable of resulting in long-term complications such as reduced strength and diminished flexibility.
Vision or hearing loss. Some people develop sensory impairments from repetitive stress at work and acute injuries. These injuries can result in permanent disabilities, some of which may prevent victims from returning to work in the future.
We also handle more catastrophic workers' compensation claims, such as those involving the death of a loved one in a work-related accident. Most workers' compensation insurance carriers have stringent criteria for awarding benefits to severely injured workers or fatally injured workers' families. If you face such a claim, it's crucial to speak to an experienced Hickory workers' compensation attorney who can help you handle the complex aspects of your claim.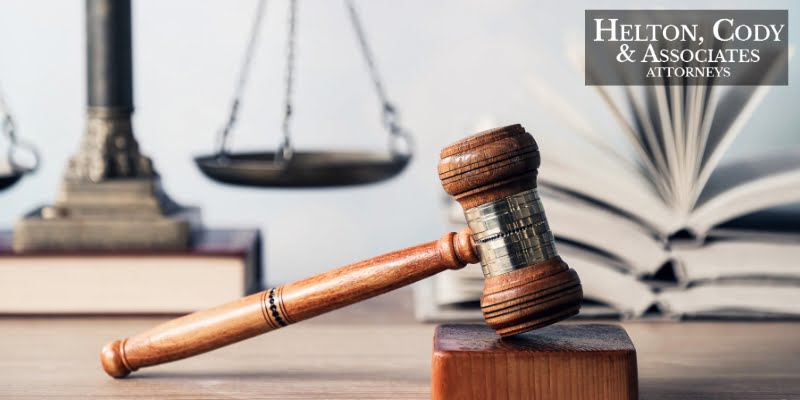 North Carolina Workers' Compensation Benefits Determinations
When an injured employee or a family member of an injured employee files for workers' compensation benefits, the process typically begins with notification of the injury to the victim's employer. The employer must then provide the necessary forms and other materials the claimant needs to file their workers' compensation claim. In addition, North Carolina workers' compensation law allows employers and workers' compensation insurance carriers to determine medical care for injured employees.
This means that an injured employee can see any available doctor in an emergency, but they must notify their employer of their need for emergency care and receive approval. Once they stabilize, they must submit to an independent medical examination from a doctor chosen by the workers' compensation insurance carrier to qualify for medical expense benefits. If an employer or their workers' compensation insurance carrier refuses to allow the employee to seek emergency care, the employee can file a petition with the North Carolina Industrial Commission (NCIC) for emergency treatment approval.
The injured employee's employer and the workers' compensation insurance carrier will want to hear from the employee's treating physician to determine the severity of the employee's injury, and the estimated time the employee will need to remain out of work to recover. The injured employee has the right to have their doctor attend their independent medical examination at their own cost. The results of the independent medical examination typically dictate the extent of benefits the injured worker can expect.
What Benefits Can I Obtain From Workers' Compensation in North Carolina?
North Carolina workers' compensation insurance carriers typically cover the cost of any medical care an injured worker requires to heal as fully as possible from their injury. This will include any immediate treatment costs and anticipated long-term care costs intended to restore the worker's health and functionality. Workers' compensation will also award disability benefits in one of four possible formats:
Temporary partial disability benefits are awarded when an employee can return to work soon after their injury, but their injury prevents them from resuming their typical job duties or prevents them from earning as much income as they did before their injury.
Temporary total disability benefits are awarded when an employee cannot work at all until they recover from their injury, but they are expected to be able to resume their previous job duties.
Permanent partial disability benefits can be awarded if an injury is severe enough that the employee cannot return to their previous job but qualifies to perform lower-paying work.
Permanent total disability benefits are only provided if the workers' compensation insurance carrier offers this coverage to the employer and the employee's injury results in a permanent disability that ultimately prevents them from working again.
Temporary disability benefits can be paid for up to 500 weeks and are typically determined based on the employee's average weekly wage. Permanent disability benefits can potentially be paid through a single large lump sum or a rating-based payment structure. In the latter case, the workers' compensation doctor would assign the injured worker a disability rating, which determines how much they can expect in benefits and for how long.
Legal Options Beyond Workers' Compensation
The workers' compensation laws of North Carolina typically prevent injured employees from suing their employers for workplace injuries. However, there are some exceptions to this. There are situations in which an injured worker would be able to claim workers' compensation benefits and pursue a civil claim against another party for additional compensation.
An injured employee may have grounds to file a personal injury claim against their employer or a co-worker if their injury resulted from intentional harm or if the other party willfully created a situation that was sustainably certain to result in an injury. Your Hickory workers' compensation lawyer can help you determine whether you may have grounds for a civil claim against your employer or a co-worker in this type of situation.
It is also possible that you could have grounds for a third-party personal injury claim if someone outside work caused your injury. For example, if you were driving to complete a delivery for work and a drunk driver hit your vehicle and injured you, you would have grounds to file a workers' compensation claim and a personal injury claim against the drunk driver. You may not have been in your workplace, but the injury occurred while performing job duties, qualifying it as a work-related injury. Since the drunk driver is a third-party responsible for your injury, you would have grounds for a civil claim against them that could help you recover compensation that workers' compensation does not provide.
Workers' compensation can provide medical expense coverage and disability benefits for the time you miss from work, but an attached civil claim can potentially help the injured worker recover much more. For example, workers' compensation disability benefits typically offer a percentage of the claimant's average weekly wage in disability benefits. A third-party civil suit would enable the victim to secure compensation for the lost income that workers' compensation does not cover and compensation for their pain and suffering.
A workers' compensation claim may not be as straightforward as it seems at first, and an injured worker needs legal counsel they can trust to have the best possible outcome from their claim. Whether you believe you can resolve your workplace injury through the workers' compensation system or you need to explore further options for legal recourse against another party, a Hickory workers' compensation attorney is an invaluable asset to have on your side, no matter what your unique situation entails.
Frequently Asked Questions (FAQs) About North Carolina Workers' Compensation Law
Below are a few of the most frequently asked questions we see regarding workers' compensation claims and benefits in Hickory, NC.
Who qualifies as an employee in North Carolina?
Under North Carolina law, an employee refers to anyone who engages in employment, whether by contract or through appointment and whose profession and employment status are controlled by an employer. Even if you are paid on a 1099 tax form, you may still be an employee under workers' compensation.
How does an injured worker know they are covered?
If you work for a non-farm employer with three or more employees, then the employer has to buy workers' compensation insurance. State law also requires employers to prominently post a notice for employees, letting them know about their workers' compensation coverage.
When should an injury be reported?
Immediately, or as soon as possible after the accident, or after an injury or illness begins to develop. This is important because it establishes a timeline that can assert your right to workers' comp benefits.
Is fault an issue in workplace accidents?
No, the fault is almost never considered an issue in workers' comp claims.
What injuries are covered by workers' comp?
If you're hurt at work, you don't always recover benefits like medical expenses and lost wages. You have to prove you were on the job and that it happened during the course of work. Basically, your injury has to arise out of the work you do, not simply because you were on the job.
How long can an injured worker receive workers' comp?
You may continue receiving workers' compensation benefits for up to 500 weeks or longer in some circumstances.
How much does workers' comp pay me?
If you are forced out of work completely by an injury or illness, workers' comp will pay for two-thirds of your gross wages or your average weekly wage. Your gross wages are the wages paid to you by your employer prior to the subtraction of taxes and other expenses. Overtime and bonuses should be included in calculating your average weekly wage.
Can an injured worker receive workers' comp and disability benefits at the same time?
Yes. Whether through private sources or federal benefits, an injured worker may receive workers' comp while also receiving disability benefits. It's important to note that receiving workers' comp may affect the amount awarded from federal programs like Social Security Disability Insurance.
Is obtaining a lawyer necessary?
In some cases, yes. While most people may have little difficulty filing a claim for workers' comp, some employers make it difficult to recover the damages an injured individual needs and deserves. They may lie and say they do not have coverage or try to make the employee think it was their fault in order to get them to drop their claim.
An attorney like Lyndon R. Helton can point out these tactics and help you assert your right to compensation. If necessary, he can also take your case to court where you may also be able to recover damages. To learn more, contact Helton, Cody & Associates, PLLC, in Hickory by calling 828-328-9966.
Contact Us
At Helton, Cody & Associates, PLLC, we know that workers' compensation benefits can help you remain financially stable following a severe work-related accident. We also know that sometimes, obtaining the services of an attorney is the only way to get access to these valuable benefits. Our team can provide the compassionate legal guidance you need to approach your claim with confidence, and we will thoroughly explore all your legal options to determine your best potential channels of recovery after a workplace injury of any kind.
To schedule a free initial consultation with one of our experienced Hickory workers' compensation lawyers, call our office in Hickory, North Carolina, at 828-328-9966 or toll-free at 888-321-0494. You may also reach us by sending an email.