Auto Accident Attorney in Hickory, NC
Car accidents happen every day in Hickory and across North Carolina, and these incidents occur for many reasons. As a fault state, North Carolina expects all drivers to purchase and maintain automobile insurance coverage. If your vehicle is damaged and you are injured in a car accident, insurance is typically the first step you must take toward recovering your losses.
Many people who are injured in a car accident assume that if they trust the insurance companies, they will get a fair settlement. However, this rarely happens. Insurance companies are looking out for their profits and the bottom line — they are not concerned with helping you recover from an accident.
Even when an insurance claim is successful, the resulting claim payout may not be enough to fully compensate an injured driver's losses. In this situation, the injured driver would have the right to pursue a personal injury claim against the driver who caused the accident. The attorneys at Law Office of Lyndon R. Helton, PLLChave years of experience representing Hickory, NC, clients in car accident claims. We are ready to put this experience and the full scope of our professional resources at your disposal in your car accident case.
Table of Contents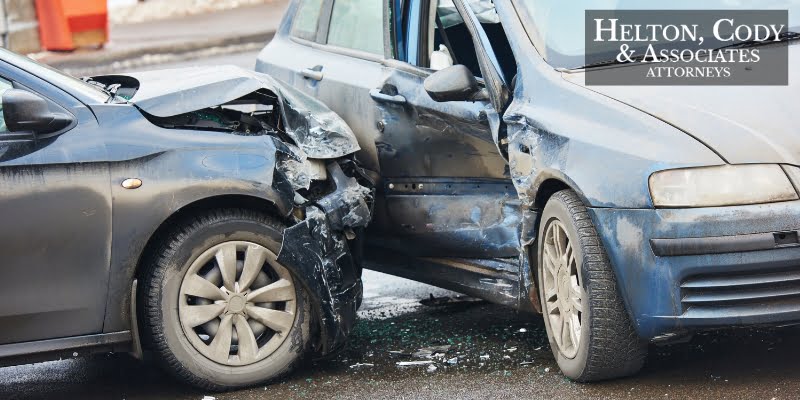 Why Do I Need a Hickory Car Accident Attorney?
If another driver is clearly to blame for your recent accident, do not make the mistake of assuming that holding them accountable for your losses will be a straightforward matter. Car accident claims can quickly escalate into very complex legal battles. Some claimants will struggle to obtain the compensation they deserve from at-fault drivers' insurance carriers. Even when insurance claims are successful, they may have outstanding damages they do not know how to recover on their own.
A Hickory car accident attorney is an invaluable asset in these situations. When you have the right attorney representing you, you can approach the recovery process with greater peace of mind and confidence. In addition, your attorney can help you deal with complex insurance claim adjusters to secure the claim payout you deserve before assisting you in exploring your other options for legal recourse. Any personal injury claim can become a complex affair without the proper representation on your side, so it's vital to speak with an experienced Hickory car accident lawyer as soon as possible after your accident.
Car Accidents And Insurance Companies
North Carolina is a "contributory negligence" state, which means if the insurance company can prove that you share the blame for the accident, they can deny all NCDOR compensation, and you will receive nothing. In many cases, the insurance company will try to make the accident your fault. Contacting a lawyer before your interview with the insurance adjuster is important so that you understand your rights.
Even though some people believe they can trust the insurance company to award them fair compensation after a car wreck, attorney Lyndon R. Helton knows differently. He worked for the insurance companies as an insurance defense lawyer in the past. He knows how insurance companies operate and knows your best interests aren't always their top priority.
Recovering Damages For You Is Our Top Concern
At Law Office of Lyndon R. Helton, PLLC, you are never just a number. We make your injury claim a priority. We will make sure you receive fair and adequate compensation to cover:
If the car accident happened during the course of work, we could help you claim workers' compensation benefits. If the collision caused you to suffer a permanent disability, we could help you apply for disability benefits as well. Navigating the workers' compensation claim process or the disability benefits claim process is very difficult without legal counsel on your side.
Common Causes of Car Accidents in North Carolina
Car accidents can occur for several reasons. The determining factor as to whether you have grounds for a civil claim is another driver's responsibility for causing your accident. If another driver was negligent, reckless, or intentionally harmful in any way that led to your crash, you have the right to seek accountability through a civil claim. Some of the most commonly reported causes of car accidents that lead to civil cases in North Carolina include:
Ultimately, any time one party's actions result in an accident with another party, the injured party has the right to seek compensation through an auto insurance claim or personal injury claim in North Carolina. A Hickory car accident lawyer is the best resource to consult if you are unsure whether you have grounds for legal action after another driver has caused an accident with you.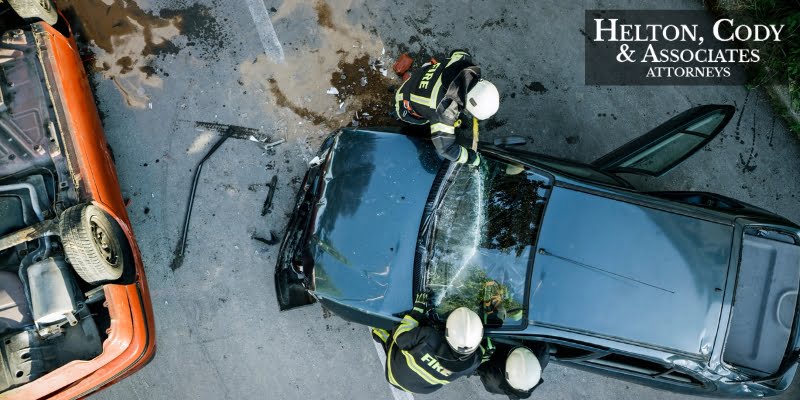 How to Prove Fault for a Car Accident in Hickory, NC
Due to the strict nature of North Carolina's contributory negligence law, it is crucial to prove the other driver is entirely at fault for your recent accident if you want to succeed with your auto insurance claim or personal injury claim against them. Your Hickory car accident lawyer can help you gather the evidence you need to prove how your accident occurred and establish the other driver's fault for the incident.
An experienced Hickory car accident lawyer can gather various types of evidence to support their client's case. Traffic camera recordings are valuable if available, as are dashboard camera recordings, vehicle computer data, and cell phone records. For example, your attorney may need to secure the other driver's cell phone record for the date your accident occurred to prove they were texting while driving or otherwise distracted by their phone.
Success with both your insurance claim and your personal injury claim hinges on affirming the other driver's liability. While it's common for at-fault drivers to accuse plaintiffs of contributory negligence, your Hickory car accident attorney can help you address such issues.
Most Common Injuries From Car Accidents
Vehicle accidents are a leading cause of accidental injuries and deaths throughout the United States. These incidents are easily capable of causing life-changing injuries, some of which result in permanent disabilities. A few of the most commonly reported car accident injuries in North Carolina are:
It's also possible for the car accident victim to sustain minor burns, cuts, scrapes, and bruises. Seeking medical care promptly after any accident is crucial. The adrenaline rush that the experience is likely to generate can dull pain sensations, and someone may walk away from a crash thinking they weren't injured at all, only to be unable to move out of bed the next day because they are in so much pain.
Important Steps After a Car Accident in North Carolina
Following a car accident, the first actions can significantly influence subsequent insurance claims and civil court proceedings. If you are seriously injured in an accident, you will likely have no choice but to wait for paramedics to arrive and transport you to the nearest hospital. However, if you only sustained minor injuries and feel well enough to move around safely, there are a few things you should remember to improve your chances of securing compensation for your losses:
Keeping these tips in mind can potentially make a significant difference in the outcome of the insurance claim and civil court proceedings likely to follow your accident. Once you have addressed your immediate medical concerns following your crash, the next step toward your recovery should be to speak with a Hickory car accident lawyer as soon as possible. Law Office of Lyndon R. Helton, PLLC can offer the comprehensive legal representation you need in this situation.
If you've suffered injuries in a car accident in NC, compensation can be difficult to recover if the insurance company does not have your best interests in mind. At our auto accident law firm, we want what's best for you. We will fight for your right to compensation and will stand by you even through litigation.
To schedule a free initial consultation at our Hickory office, call 828-328-9966 or toll-free at 888-321-0494.
Related Articles: