Morganton Personal Injury Attorney
Personal injuries occur in many ways every day throughout North Carolina. When an injury occurs and another party is clearly to blame, the victim is likely to wonder how they can hold the at-fault party accountable for their actions. A personal injury claim is a civil claim seeking compensation for economic losses and pain and suffering caused by negligence or misconduct. If you or a loved one are suffering in the aftermath of an injury someone else caused, a personal injury claim may be your best option for recovering your damages.
If you are unsure of what you should do after another party has harmed you, a Morganton personal injury attorney is an invaluable resource for determining your best options for legal recourse. An insurance claim, a workers' compensation claim, or a variety of legal actions may be necessary to ensure your full recovery. Depending on how, where, and why your personal injury occurred, you may have more options for recovering your damages than you initially expect.
Helton, Cody & Associates, PLLC is an experienced team of Morganton personal injury attorneys representing clients in a wide range of civil claims for damages. We know how devastating an unexpected injury can be and how frustrating it is to know your injury is the result of another party's negligence or misconduct. If you believe you have grounds to file a personal injury claim in Morganton, we can provide the legal counsel you need to approach the case with confidence.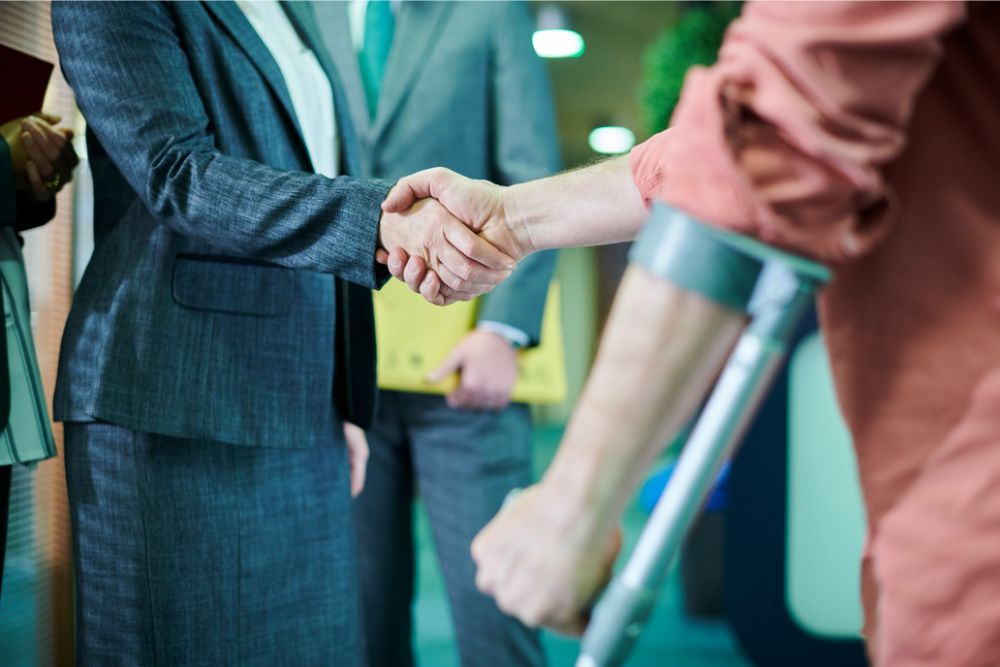 Benefits of Legal Counsel in Your Personal Injury Claim
Attempting to resolve any civil claim for damages in North Carolina is much easier with the help of an experienced attorney. Even if liability for your damages seems perfectly clear and you believe you know the scope of your damages, you face many risks by attempting to handle your case alone. You could unintentionally settle for less than you legally deserve or overlook crucial filing requirements with the civil court. For the best chances of successfully navigating your case, it is crucial that you have legal counsel you can trust to guide you through your case proceedings.
When you choose Helton, Cody & Associates as your Morganton personal injury attorneys, we provide individualized legal counsel through all phases of your case. We can help with preliminary filings and the drafting of your complaint. Our goal is to assist in your financial recovery from your personal injury as fully and as quickly as possible, so we strive to compile a compelling case against the defendant that encourages them into settlement negotiations.
Ultimately, any personal injury case can raise complex legal questions, and navigating even a seemingly straightforward case is challenging without legal counsel. Instead of trying to manage your recovery and your legal proceedings simultaneously on your own, have an experienced Morganton personal injury attorney manage your case. You are more likely to maximize your recovery, and you can rest with peace of mind while your case unfolds since your legal affairs will be in capable hands.
Common Types of Personal Injury Cases in Morganton, NC
Personal injury is a broad area of civil law pertaining to many types of cases. If you or a loved one are recovering from a personal injury in the Morganton area, it's vital to find an attorney who has experience handling cases like yours. Helton, Cody & Associates, PLLC can provide comprehensive legal representation in a wide range of personal injury claims, including:
Motor vehicle accident claims. Vehicle accidents are a leading cause of injuries and deaths across the U.S. each year, and every state has different rules for resolving these incidents. North Carolina upholds a fault-based system, meaning the driver responsible for causing a crash assumes liability for the resulting damages. Automobile insurance may provide some initial relief after a car accident, but if your damages exceed the at-fault driver's coverage, a personal injury claim is likely necessary for holding them fully accountable.
Dog attacks. Dogs are popular pets in North Carolina, but they are capable of inflicting serious injuries if they attack people. State law imposes strict liability for damages on dog owners whose pets injure others. Strict liability applies as long as the victim was legally present at the location of the attack and they did not intentionally provoke the dog or aggress the owner in any way.
Third-party personal injury claims. The workers' compensation system can be an invaluable lifeline for North Carolina workers who sustain injuries on the job. However, some workplace injuries happen because of the negligence or misconduct of third parties. Our firm can provide legal counsel for a workers' compensation claim as well as a third-party personal injury claim that can enhance our client's recovery.
Premises liability claims. If you suffered a slip and fall or similar injury while visiting a privately owned business or residence, you may be able to file a personal injury claim against the property owner. As long as you were legally present on the property where your injury occurred, the property owner is liable for your damages if they failed to address a foreseeable safety risk that caused your injury.
Catastrophic injury claims. A "catastrophic" injury is any injury likely to result in permanent harm, such as a severe burn, a traumatic brain injury, or a spinal cord injury. Plaintiffs who sustain permanent damage from their personal injuries typically have grounds to seek expansive pain and suffering compensation. Defendants in these cases are also likely to face liability for extensive long-term medical treatment costs, ongoing rehabilitation, and other long-term damages.
Our team will carefully review the unique details of your claim to ensure we provide individualized counsel throughout your case. Many personal injury claims end in private settlement negotiations, but there is always a chance a case may go to litigation when the parties involved cannot negotiate a mutually agreeable resolution. Whatever your case entails, proving fault will be central to all your recovery efforts after a personal injury in Morganton, NC.
Proving Liability for a Personal Injury in North Carolina
Most personal injury claims pertain to acts of negligence, which means someone didn't exercise reasonable care and caution in a specific situation. For example, a driver has a responsibility to obey posted speed limits. Speeding is irresponsible behavior. Driving under the influence (DUI) of alcohol or drugs is also irresponsible behavior and a violation of North Carolina state law.
Your Morganton personal injury attorney is crucial for establishing liability for your damages. Success with your claim may hinge on physical evidence obtained from the location where your personal injury occurred. You may also need to obtain statements from eyewitnesses who saw your injury happen. If necessary, an attorney can coordinate testimony from expert witnesses who may provide valuable professional insights into your case's unique details.
If you plan to pursue a personal injury case in North Carolina, it is vital to determine whether you could bear any partial liability for your claimed damages. For example, if you were injured in a vehicle accident and must file an automobile insurance claim and a personal injury suit against the driver who is at fault, disputes may arise regarding how the accident happened. The contributory negligence law of North Carolina bars plaintiff recovery if they bear any partial liability for causing their damages.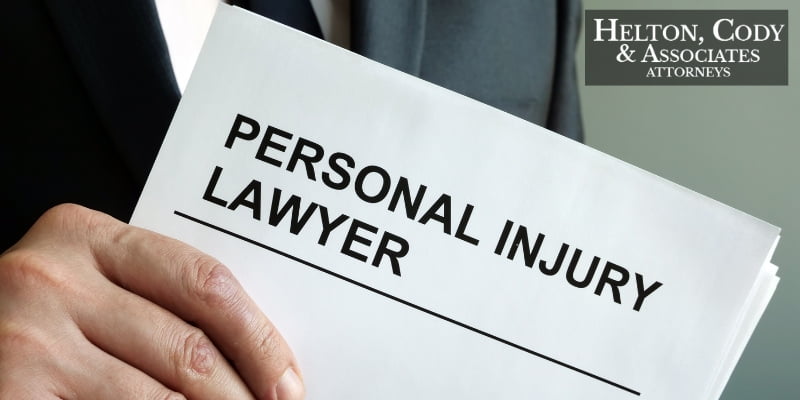 Compensation You Need for Your Damages
Reliable legal representation is a crucial asset not only for disproving claims of contributory negligence but also for maximizing your total recovery. With your attorney's help, you can hold the defendant accountable for the full scope of damages their actions caused. Plaintiffs have the right to seek both economic and noneconomic damages in their North Carolina personal injury claims.
Economic damages are generally straightforward and proven with appropriate documentation. Immediate medical expenses like hospital bills and ambulance fees are commonly cited economic damages in Morganton personal injury claims. Plaintiffs may have grounds to claim compensation for projected future medical expenses when they have sustained life-changing injuries. When a defendant's actions result in property damage, they are liable for repair or replacement costs as well.
Your personal injury may not only have led to expensive medical bills, but it may also have impaired your ability to work and earn income. You can include lost income in your personal injury suit if the defendant's actions forced you to miss work for any length of time. Additionally, if they caused you to develop a permanent disability that impacts your earning capacity, your attorney may be able to hold them accountable for your lost future income as well.
Pain and suffering can be more challenging to calculate. North Carolina law does not cap or limit pain and suffering damages in personal injury claims, except for medical malpractice cases. When it comes to determining a fair monetary figure for the physical pain, psychological distress, and emotional trauma you experienced from your personal injury, your Morganton personal injury attorney will calculate a reasonable amount.
FAQs About Morganton Personal Injury Law
Is It Worth Filing a Personal Injury Suit in Morganton?
If another party injured you in any significant way, there is no reason for you to bear the effects of their actions on your own. A personal injury could easily result in immediate and future losses that quickly create a compounded economic problem for you. An experienced Morganton personal injury attorney can help you determine the potential value of your claim and maximize your recovery.
What Happens If a Plaintiff Is Partially Liable for Causing Their Personal Injury?
In the event, an investigation shows that a plaintiff bears partial fault for their claimed damages, North Carolina's contributory negligence law would apply to the case. Under this statute, any contributory negligence bars the plaintiff from claiming compensation from the defendant. If you have any reason to worry about contributory negligence factoring into your civil claim, it is imperative that you consult a Morganton personal injury lawyer as soon as possible.
How Long Will It Take to Resolve My Personal Injury Case?
It's natural to be anxious about how long you might have to wait for the compensation you need after a serious personal injury. A good attorney can potentially help you secure a fair settlement sooner than you expect if the defendant's liability is clear and you have proof of your damages. Helton, Cody & Associates, PLLC can provide an estimate of your claim's most likely timetable.
How Much Is My Personal Injury Claim Worth?
The total value of a personal injury claim in North Carolina hinges on the scope and severity of the plaintiff's damages. State law enables you to seek full recovery from your economic damages as well as fair pain and suffering compensation. You may also receive punitive damages, or a defendant could face restitution if they are prosecuted for the actions that led to your injury. The best way to maximize the compensation you obtain from your case is to hire an experienced Morganton personal injury attorney to represent you.
What Can a Morganton Personal Injury Attorney Do for Me?
Your legal team can help you gather the evidence needed to prove liability, calculate the full range of damages you can claim from the defendant, and assist you in addressing any unforeseen variables that arise to complicate your case. Ultimately, you are most likely to succeed with a personal injury claim in North Carolina when you have legal representation you can trust.
Helton, Cody & Associates, PLLC: Your Morganton Personal Injury Lawyers
Helton, Cody & Associates, PLLC have years of experience representing clients in Catawba, Burke, and Caldwell Counties in a wide range of civil cases, including a variety of personal injury claims. We know the stress and uncertainty that often follows these incidents and the challenges that victims and their families face in recovery. Our goal is to assist you in understanding your options for legal recourse and take full advantage of them to maximize your recovery. Contact our team today and schedule a free consultation with a Morganton personal injury attorney you can trust with your case.