Collisions With Semi Trucks And Large Commercial Vehicles
Colliding with a large commercial vehicle, such as a semi, is a scary occurrence. Not only could you be left with serious or traumatic injuries, you may have anxiety about the medical treatment you will need and whether your injuries will affect your ability to return to work. But above all else, you may be wondering whether the negligent truck driver or careless trucking company will be held liable for their actions and whether they will cover the expenses you're about to face.
At Helton, Cody & Associates, PLLC, we have more than two decades of experience handling personal injury matters for people throughout the Hickory area and western North Carolina, including truck accident cases. We help accident victims hold negligent drivers and companies responsible for their actions and seek the compensation they need now and in the future.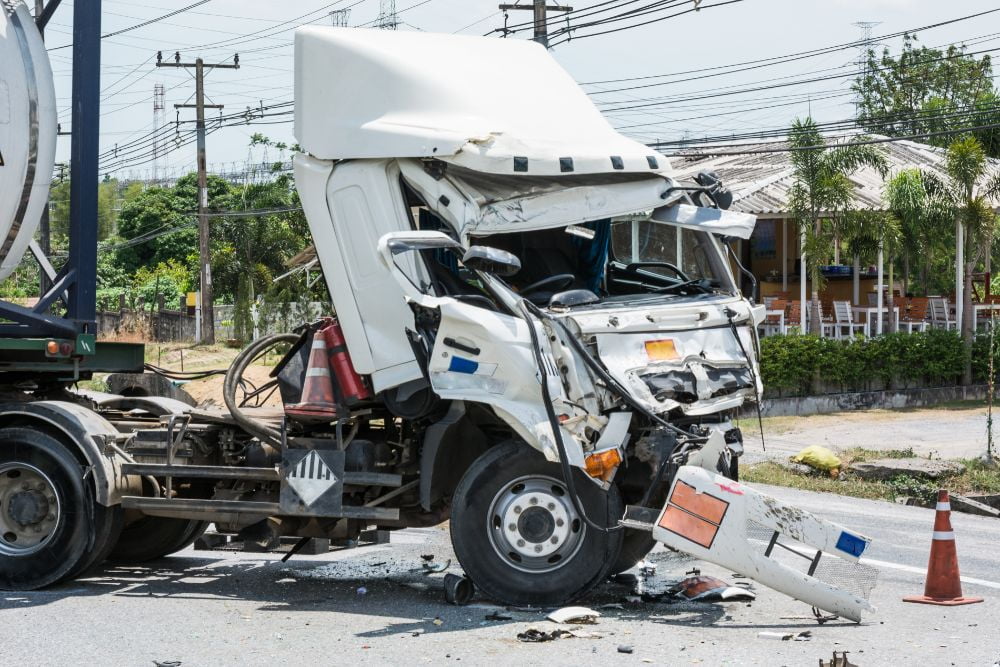 Common Causes of Truck Accidents in North Carolina
The trucking industry is heavily regulated at the federal level, and most U.S. states also enforce specific statewide laws for commercial vehicles. Failure to abide by these regulations is one of the most commonly cited causes of truck accidents in North Carolina and throughout the U.S. When truck drivers violate their duty to operate their vehicles safely, or when a trucking company fails to enforce important safety regulations, serious accidents can easily happen.
Truck accidents also happen for many of the same reasons that other motor vehicle accidents occur. Speeding, reckless driving, poor visibility, distracted driving, and driving under the influence (DUI) of alcohol or drugs are just a few ways a truck accident might happen in the Hickory, NC area. Trucks are also vulnerable to additional safety risks compared to standard passenger vehicles due to their height, length, and weight. They are more vulnerable to tip-over and rollover accidents because of the high center of gravity of most commercial vehicles. Some types of cargo require specialized safety equipment, and all cargo must be balanced and secure while the truck is in motion.
Success with your truck accident claim in Burke, Catawba, and Caldwell Counties is going to require identifying the party or parties who caused your accident, providing a complete list of the damages they caused, and providing clear proof of causation between the defendant's actions and your claimed damages. Recovery may entail an automobile insurance claim against the driver who is at fault, a personal injury suit, or a combination of legal actions. Due to the inherently complex nature of many truck accident claims and the severity of the damages they often cause, plaintiffs can face greater challenges in these cases than in most other vehicle accident claims.
Compensation for a Truck Accident in North Carolina
Any truck accident has the potential to be a life-changing experience for those involved. These accidents tend to involve very powerful physics due to the size and weight of most commercial trucks. This means the likelihood of severe injuries or fatal injuries is much higher in a truck accident than in most other types of vehicle accidents.
If another driver is clearly to blame for the truck accident you or a loved one recently experienced, you can hold them accountable for the damages they inflicted on you and your family. North Carolina law allows the plaintiff of a personal injury case to claim full compensation for all economic losses they sustained because of a defendant's actions. These economic damages are likely to include medical expenses, ongoing medical treatment costs for severe injuries, lost wages, and lost earning capacity if the victim cannot work after their accident. The plaintiff can also hold the defendant accountable for vehicle repair costs and other property losses.
Beyond economic damages, many plaintiffs are eligible to claim compensation for their pain and suffering as well. Automobile insurance is typically the first step in recovering from an accident, and the at-fault truck driver or their employer could have an expansive policy that offers substantial relief soon after your accident. However, many victims will need to pursue further legal recourse to fully recover their damages.
Working with an experienced Hickory truck accident attorney is the best option for anyone who is unsure of how they can recover losses caused by a truck accident. Navigating auto insurance claims is rarely easy or pleasant without legal counsel assisting you, and even a successful insurance claim may not yield full recovery from your losses. When you must pursue a civil claim to recover from a truck accident, liability may be unclear or uncontested, or you may have difficulty assessing the damages you can claim in your case.
These are just a few of the reasons why reliable legal counsel is so crucial after a truck accident in North Carolina. The right attorney can help you understand the legal mechanisms you must employ to maximize recovery from your damages. If any disputes regarding liability arise, your legal team can help you secure evidence that establishes fault, secure eyewitness testimony if possible to support your case, and guide you through whatever proceedings are necessary for your recovery.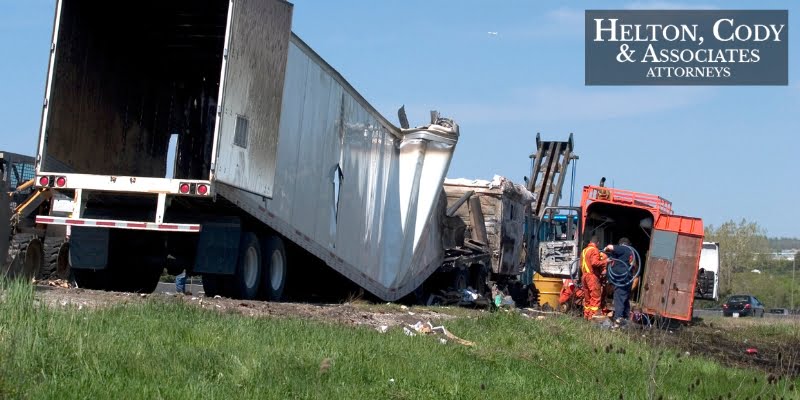 How Our Firm Can Help With Your Injury Claim
In our state, truck drivers are required to carry higher limits of liability on their insurance policies than automobile owners. When you obtain our services, we act as your liaison with insurers, making sure you are receiving the full coverage you need and deserve.
Because of his experience as a former insurance defense lawyer, attorney Lyndon R. Helton knows the tactics insurance companies use to get out of paying a legitimate claim. We will fight to hold at-fault drivers accountable for their actions and will make sure the insurance company pays what is owed.
If we take your case to court, we will provide comprehensive counsel as well as prepare and file all necessary documentation on your behalf before any hearing or court proceeding begins. We know how to identify and prove the causes of truck accidents, read and interpret maintenance and driver logs, as well as show when a driver or company has violated state and/or federal trucking regulations. We understand that responding quickly after a crash can mean the difference between finding critical evidence that supports your claim and missing out on needed compensation.
FAQs About Hickory Truck Accident Law
When Should I Hire a Hickory Truck Accident Attorney?
It is always best to secure legal counsel as soon as possible after any personal injury, especially one that is likely to be complex such as a truck accident case. Connecting with a reliable attorney as soon as possible ensures your legal team has the time they need to build your case effectively. Swift legal action is one of the best strategies for any injured plaintiff in Hickory, NC.
What Happens If an Injured Driver Is Partially at Fault for a Truck Accident?
North Carolina enforces a contributory negligence law, which bars plaintiff recovery in a personal injury claim if the plaintiff is partially responsible for causing damages. Even if the plaintiff's fault is very slight, any amount of shared liability negates their ability to claim compensation under the pure comparative negligence law. If you have concerns about bearing partial liability for your personal injury damages, it is crucial to consult an attorney as soon as possible.
What Happens If a Truck Accident Is Fatal?
If you lost a loved one in a fatal truck accident someone else caused, you and your family could pursue a wrongful death claim against the party responsible for causing the fatal accident. This type of civil claim is similar to a personal injury case in some ways, but it is essential to find an attorney experienced with this type of civil case. A wrongful death claim is different from a personal injury claim in many ways, and you need legal counsel prepared to address your case's unique details.
Is It Worth Hiring a Hickory Truck Accident Attorney to Represent Me?
You might think your claim isn't worth the cost of hiring legal counsel. However, the right attorney can make a tremendous difference in the quality of your recovery from a serious truck accident. Connecting with a Hickory truck accident attorney you can trust as soon as possible after your accident significantly improves your chances of maximizing your recovery from the driver who was at fault.
Our Lawyers Are Here To Help
You don't have to face the future alone after a truck accident in Hickory, NC. Our semi truck and 18 Wheeler accident attorneys at Helton, Cody & Associates, PLLC, are here to help. To schedule an appointment with an experienced attorney, contact us by email or call our office in Hickory at 828-848-8776 or 888-321-0494 (toll free). All initial consultations are free and we accept credit cards.