A Victim's Rights After A Pedestrian Accident in Hickory, NC
Most North Carolina residents know that they have the right to pursue compensation after motor vehicle accidents caused by negligent or reckless drivers. However, many victims of pedestrian accidents are unaware that they have the same right.
If you have suffered an injury in a pedestrian accident, you may have the right to seek compensation under North Carolina tort laws. At Helton, Cody & Associates, PLLC, our founding attorney, Lyndon R. Helton, has focused his career on protecting the rights of injured victims in Hickory and the surrounding area for decades, and he will work to ensure the protection of your rights as well.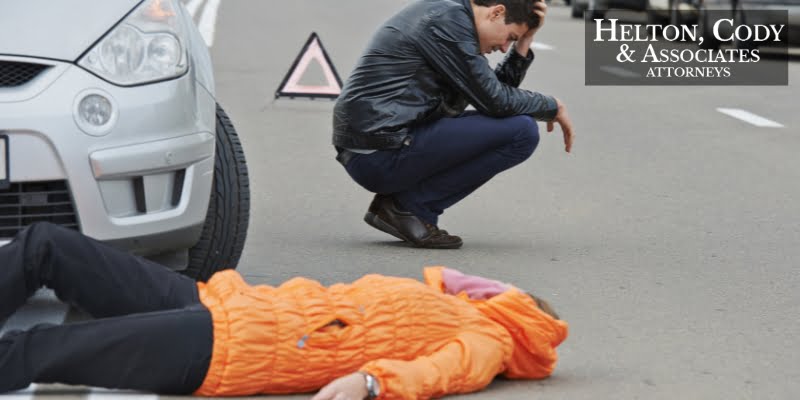 Are You Eligible For Personal Injury Compensation?
If you are a victim of a pedestrian accident, answering only a few simple questions can help determine whether you are eligible to pursue compensation:
Was the driver who hit you breaking the law at the time of the accident by speeding, texting or driving under the influence?
Did the driver fail to keep a proper lookout or fail to keep their vehicle under their control?
Were you hit from behind or the side?
Were you in a crosswalk or clearly outside the lane of travel?
Did the driver who hit you leave the scene of the accident?
Did law enforcement authorities cite the driver for his or her role in the accident?
If you answered yes to ANY of the above questions, you may have a case for personal injury compensation. If you did not answer yes to any of the above, you may still have a case. We can review your accident report and make an initial determination about your eligibility.
Time is of The Essence
Although North Carolina's statute of limitations for personal injury negligence cases is three years from the date of the negligent act, time is still of the essence. By evaluating your specific set of circumstances as soon as possible after your accident, we have a better chance of finding evidence to support your case. Oftentimes, there is substantiating proof present at the scene, and the chance of finding anything we can use in court diminishes as time passes. Witnesses are often more likely to talk sooner rather than later.
To learn why we have earned a reputation for putting our clients first and providing affordable legal services, call our experienced Hickory pedestrian accident lawyers today at 828-328-9966 or toll free 888-321-0494. You may also send us an email to schedule a free initial consultation at our law office in Hickory.