Lenoir Personal Injury Attorney
A "personal injury" occurs whenever one party's negligence or misconduct causes direct harm and tangible losses to another party. It's possible for personal injuries to happen in countless ways, and victims are sometimes left unaware of their options for legal recourse or how to hold at-fault parties accountable for the damage they've caused. For example, if you or someone you love recently had a slip and fall accident, an injury from a dog attack, or a motor vehicle accident in the Lenoir, NC, area, you could have grounds for a civil suit against the party who injured you.
Experienced and Compassionate Personal Injury Counsel in Lenoir
Helton, Cody & Associates, PLLC, is a veteran-owned law firm offering compassionate and responsive legal representation to clients in Lenoir and surrounding communities. If you believe another party is responsible for the damage you recently suffered, our team can assist you in proving liability and holding them appropriately accountable for the damage they've done. While it is technically possible to pursue recovery on your own, and some people mistakenly believe personal injury representation to be prohibitively expensive, hiring the right Lenoir personal injury attorney to help you recover can dramatically impact your experience with your personal injury proceedings.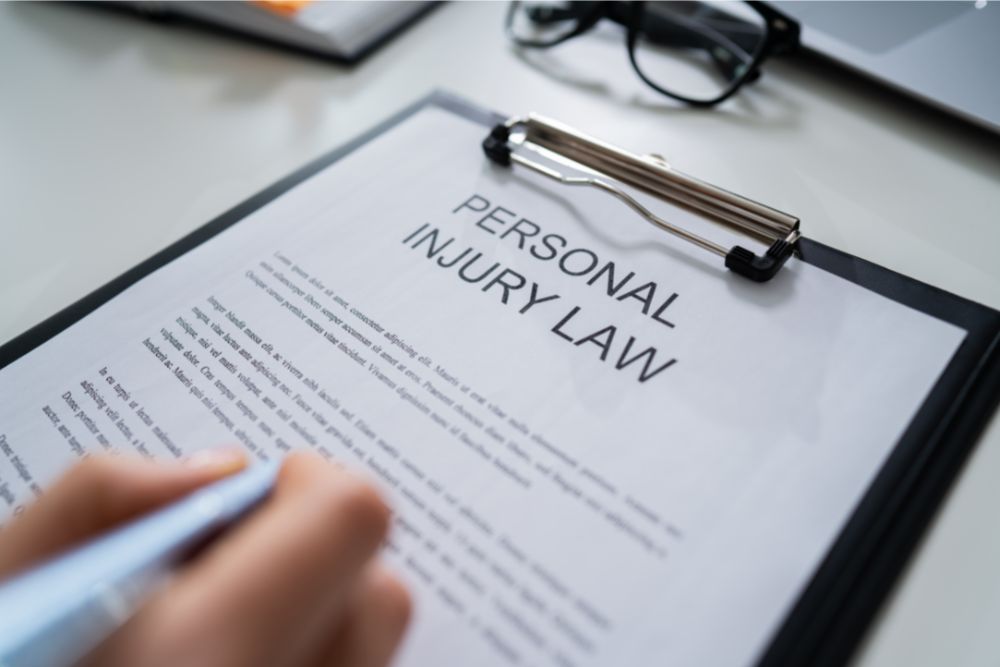 Benefits of Legal Counsel for Your Personal Injury Case
Any personal injury can have a range of effects on the victim and their family. While you may have a grasp of your immediately recognizable damages, like medical expenses and lost income, you might struggle to accurately assess the full range of economic losses the defendant has caused to you and your family. Additionally, even if you know who caused your injury, the actual process of proving it in civil court can be much more difficult than you initially expected.
The attorneys at Helton, Cody & Associates, PLLC, have years of experience representing personal injury claims for clients in Lenoir and surrounding communities, and we can put our vast professional experience to work in your recovery efforts. If you anticipate facing a difficult insurance claim followed by a personal injury suit, you need legal counsel you can trust to help you navigate your recovery efforts as efficiently as possible. Your legal team will not only make all aspects of your case easier to manage, but they are also likely to help you reach much better results than you could have secured on your own.
When you choose Helton, Cody & Associates, PLLC, to represent you in a personal injury case, we will carefully examine the details of how your injury happened and its effects on your life. We will review the full range of immediately noticeable damage you've suffered and then help you calculate the scope of ongoing problems the personal injury may cause. Our goal in every case we take is to help our clients feel more confident about their legal options and guide them through whatever proceedings are necessary to ensure the fullest recovery possible.
Proving Liability for a Personal Injury
You may have a firm understanding of how your recent injury happened and who is responsible, but there is a formal legal process of establishing liability that you must complete to proceed with your civil suit. Most personal injury cases filed in North Carolina stem from acts of negligence or failure to exercise reasonable care. However, it is also possible for a person to suffer a personal injury from intentional misconduct.
First, you must identify the party responsible for your personal injury. If you were severely injured and do not recall the details of the incident in question, your attorney can determine the best way to identify the party who injured you and hold them accountable. Once you have identified the defendant or defendants in your claim, you must then prove they were negligent or intentionally harmful in a manner directly causing your claimed damages. In other words, you must provide evidence showing that your damages are solely the results of the defendant's negligence and would not have happened if not for their actions. Finally, you must be prepared to prove the scope of the damages you intend to claim from the defendant.
In the event a defendant has injured you through a criminal action or any intentional act meant to harm you, they are likely to face criminal charges in addition to your civil suit. For example, driving under the influence of alcohol, interpersonal violence, or harming a person while committing another crime are all possible ways for a defendant to face a criminal case in addition to a civil action from the victim they harmed.
Most Common Types of Personal Injury Claims
When you believe another party is responsible for injuring you or a loved one, you need to find a Lenoir personal injury attorney familiar with cases similar to yours. A good attorney should be able to assess whether you have grounds for a civil suit and, if so, guide you through the process of building and filing it with the Lenoir civil court.
The attorneys at Helton, Cody & Associates, PLLC, have a wide breadth of professional experience to draw upon, enabling us to represent many clients facing many types of personal injury claims. Some of the most common types of personal injury cases we accept include:
Car accident claims. Car accidents are a top-reported cause of injuries and deaths in the state each year. Recovery from a car accident usually requires an insurance claim against the at-fault driver's auto insurance policy, followed by a personal injury claim if they have outstanding losses that insurance can't cover.
Premises liability. If you slipped and fell or suffered some other injury on another person's property, they are liable for your damages under North Carolina's premises liability statutes. In addition, when a property owner fails to maintain a safe property or warn a lawful visitor about a known safety hazard, they will be liable for any resulting injuries.
Dog attacks. Dogs are widely considered "man's best friend," but the reality is that many people suffer life-changing injuries from dogs every day. The state has strict liability statutes for owners whose dogs hurt others. If you did not provoke the attack in any way, and as long as you were not trespassing or intruding on private property, the dog owner must pay for your damages.
Catastrophic injury claims. A "catastrophic" injury is any personal injury causing permanent damage. While some victims will recover completely from their personal injuries, others are not so fortunate and face a host of potential complications from these experiences. When we accept a catastrophic injury claim, our goal is to secure the maximum amount of compensation possible under state law to reflect the severity of our client's condition.
This is not an exhaustive list of all the types of personal injury cases our firm can represent. We develop individualized legal strategies for every client. Our team will help you gather physical evidence, witness statements, and expert witness testimony, if necessary, to establish fault for your injury, and once we accomplish this, we will help you secure maximum compensation for your damages.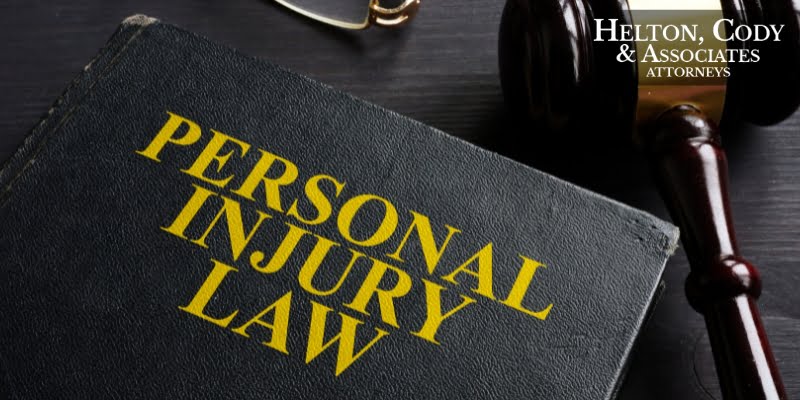 Recovering From Your Personal Injury in Lenoir
North Carolina law is relatively flexible when it comes to the damages a plaintiff can seek from a defendant in a personal injury case. First, as a plaintiff in a personal injury action, you have the right to seek full repayment of all the financial losses caused by the defendant's negligence or intentional misconduct. Commonly cited economic damages in personal injury cases include:
Medical expenses, including immediate and future treatment costs related to your injury. In addition, your attorney can help you gather any documentation needed to prove the full scope of medical complications you have experienced and will experience due to your injury.
Lost income, including lost future earnings. Some personal injuries prevent victims from working until they recover, and others leave victims permanently unable to return to work. The defendant is liable for the full scope of lost income you sustain because of their actions.
Property damage. If the defendant' damaged or destroyed your personal property, they are responsible for repair and replacement costs. If a defendant harmed your business, you could also include lost profits in your suit.
When you have an experienced Lenoir personal injury attorney representing you, the chances of maximizing your final compensation increase substantially. However, even after maximizing your economic damages, you may still have room to claim further compensation in the form of pain and suffering compensation.
The state only limits a plaintiff's pain and suffering compensation in medical malpractice cases. As long as your claim falls outside the scope of medical malpractice, there is no upper limit to the pain and suffering compensation you can seek with your civil claim. Your attorney can help you determine a fair figure based on the scope of damages you suffered and the severity of any long-term or permanent harm the defendant has caused.
Personal Injury Lawyer FAQs
Q: How Much Does a Lenoir Personal Injury Attorney Cost?
A: The attorneys at Helton, Cody & Associates, PLLC, accept personal injury clients on a contingency basis. This means our fee is contingent upon our ability to successfully obtain compensation for our client's damages. If you hire our firm to represent your personal injury case and we cannot secure a recovery on your behalf, our legal representation costs you nothing, and there are no upfront legal fees at all for our counsel. When we win a case, our fee is a portion of the client's final case award.
Q: How Long Do Most Personal Injury Cases Take to Conclude?
A: The time you can expect your personal injury case to take depends heavily on the severity of your damages and the clearness of liability. When the defendant in your case is clearly to blame for your damages and accepts liability, a swift settlement benefits both you and them, and you are far more likely to reach a suitable resolution in a relatively short amount of time.
Q: How Much Can I Claim in Pain and Suffering for a Personal Injury?
A: North Carolina law does not place a limit or cap on pain and suffering compensation in personal injury claims. There is no upper limit to the amount you can claim, but the amount listed in your claim must be proportionate to the severity of your condition after the injury. For example, a plaintiff left permanently disabled by their personal injury is likely to secure far more pain and suffering compensation than a plaintiff who will make a complete recovery.
Q: Will the Party Who Hurt Me Go to Jail?
A: When a personal injury results from negligence, the defendant faces liability for the victim's civil damages, but they are unlikely to face criminal charges. However, if they were egregiously or criminally negligent, committed the act in question with intent to do harm, or acted with clear and reckless disregard for the safety of others, criminal prosecution from the state could fall in tandem with the civil suit from the victim.
Q: Is It Worth Hiring a Lenoir Personal Injury Attorney?
A: The right legal team will make all aspects of your impending personal injury case easier to manage and more likely to generate the results you hope to see. Even after you account for the cost of hiring your attorney, the difference they make in the quality of your final compensation can more than makeup for the cost of hiring them. The attorneys at Helton, Cody & Associates, PLLC, are often able to enhance our clients' recoveries far more than they initially expected.
Time is a vital concern if you plan to file any type of personal injury action in Lenoir, NC. You have a limited time in which to file your personal injury claim after another party has injured you. Taking swift legal action not only ensures that you will meet this time limit but also helps preserve the viability of evidence and reliability of witness testimony you may need to prove liability for your damages.  Contact Helton, Cody & Associates, PLLC, right away to schedule a free consultation with a Lenoir personal injury attorney who can help you understand your situation in clearer detail.