Lenoir Car Accident Attorney
Car accidents happen daily in the Lenoir area, and while some result in minimal damage, others devastate those involved. North Carolina enforces a fault rule for car accidents, meaning whichever party is at fault for the collision assumes liability for the resulting damages. Therefore, if you know another driver caused your recent car accident, you have the right to hold them accountable for the damage you suffered because of their actions.
Legal Counsel for Lenoir Car Accident Victims
An experienced Lenoir car accident attorney can offer a better chance of recovering as fully as state law allows. Whether you anticipate resolving your car accident with an insurance claim against the at-fault driver or expect to face a more complex recovery process, a Lenoir car accident attorney can provide ongoing guidance and support through all of the recovery efforts you attempt after your crash.
The attorneys at Helton, Cody & Associates, PLLC, have years of professional experience helping clients in Lenoir, NC and surrounding communities of North Carolina with their recoveries from serious accidents. We can streamline your auto insurance claim process and help you assess whether further legal recourse against the at-fault driver will be necessary for a full recovery. You may be surprised to learn the full scope of compensation you could potentially recover with our firm's assistance, and our goal is to make each phase of your recovery as easy for you as possible.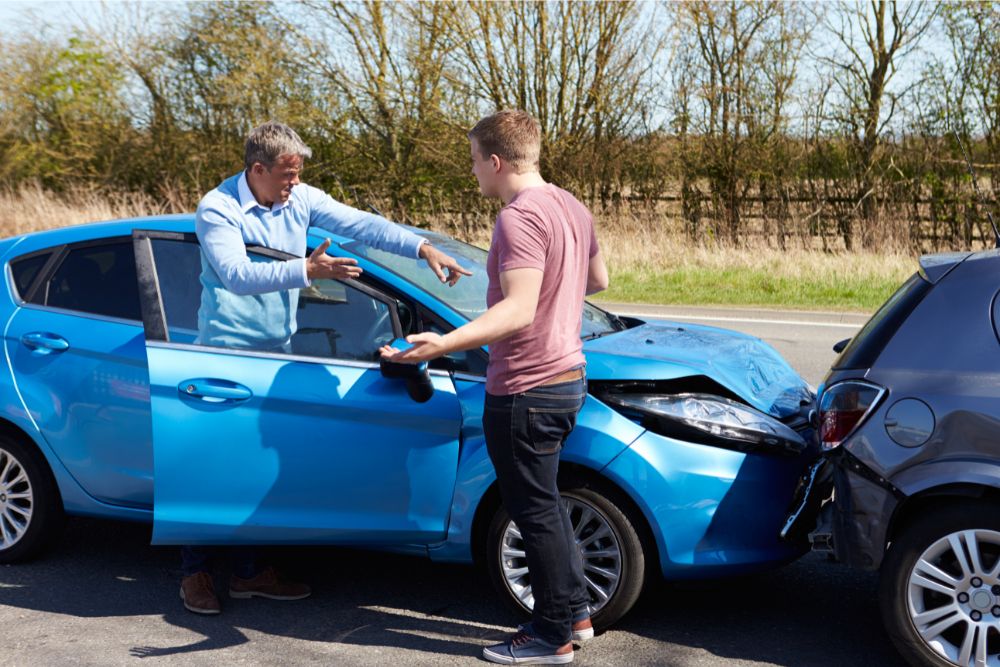 Proving Liability for a Car Accident
The first step in recovering from a car accident in Lenoir is identifying the driver who caused the accident. If you are able to do so safely after a collision, taking photos of the scene, your injuries, your vehicle, and nearby landmarks can be tremendously helpful to your recovery efforts. In addition, you can use the photos you take to substantiate your claim against the other driver's insurance policy. However, if you then proceed with a personal injury claim against them, you will face a higher standard when it comes to establishing liability. You will need clear proof the at-fault driver directly caused your accident, and you must establish the full scope of damages they caused with their negligence or intentional misconduct behind the wheel.
Car accidents happen in countless ways, but if one driver is directly responsible for a crash, they are liable for all the resulting damage. Some of the most commonly reported causes of car accidents that generate contentious disputes between the drivers involved are:
Distracted driving which is the leading cause of all car crashes in the United States each year. Any type of inattentive driving is extremely dangerous for the distracted driver and everyone around them. A few seconds is more than enough time for a driver to miss a change in traffic conditions, a pedestrian walking into the street or a stop light to change, and their inattention can easily result in a devastating crash. Your Lenoir car accident attorney can potentially help you prove the other driver was distracted by securing their cell phone records, traffic camera footage, and other evidence.
Driving while intoxicated (DWI), which not only increases the chances of an accident but also the severity of the resulting damages. Penalties for DWI convictions typically include fines, jail time, and loss of driving privileges. These penalties increase automatically when a DWI driver has hurt or killed another person and/or if they have a record of multiple DWIs. Your Lenoir car accident attorney can help you understand how the defendant's illegal behavior could influence the outcome of your case.
Speeding, which consistently ranks as a leading contributing factor to the number of severe and fatal car accident injuries reported in the United States each year. Whenever a driver's speed exceeds the posted speed limit, they dramatically reduce the time and space they have to react to a sudden change in traffic conditions. As a result, speeding increases the chances of the driver causing an accident; it will also increase the severity of any resulting injuries and property damage.
The initial aftermath of any car accident can be very difficult for the victim, especially if they were seriously hurt and do not recall the events in question. Some car accident victims are left unresponsive from their accidents, leaving their loved ones to manage their legal affairs on their behalf. For the best chance of maximizing the results you see from your auto insurance claim and a subsequent personal injury action, a Lenoir car accident attorney is an essential asset to have on your side.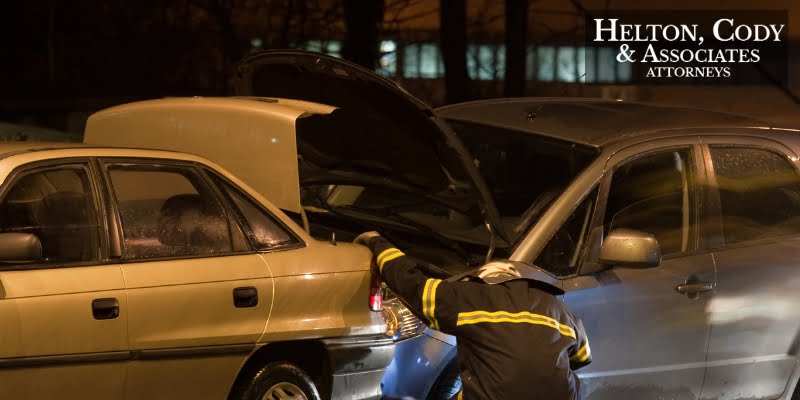 Recovering Your Losses in Lenoir
The first step in your recovery from your recent car accident will be filing an auto insurance claim against the driver who hit you. North Carolina law requires all drivers to have appropriate insurance coverage, and your Lenoir car accident attorney can help you file your claim and streamline your insurance claim process. However, if this is not enough to fully compensate for the losses the other driver inflicted on you and your family, a personal injury claim could be essential for ensuring your full recovery.
A successful auto insurance claim should yield some compensation for medical expenses and vehicle repair costs, but the aftermath of a serious car accident can easily exceed the at-fault driver's insurance coverage. If this applies to your situation, you will need your Lenoir car accident attorney to help you file a personal injury claim against the driver who caused your accident. If successful, you can recover a far more substantial recovery than the insurance claim can provide.
Under the state's personal injury laws, you have the right to expect the defendant to repay all of the economic losses you suffered. They are also responsible for the pain and suffering you experienced. Depending on the severity of your injuries and the long-term complications you may face from the accident, your pain and suffering compensation could form the bulk of your total recovery. If you want the best chance of recovering to the maximum extent possible under state law, it's vital to contact reliable legal counsel as soon as you can after addressing your immediate medical concerns.
Car Accident Law FAQs
Q: How Long Do I Have to File a Personal Injury Claim for a Car Accident in North Carolina?
A: Each state enforces statutes of limitations or time limits for filing specific types of cases. If you intend to take any formal legal action, you must do so within the applicable statute of limitations, or you will lose your chance to file your suit. For example, in the state, you have three years to file a personal injury claim in response to a car accident. However, you have a much shorter window in which you can file an auto insurance claim. Therefore, it's best to consult a Lenoir car accident attorney as soon as possible after a serious accident, so you have the best chance of success with all your recovery efforts.
Q: What Damages Can I Seek From the Driver Who Hit Me?
A: An auto insurance claim can yield valuable initial compensation for the damages you experienced in your recent accident, but it may not cover all of your losses. If you have the option of filing a personal injury claim in response to your recent car accident, your attorney can help you secure compensation for immediate and future medical treatment costs, lost wages, lost future earning power, and the pain and suffering you experienced.
Q: How Much Can I Claim for Emotional Distress in North Carolina?
A: Most personal injury victims will be able to claim compensation for the pain and suffering they have experienced, but it can be challenging for them to determine suitable figures that accurately reflect the level of physical pain and emotional distress the defendant caused. There is no limit on pain and suffering compensation in the state for a car accident claim, and your attorney will assist you in determining a fair amount based on the severity of your experience.
Q: Can a Driver Go to Jail in North Carolina for Causing a Car Crash?
A: Most car accidents reported in the Lenoir area are the results of inattentive, careless, or generally negligent driving. An at-fault driver may face several penalties for causing a collision, but they are unlikely to go to jail unless they caused the accident through some intentional misconduct. For example, the penalties for DWI are quite severe, and a defendant automatically faces increased penalties if their impaired driving resulted in serious injury or death.
Q: What Happens if I'm Partially at Fault for My Recent Car Accident?
A: The state enforces a strict contributory negligence rule, meaning that if a plaintiff shares fault for their personal injury in any measure they lose the right to claim compensation from the defendant. Partial fault may also negate their ability to file an auto insurance claim. If you have any concerns at all about bearing partial responsibility for a recent car accident, a Lenoir car accident attorney is the best person to ask about how you can disprove any claims of contributory fault that could interfere with your recovery efforts.
The right attorney can make a tremendous positive impact on your recovery from a serious car accident. The team at Helton, Cody & Associates, PLLC, has the resources, experience, and skills required to handle the most challenging civil suits on behalf of our clients. If you are ready to learn how a Lenoir car accident attorney can empower all of your recovery efforts after a car accident, contact Helton, Cody & Associates to schedule a consultation with our team.