Motorcycle Accident Attorney in Hickory, NC
Although fun to ride, motorcycles offer little protection from the elements and absolutely no protection in the event of a collision with another vehicle. When a motorcyclist is struck by a car or a large commercial vehicle, the injuries a biker suffers are oftentimes catastrophic compared to those the other motorist may suffer. Collisions with motorcycles can lead to a variety of serious injuries, such as:
Road rash
Broken bones
Internal organ damage
Soft tissue injuries
Scarring and loss of limbs
These types of injuries can require extensive medical treatments and they may even make it difficult or impossible for the rider to return to work. In some cases, injuries may be fatal.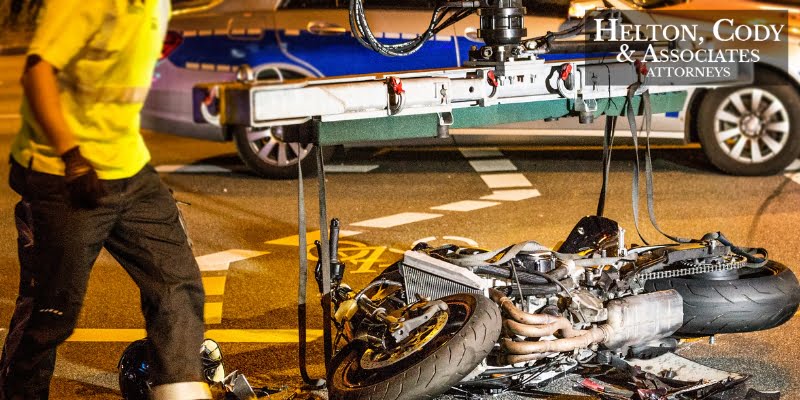 Protecting The Rights Of Injured Bikers
For more than 20 years, Law Office of Lyndon R. Helton, PLLC, has made sure that injured bikers get the compensation they need and deserve after a serious accident. We handle all matters related to the crash, including securing benefits from the insurance company and filing a lawsuit if necessary. If litigation is needed, we will prepare all the required documents and will act as an advocate for you in all hearings and court proceedings.
When you retain us, you can rest assured that we will seek fair compensation that will cover your medical expenses, doctor's appointments and lost wages. If your injuries leave you permanently disabled and unable to work, we can help you with the application process for Social Security Disability. If a loved one is killed in a motorcycle crash, we can help family members file a wrongful death claim.
Contact
Law Office of Lyndon R. Helton, PLLC

, Today

If you have been injured in a motorcycle wreck and you have an insurance policy for your bike, you can seek benefits directly from the insurer. However, you may be entitled to accident insurance coverage under other vehicle policies you own.

At our law firm, our Hickory motorcycle accident attorneys can explain this to you during your free initial consultation. We can walk you through the steps and help you take action on your injury claim. Call our Hickory, North Carolina, office at 828-328-9966 (toll free at 888-321-0494) to speak with an experienced lawyer. You may also send us an email to schedule an appointment.