Morganton Social Security Disability Attorney
The Social Security Administration (SSA) is the federal agency responsible for managing the Social Security system, a social safety net designed to provide benefits to disabled and retired Americans. Everyone who works in the US accrues work credits that can later be used to redeem Social Security benefits. These benefits typically apply to retirement, but it's possible to file a claim for disability benefits if you have been left unable to work due to an unexpected injury.
If you or a loved one recently suffered an injury at work or any other incident resulting in permanent disability for the victim, a Social Security Disability claim may be your best option for securing ongoing benefits. An experienced attorney will be a valuable asset in your efforts to secure the benefits you need from the SSA. You can rely on them for ongoing guidance and support as your claim progresses, and the team at Helton, Cody & Associates is fully prepared to provide the legal counsel you need for your claim.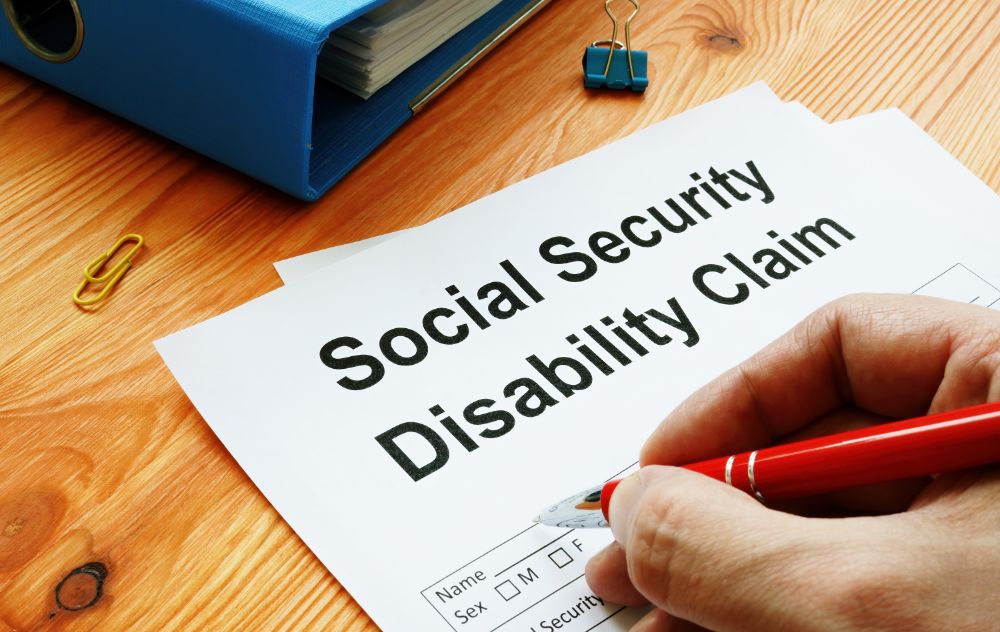 Why You Need Legal Representation for Your Social Security Disability Claim
It is technically possible to file a claim for Social Security disability benefits on your own, but hiring an attorney offers significant advantages. You will be prepared to meet any unexpected challenges that arise with your case. Your attorney will be ready to assist you in resolving disputes with the SSA regarding your claim, gathering any supporting documentation the SSA requests to process your claim, or filing an appeal on your behalf after an initial claim is denied.
Thousands of people apply for Social Security Disability Insurance (SSDI) every year in the US, but the SSA is incredibly strict with its eligibility criteria and denies many of the claims filed each year. Most of these denials occur because of clerical errors, paperwork mistakes, and insufficient documentation from the claimant. If you recently applied for SSDI and received a denial notice, it's important to consult an attorney if you want a better chance of success with an appeal.
Ultimately, an experienced Morganton Social Security Disability attorney is an invaluable asset, no matter what your situation may entail. A good lawyer can help you file your claim for SSDI with all supporting documentation, reducing the chances of your claim being denied. However, your attorney must also be prepared to defend you in the appeal process if necessary to secure the benefits you receive.
When you choose Helton, Cody & Associates to help you secure the Social Security benefits you need, you have instant access to the full scope of our professional resources and experience. At the outset of the claim process, we will help you determine whether you meet the eligibility criteria and have all the medical records and other supporting evidence you are likely to need for your case.
Eligibility For SSA Benefits in The US
There are two main forms of Social Security Disability benefits for which Americans apply each year. SSDI is intended for people who became disabled from workplace injuries. If a work-related injury causes any permanent disability, the worker can file a claim for workers' compensation benefits in North Carolina, but they may also qualify to file for Social Security benefits. When a worker qualifies for SSDI, they will typically continue receiving their benefits until retirement age, at which time they would switch to receiving retirement benefits.
The other form of disability benefits available through the SSA is Supplemental Security Income (SSI). This type of support is designed for people in difficult economic conditions who have loved ones with serious disabilities. SSI can account for a child or a disabled adult, and the amount received hinges on the claimant's financial need and the severity of the medical condition in question. Most SSI recipients will also qualify for Medicaid and other social assistance programs to increase their monthly benefits.
Most SSDI claimants are people who have been injured at work, and they can receive benefits as long as their condition qualifies and they have the appropriate amount of work credits. As an individual works in the US and pays income taxes to the SSA, they accumulate work credits tracked by the SSA for benefit distribution purposes. To determine whether a claimant is truly eligible to receive any form of Social Security benefits, they must submit their claim to a local Social Security Disability Determination office, where their claim will be reviewed by a state-level liaison for the SSA.
Understanding Covered Conditions
The SSA approves claims for disability benefits for a wide range of conditions. However, many medical conditions vary in their intensity from case to case, and a claimant must prove loss of function to qualify for benefits. This means their condition must be serious enough to significantly interfere with their ability to handle gainful employment. The SSA typically evaluates a claimant's "residual functional capacity", or the extent of physical activity they could potentially handle to avoid the need for benefits.
The SSA is dedicated to ensuring only those who truly need benefits the most receive them. This means that if a Disability Determination Office investigator determines that a claimant has too much residual functional capacity to qualify for benefits, their claim is likely to be denied. If a person is injured and disabled but still can perform some type of gainful employment, the SSA is unlikely to grant their request for SSDI.
It's important to remember that a denied claim does not need to be the end of your pursuit of disability benefits from the SSA. If you successfully appeal the SSA's denial in the future, they will be required to remit back pay for all benefits you should have received from the time you became disabled. Many Americans' SSA disputes play out in this manner, with them forced to wait an extended time before receiving benefits but obtaining a lump sum once their claim is finally approved.
Meeting with an experienced Morganton Social Security Disability attorney is the best way to maximize your benefits from the SSA. Your legal team can assist you in ensuring your condition meets the SSA's requirements and that your claim contains all necessary information. When you choose Helton, Cody & Associates to manage your claim for SSDI in Morganton, NC, you can expect compassionate and responsive legal counsel through all stages of your claim. We can also help you with additional legal issues you may face after an unexpected catastrophic injury, such as a workers' compensation claim or personal injury suit against the party that injured you.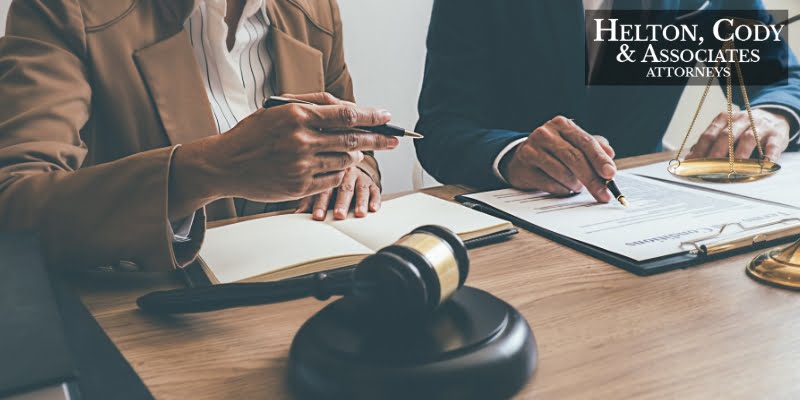 Appealing A Social Security Claim Denial
The SSA coordinates an extensive appeal process for anyone who wishes to contest a denial of their claim for benefits. This unfolds through the SSA's administrative law process under the supervision of a Social Security administrative judge. You must first apply for Reconsideration, explaining why you believe the SSA was wrong to deny your claim or providing a reasonable explanation for the denial being in error. If you are approved for Reconsideration you may need to refile your claim with necessary adjustments made, or you may need to alternatively prepare for a hearing before an SSA administrative law judge.
It's also possible to take your appeal to the SSA Appeals Council if the Reconsideration and hearing prove fruitless. When you have an experienced Morganton Social Security Disability attorney helping you, it will be much easier for you to address the unique aspects of your case and navigate the appeal process with a greater chance of success.
Benefits Of Choosing Helton, Cody & Associates for Your SSDI Claim
The right attorney can make a tremendous difference in the quality of your experience with the Social Security Disability benefits claim filing process. The team at Helton, Cody & Associates has a diverse range of professional experience, including workers' compensation claims in North Carolina, personal injury cases, catastrophic injury claims, and Social Security Disability cases. This wealth of professional experience means we are fully equipped to handle the unique details of your case and provide further legal guidance outside of the SSA's benefits programs.
We know how frustrating it can be to have your claim for SSI or SSDI denied. We have helped many clients understand the reasons for their claims' denials and assisted them in appealing and/or refiling their claims to secure better outcomes. We are confident in our ability to address your unique concerns and maximize the chances that you will successfully secure the benefits you need for your disability.
Helton, Cody & Associates offers client-focused legal counsel to our Morganton clients, and we know the challenges you are likely to face in your efforts to secure Social Security Disability benefits of any kind. When you choose our team to represent you, you can have some peace of mind knowing you have an experienced legal advocate fighting on your behalf to secure the benefits you deserve.
If your claim was denied, we can consult with medical experts and other professionals who may be able to support your appeal. When SSDI or other Social Security benefits are unavailable to you, we can help you explore alternative options to recover from the cause of your disability. Navigating the SSA's claim filing processes can be difficult, but the team at Helton, Cody & Associates is ready to provide the comprehensive legal representation you need to resolve your case with the best possible results.
Morganton Social Security Disability FAQs:
Q: How Much Does it Cost to Hire a Morganton Social Security Disability Attorney?
A: A good attorney will explain their billing policy in clear detail to a prospective client. Most attorneys charge clients hourly, meaning the more time they spend working on a case, the more it costs the client. If you secure a back pay settlement from your claim, your attorney may take a small percentage to account for their fee, but the amount they may take is limited by state law.
Q: How Much Can I Receive in Social Security Disability Benefits Each Month?
A: The SSA caps benefit allotments and increases the maximum each year to account for inflation and cost of living increases. Your Morganton Social Security Disability attorney will be an invaluable asset for maximizing the benefits you obtain from the SSA. They can also help you determine how much you can obtain if you already have workers' compensation benefits or other assistance for your condition.
Q: How Do I Know If My Condition Qualifies for Benefits?
A: The SSA maintains a directory of all covered disabilities that may qualify for benefits. Some conditions vary from case to case in severity, and two people could have vastly different experiences with the same diagnosed condition. The SSA will evaluate not only a claimant's condition itself but also the severity of impairment the condition causes.
Q: Can I Receive Social Security Disability Benefits and Workers' Compensation Benefits at the Same Time?
A: It is possible to receive multiple forms of benefits in addition to Social Security Disability benefits. However, the SSA reduces the total amount of your disability benefits based on the other benefits you may be receiving. A good attorney will calculate your current benefits to help you determine whether you can still expect to qualify for Social Security. If so, they can provide an estimate of how much you can receive in total.
Q: Is it Worth Hiring a Morganton Social Security Disability Attorney?
A: Considering the difficulty most people have with their Social Security Disability claims in the US, it is always worth securing legal counsel you can trust for this type of case. A good attorney can carefully explain the details of your situation and help you understand the claim filing process in clearer detail. Their representation significantly increases your chances of securing the benefits you need.
Helton, Cody & Associates is a team of experienced North Carolina attorneys who have helped many past clients with their Social Security Disability claims. We know how daunting it can be to begin the claim filing process, but our team can help you approach this situation with confidence. Contact us today and schedule your case review with an experienced Morganton Social Security Disability attorney.