Morganton Workers' Compensation Attorney
When a workplace injury happens, the injured worker is likely to have many questions regarding how they can recover and what benefits may be available to them through their employer. North Carolina enforces some of the strictest workers' compensation laws in the country, requiring almost every employer to have workers' compensation insurance. Additionally, employers are expected to classify all employees accurately to ensure all non-exempt employees can file workers' compensation claims if necessary.
Unfortunately, the workers' compensation claim process is not always as simple as it appears at first, and not every employer is as helpful as they should be in assisting an injured worker's recovery. Some employers do not have insurance as required by state law, while others attempt to avoid their liability for covered employees by intentionally misclassifying them as contractors. Some employers go so far as to fire employees who request to file workers' compensation claims or directly interfere with their claims.
Even if a workers' compensation claim in Morganton, NC, is successful, there is no guarantee it will fully cover the victim's damages. If a specific party is at fault for their injury, they may have more options than just a workers' compensation claim for recovering their damages. If you or a loved one are struggling in the aftermath of a workplace injury, a Morganton workers' compensation lawyer is the best resource to consult if you want to know the full range of your recovery options.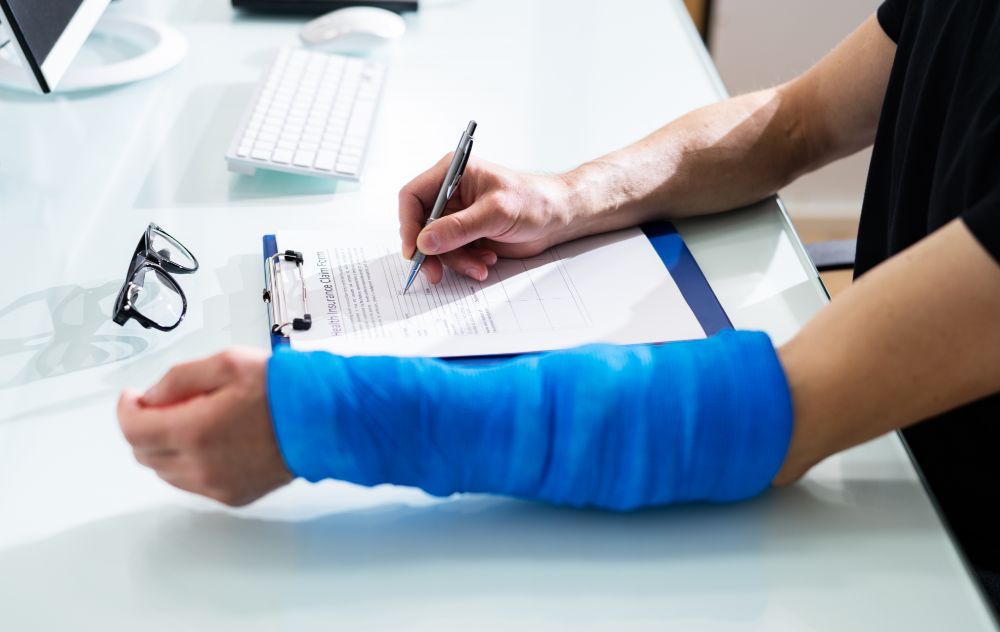 Benefits Of Legal Counsel For Your Workers' Compensation Claim
Filing a claim for workers' compensation benefits after an injury at work is similar to the process of filing for any other type of insurance coverage. However, workers' compensation insurance carriers are typically stringent in their review of claims for benefits. Additionally, an injured worker will need to submit to a medical examination from an approved physician before the insurance carrier will consider their claim.
Having reliable legal counsel available to assist you with your claim is the best way to approach your recovery efforts. Whether you have minimal difficulty securing the benefits you need through your employer's insurance carrier or encounter a significant dispute against your claim, your attorney will know how to resolve these issues on your behalf. You may also have further options for enhancing your recovery outside of your workers' compensation claim, such as a third-party personal injury claim against whoever caused your injury.
Filing Your Workers' Compensation Claim In Morganton, NC
You should notify your employer about your injury as soon as possible. Any delay could cast doubt on your claim and interfere with your ability to secure workers' compensation benefits. In an emergency, you can see any available doctor for the treatment you require to stabilize. However, you should expect to visit a workers' compensation doctor to proceed with your claim for benefits.
Some of the most commonly reported workplace injuries in North Carolina include slip and fall accidents, electrocutions, repetitive stress injuries, and traumatic head injuries. It's important to note that both acute conditions and acquired conditions qualify for workers' compensation in North Carolina. This means if you acquired an illness like cancer because of your work duties or if you developed carpal tunnel syndrome over time from typing at work, both of these would qualify as work-related medical conditions.
The physician will assess the severity of your injury and assign a disability rating. This rating determines how much you can receive in benefits and for how long. You have the right to seek a second opinion from a different workers' compensation doctor if you do not agree with the first doctor's assessment of your condition, and an experienced attorney can advise you as to how to best proceed in this type of situation.
Once the workers' compensation insurance carrier receives your claim, they will investigate before delivering a settlement offer. A qualified claimant can potentially receive full coverage for their medical expenses and ongoing disability benefits. If their injury prevents them from earning as much as they did before the injury, they may receive partial disability benefits to make up the difference. If they cannot work at all until they recover, they will likely receive total disability benefits until they can return to work. Some claimants would qualify for permanent benefits if they sustained catastrophic injuries, but most insurance companies will offer lump sum settlements to resolve these cases.
Further Recovery For A Workplace Injury
The workers' compensation laws of North Carolina do not allow injured employees to sue their employers for their workplace injuries. However, there are some exceptions to this rule, and it is also possible for a worker's injuries to support a civil claim for damages against a third party who caused their accident. For example, if you were injured in a vehicle accident while driving for work and a distracted or drunk driver caused the collision, this would still technically be covered by workers' compensation since you were performing work-related duties when the accident occurred. However, since a third party is liable for the incident, you can file a civil suit against them in addition to filing your workers' compensation claim.
A successful workers' compensation claim can potentially yield medical expense coverage and temporary disability benefits until you recover. A third-party personal injury suit, however, can enable you to seek compensation for all damages not covered by workers' compensation or auto insurance. For example, you may be able to rely on workers' compensation for a portion of your lost income while you are unable to work due to your injuries, but a personal injury suit can recover any remaining lost income not covered by insurance. You can also claim compensation for pain and suffering.
When you have grounds for a civil suit in addition to a workers' compensation claim, it is always best to have legal counsel you can trust to advise you. If you choose Law Office of Lyndon R. Helton, PLLC to represent you after any type of workplace injury, you can rely on our team to guide you through the workers' compensation process as efficiently as possible. While we do this, we will carefully review the details of how your injury occurred and help you determine if further legal recourse is possible and necessary to ensure your full recovery.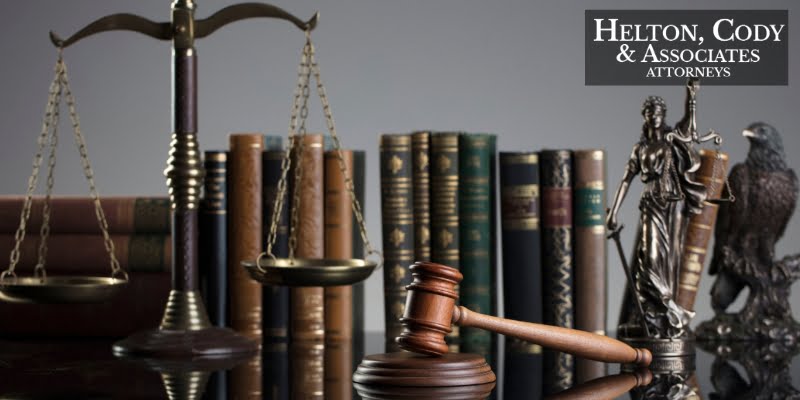 FAQs About Morganton Workers' Compensation Law
How Much Is My Workers' Compensation Claim Worth?
When an injured employee qualifies for workers' compensation benefits, they can usually expect the insurance carrier to cover the cost of all the medical treatment they need to recover from their injury as fully as possible. This includes immediate and long-term costs. They can also receive ongoing disability benefits until they can return to work. Your attorney can provide an estimate of how much you should receive in benefits.
How Long Does It Take to Settle a Workplace Injury Case in NC?
If you only need to file a workers' compensation claim and you encounter no problems, you could potentially settle your claim relatively quickly. However, a contested claim can take much longer to resolve. Your attorney can provide an estimate of what to expect after filing your case.
How Much Does It Cost to Hire a Morganton Workers' Compensation Attorney?
North Carolina state law limits how much attorneys can charge their clients in workplace injury cases. Typically, an attorney takes a percentage of their client's final case award. When you hire a workers' compensation attorney, they can only take a specific amount of your final case award determined by the total value of the case. This ensures the client does not pay more in legal fees than they obtain from their case award.
How Much Is a Third-Party Personal Injury Case Worth in NC?
If you suffered a workplace injury because of the actions of a third party, you may not be able to sue your employer, but you can file a personal injury claim against the third party. This can help you recover any damages that workers' compensation won't cover, like your pain and suffering. North Carolina law allows you to seek full compensation for all your economic losses and appropriate compensation for non-economic damages like physical pain and emotional distress.
Is it Worth Hiring a Morganton Workers' Compensation Attorney?
A good lawyer can significantly improve the outcome of your pursuit of benefits after a workplace injury in the Morganton, NC area. They can make it much easier to file for benefits and increase your chance of success with the claim. They can also help you determine whether you have grounds for additional legal action that may enhance your recovery. It is always worth investing in legal counsel you can trust after a workplace injury.
Law Office of Lyndon R. Helton, PLLC know how damaging any workplace injury can be and the challenges injured workers face in their recovery efforts. Whether you need help filing a workers' compensation claim, a personal injury suit, or a combination of legal actions in response to a recent workplace injury, we can help. Contact us today to schedule your consultation with a Morganton workers' compensation attorney.