Car accidents happen every day and are a leading cause of accidental injuries and deaths throughout the country each year. These incidents are capable of causing a host of life-changing injuries, some of which will impose permanent complications on victims and severe financial challenges on their families. Some of the most serious injuries that might occur from car accidents include back and neck injuries.
If you or a loved one suffered any type of back or neck injury because of another driver's negligence, the right attorney could help you ensure accountability and secure suitable compensation for the losses you suffered. The sooner you speak with an attorney, the more likely you are to maximize the results of your recovery efforts.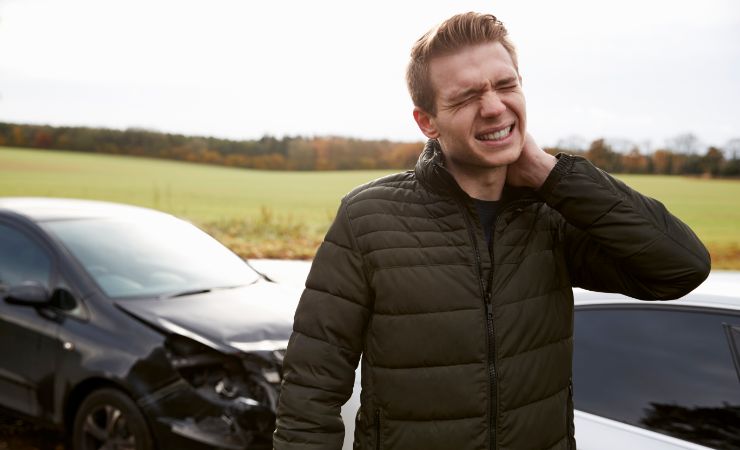 Factors That Influence Your Final Compensation in a Car Accident Claims
North Carolina law requires all drivers to carry auto insurance that includes liability coverage for bodily injuries and property damage. Unfortunately, many victims quickly discover that the insurance coverage available does not fully cover the costs of all the damage they suffered. Under state law, if you suffered a neck and/or back injury in a car accident that another driver caused, you have the right to seek compensation for:
Medical expenses. This includes all immediate emergency care you need after the accident and all the ongoing medical treatment you will require in the future. The defendant is liable for any and all medical expenses you incur for reaching maximum medical improvement.
Lost income. When another party is liable for an injury that prevents you from working, they owe you compensation for the income you can no longer earn. Most personal injury claimants are able to recover compensation for the income lost during recovery, but when a defendant leaves a victim permanently disabled, they are responsible for the resulting loss of future earning capacity as well.
Pain and suffering. There is no limit to the amount of pain and suffering compensation a personal injury plaintiff can seek from a defendant in a car accident claim. However, if they caused any permanent harm, such as leaving you paralyzed or otherwise disabled, you have the right to claim as much pain and suffering compensation as you deem appropriate to reflect the severity of your condition.
Auto insurance may provide some initial relief from your damages, but even an expansive insurance policy may not be enough to fully compensate you after another driver has left you permanently disabled. Back and neck injuries can be extremely painful for a long time, and victims often experience a host of symptoms that interfere with their daily lives and ability to work and earn income.
On average, victims of car accidents in North Carolina receive about 1.5 times the total amount of their economic damages when they succeed with their legal efforts to hold at-fault drivers accountable for these incidents. However, numerous factors can potentially interfere with an injured driver's recovery efforts, and it is also possible for the specific details of a car accident to enhance the plaintiff's recovery substantially. Therefore, for the best chance of maximizing the compensation you obtain for a back and/or neck injury, it's vital to consult an experienced car accident attorney as quickly as possible after the accident.
FAQs
Q: How Much Is My Back/Neck Injury Claim Worth?
A: The total value of any car accident claim depends on the scope of the victim's economic losses. You should expect to obtain full repayment of all the financial losses the at-fault driver caused, such as the cost of repairing your vehicle and paying your hospital bills. However, back and neck injuries often impose various long-term damages, and you can recover these as well to enhance your final case award.
Q: How Much Can I Claim in Pain and Suffering Compensation?
A: State law does not limit pain and suffering compensation in most personal injury cases. There is no upper limit to the amount you can include in your claim, but it must reflect the severity of your condition after the accident. Back and neck injuries are painful, debilitating, and difficult to treat in most cases, so if your injury imposes any long-term or permanent damage, you could secure much more pain and suffering compensation than you might expect if you have the right attorney handling your case.
Q: What Are the Potential Permanent Effects of Back and Neck Injuries?
A: If a back or neck injury involves any type of harm to the spinal cord, the victim is likely to suffer a host of extreme injuries. If the spinal cord is damaged, it cannot repair itself like the rest of the body. Any spinal cord damage a person suffers is permanent. The severity of the effects depends on whether the injury completely severed the spinal cord or only damaged it, and the level of impairment they experience throughout the body depends on the location of the injury on the neck or back. Injuries higher on the spinal cord have more widespread effects on the rest of the body.
Q: How Much Does It Cost to Hire a Car Accident Attorney in North Carolina?
A: It is understandable to worry about the potential cost of hiring legal counsel when you are already struggling with the effects of your accident. However, most personal injury attorneys use contingency fee billing to make their services accessible to those who need them most. With this billing arrangement, you pay nothing up front for your legal counsel, and you will only owe an attorney's fee after winning your case. A contingency fee is a percentage of the final case award, and the client keeps the rest.
The attorneys at Helton, Cody & Associates offer experienced and responsive legal counsel to victims of car accidents in North Carolina. It's natural to wonder about the potential value of your case if you intend to pursue compensation from the driver who hit you, and our goal is maximum recovery for every client we represent. If you are ready to talk about your car accident claim with an attorney you can trust, contact our firm today to schedule a consultation with us.