Texting While Driving Attorney in Hickory, NC
North Carolina law makes it illegal to read or send text messages and email while driving. Unfortunately, according to the Centers for Disease Control, every day distracted driving kills more than 16 people and injures more than 1,300 people across the country. It's a problem that should be addressed and not ignored.
At Helton, Cody & Associates, PLLC, we represent victims and families who have suffered because of another driver's negligence. We've handled many distracted and drunk driving cases over the last two decades, and we have won fair compensation for clients throughout western North Carolina.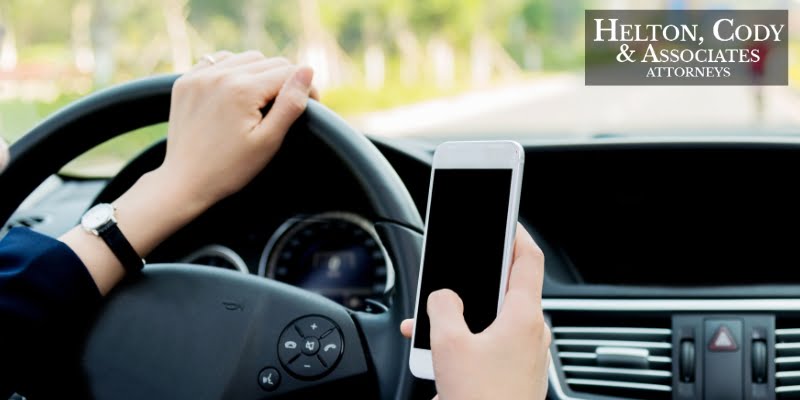 Drunk And Reckless Drivers Are Dangerous
Any car or motor vehicle accident has the potential for causing life-changing injuries. However, accidents involving drunk or distracted drivers are often worse. Drivers who are distracted or impaired have a tendency to swerve into other lanes and travel at accelerated speeds. This can cause a range of injuries, including:
Broken bones
Spinal cord injuries
Loss of limb
Other disabling conditions
Because North Carolina is a "contributory negligence" state, an insurance company may try to find a way to blame you for the accident. If they can prove you somehow share the blame for the crash, then they may deny you the compensation you need and deserve.
Contact Our Hickory, NC Texting While Driving Lawyers Today
At Helton, Cody & Associates, PLLC, we have more than 20 years of experience handling injury claims associated with reckless and distracted drivers. We will make sure you have the right information at hand before your interview with an insurance adjuster. We will also fight to make sure your claim for damages to your vehicle is kept separate from your injury claim, and that you get the vehicle value to which you are entitled.
When another driver's negligence results in your injury, you can take legal action. To speak directly to one of our qualified distracted driver accident attorneys, call our Hickory office at 828-328-9966 (toll free at 888-321-0494) or send us an email. Initial consultations with a lawyer are free and are always with one of our attorneys.