Suffering A Back Or Spinal Cord Injury In An Accident in Hickory, NC
When you suffer a back or spinal cord injury, your whole life can come to a standstill. You may be left unable to lift anything or even stand for more than a few minutes. This can severely limit your ability to work and can even force you to stop doing things that bring joy and meaning to your life.
In addition to the impact a back or spinal cord injury has on your life, these types of injuries also require extensive medical treatment, including expensive physical therapy or rehabilitation. Your worry about being able to pay your bills is typically only matched by the frustration you may feel because of pushback from the insurance company.
You may be searching for help and an experienced personal injury attorney is where you will find it.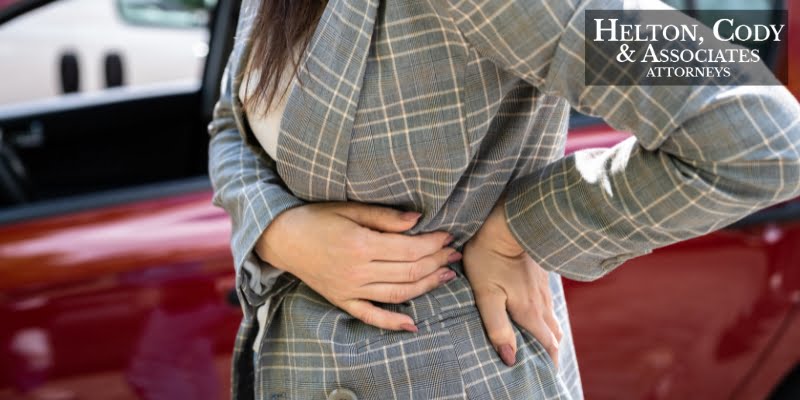 Protecting The Rights Of People With Back And Spine Injuries
At Law Office of Lyndon R. Helton, PLLC, we handle all matters related to back injury claims, from the preparation and filing of necessary court documents to acting as your advocates during discussions with insurance companies, opposing counsel, and before judges and juries.
Whether we're dealing with an insurer or a negligent medical professional who caused a back or spinal cord injury during surgery, we will help you seek damages that cover all of your losses, including:
Medical expenses
Physical pain and suffering
Lost wages
If your back injury was the result of a work-related accident, you may be entitled to workers' compensation, which we can help you apply for. If your injury has left you permanently disabled, we can help you file for Social Security Disability benefits as well.
Contact
Our Hickory, NC Back Injury Lawyers Today
If you suffered a severe back trauma because of another person's negligence or because of an accident at work, you may be entitled to compensation. With our help, we will make sure you get the fair compensation that will help you now and in the future.
To schedule a free initial consultation with one of our Hickory, NC Spinal Cord Injury lawyers, contact us online or call our law office in Hickory at 828-328-9966 or 888-321-0494 (toll free).