Conover Dog Bite Attorney
Dogs are widely regarded as man's best friend and are very popular pets in Catawba County and across North Carolina. However, there is always a chance for a dog to bite a person unexpectedly, causing tremendous damage. If you were recently attacked by a dog, it is natural to wonder about your potential options for legal recourse against the owner of the dog that bit you.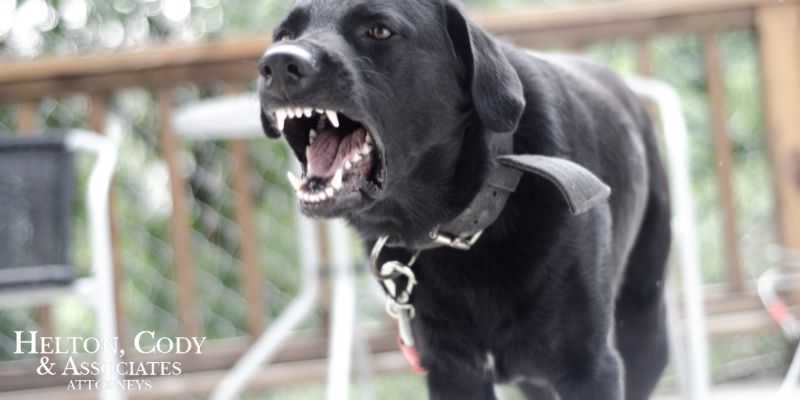 Helping Dog Bite Victims Recover in Conover, NC
Helton, Cody & Associates, PLLC, has years of experience helping clients with all types of personal injury cases in Conover and surrounding communities. If you are unsure how to proceed with claiming compensation for your damages in a dog bite case, the right attorney can offer valuable guidance and support through every step of your legal proceedings.
How to Build Your Dog Bite Claim in Conover
Some states enforce strict liability rules for dog bites, meaning a dog owner is strictly liable for all damages their pet inflicts on others regardless of the dog's history of past aggression. Other states enforce one bite rules that effectively allow a dog owner to avoid liability for some damages from an attack one time, after which their dog is classified as dangerous. The state essentially upholds both of these laws. The one bite rule applies to most dog bite claims, but strict liability can apply in certain situations.
Your Conover dog bite attorney can help determine which state laws apply to your dog bite case. If you are able to assert strict liability, the dog's owner faces liability for all your claimable damages, which might include:
Medical expenses. The defendant would need to pay for any medical care you need to recover from your injuries, including the cost of future medical treatments if you suffered serious injuries.
Lost income. When you are unable to work in the aftermath of a dog attack, the defendant is liable for the income you are unable to earn during this time.
Property damage. If the dog damages or destroys any of your personal property, the owner is liable for all associated repair or replacement costs.
Pain and suffering. North Carolina law allows a personal injury plaintiff to claim compensation for the physical pain and psychological distress they experienced.
The right attorney is an invaluable asset for your impending dog bite claim in Conover. When you have a reliable attorney handling your case proceedings on your behalf, this allows you to rest and recover with confidence and peace of mind, and you are more likely to maximize your final case award. Time is a crucial concern for anyone who intends to pursue legal recourse for a dog bite in Conover, so it's vital to reach out to an attorney you can trust as soon as possible in the aftermath of your recent dog attack.
Dog Bite Lawyers FAQs
Q: How Do You Prove Fault for a Dog Bite?
A: The state has unique dog bite laws compared to other states. There is a one bite rule that applies whenever a dog has no history of past attacks, but strict liability applies under certain conditions. If the owner knew the dog was dangerous, had any history of aggression, or allowed the dog to roam freely and it bit someone, strict liability will apply. Your Conover dog bite attorney can help determine which legal standards apply to your specific case.
Q: How Much Compensation Can I Claim for a Dog Bite in Conover?
A: The total value of a dog bite claim hinges on the nature and severity of the victim's damages. Your Conover dog bite attorney can help you assess the total damages you incurred from the incident and advise you as to how much you could foreseeably obtain from a successful civil suit. Your claimable damages may include medical treatment costs, lost income, property damage, and compensation for your pain and suffering.
Q: What Happens to the Dog After it Bites Someone?
A: State law requires that any dog that has bitten someone be quarantined for 10 days by Animal Control. They must observe the dog and run basic screenings to ensure it does not have communicable diseases and to judge its behavior. In most cases, the dog is returned to its owner after these 10 days, but if the dog is deemed a health hazard or unreasonably dangerous to public safety, it could be ordered by a judge to be euthanized.
Q: What Are Possible Defenses to a Dog Bite Lawsuit in Conover?
A: When a dog owner faces legal recourse for their dog biting someone, the most commonly cited defenses to a dog bite claim include trespassing and self-defense. If the victim of the attack provoked the dog by abusing it or attacking the dog's owner, the dog owner is not liable for the resulting damages because their dog acted in a defensive manner. Alternatively, if the victim was illegally trespassing on the dog owner's property, the dog owner would not be liable for the resulting damages.
Q: What Does It Cost to Hire a Conover Dog Bite Attorney?
A: A dog bite claim falls under the purview of personal injury law, and most of the attorneys accepting personal injury clients take these cases on a contingency fee basis. This means the client only pays a percentage of their final case award to their attorney as their fee at the end of their case. However, they only owe a fee if their attorney wins the case. Other attorneys charge clients by the hour, and some offer flat fees for very specific legal services. Make sure you understand your attorney's billing policy before you agree to their representation.
The attorneys at Helton, Cody & Associates, PLLC, have years of professional experience handling all types of personal injury cases for clients in Conover and throughout Catawba County. When you choose our firm as your legal counsel, we can help determine the optimal path to recovering as much compensation as possible for your damages. If you are ready to learn what a Conover dog bite attorney can do for your case, contact us today to schedule your consultation with our team.