Newton, NC, Domestic Violence Attorney
It's unfortunate that domestic violence is a common issue that has already affected countless families throughout the Newton area. Domestic violence encompasses many different behaviors that are considered abuse. This could be in the form of physical, emotional, sexual, or even financial situations. Figuring out how to break the cycle of domestic violence is not easy. However, it is crucial to create a safe environment for victims. With the right resources and legal support, victims can feel empowered to advance throughout our legal system to find closure.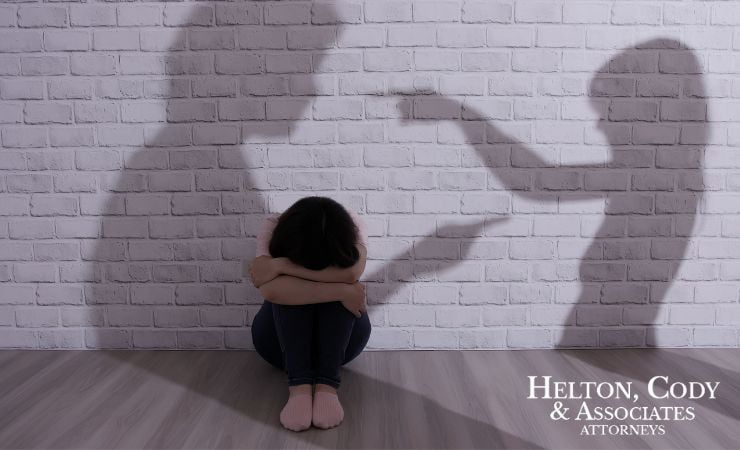 How Can I Prove Domestic Abuse in Newton?
It can be difficult to prove domestic abuse in Newton. The right amount of evidence and legal support will help to make your case more compelling. Here are some critical steps to follow to prove you have been domestically abused:
Document all incidents of abuse. Keep a detailed journal of your abuse incidents. This should include when and where the incident happened, as well as a detailed description of what occurred. Include information about the behavior you witnessed before and after the incident. Note any specific threats that were made. This will help illustrate a clear timeline for the court to assess. It will also make it more challenging for the abuser to deny any of the allegations or offer conflicting evidence.
Save any physical evidence. Taking pictures of your injuries or any property damage that happened during a domestic violence incident can add more fuel to your case. Take the images from many different angles with proper lighting to ensure that the defense will not be able to challenge anything the photos are showing. Blood-stained clothes or broken items are other items that should also be presented as evidence in court. Be sure to keep these items in a safe place where your abuser will not be able to discover them before you bring them to law enforcement.
Seek medical attention. Visit your medical provider or the emergency room as soon as you can after any incidents. You will want a documented medical evaluation for your case and treatment for your immediate injuries. Be honest with your healthcare team about how the abuse occurred, as it will help them treat your injuries most appropriately. Make sure you will be able to request copies of your medical records, including any X-rays or documents that detail your injuries, to give to your lawyer during the initial consultation.
Collect witness statements. Having more voices in your back pocket to speak to the abuse will only make your story more credible. Encourage anyone who is willing to be a witness to describe everything they saw, from the interactions between you and your abuser to any forms of abuse they observed.
The Role of a Family Law Attorney for Domestic Violence Victims
Family law attorneys are one of the most influential professions in helping domestic violence victims to recover. Their knowledge of the legal system and how it can protect a victim's rights makes the difference between an abuser continuing to terrorize or being held accountable by the law.
Key functions of a family law attorney include:
Obtaining protective orders. Family lawyers can help victims obtain essential restraining orders or emergency protection orders to keep their abusers away. This legal protection from abuse can be enough of a deterrent to keep the abuse from happening again in the short term. This will not only prevent the abuser from seeing you in person but can also even restrict them from calling you on the phone or contacting you through social media.
Guiding clients throughout the divorce process. If the victim of violence makes the decision to end their marriage, the family attorney can step in to help advance their divorce in court. They will ensure you have all the necessary documentation and a clear vision of what you are looking for in a divorce settlement.
Child custody and visitation arrangements. Family attorneys are also able to help negotiate a favorable child custody and visitation agreement. These should prioritize the safety and well-being of all children involved, especially in scenarios where there is a history of domestic violence. If your abuser is the parent of that child and their abuse is proven in court, it is unlikely that the court will grant the individual legal custody over you.
Collaborating with other professionals. Winning a legal case can sometimes be a team sport. By coordinating with other professionals who can offer input to a legal dispute, such as social workers, therapists, or law enforcement, lawyers can build stronger cases and help victims win their legal battles.
Domestic Violence Lawyer FAQs
Q: Can You Sue for Emotional Abuse?
A: Yes, victims are allowed to press charges for emotional abuse under certain circumstances in North Carolina. Emotional abuse is considered the intentional act of causing emotional harm to another party. To advance a case for emotional abuse, you will need to work with your attorney and prove that the alleged abuser's behavior was intentional and malicious. This can be difficult to do, as it can be difficult to prove intent within a court of law unless there is tangible communication of what the abuser intended to do. However, an attorney will help to organize all evidence to maximize the success of your case.
Q: How Long Does Domestic Violence Stay on Your Record?
A: A domestic violence conviction will stay on your record permanently unless you successfully file for an expungement. Most of the time, people only qualify for expungement if it was found the original ruling on a case is no longer valid, or there was a clear plan of action laid out that was complied with. A qualified attorney can be able to investigate your case and give you an idea of how likely your expungement is to be approved.
Q: How Much Does a Defense Attorney Cost?
A: There are a ton of variables that can influence the final cost of your legal representation. Where attorneys are located and how much experience they have are two of the most important factors that can boost or reduce the cost. If your attorney offers services at an hourly rate, you can generally expect to pay between $100 and $500 per hour. If they operate on a flat fee for services, you could spend several hundred to thousands. It's really important you do not overwhelm yourself with unexpected legal bills, so chat with your attorney as soon as you can to make sure you are both aligned on budget.
Q: How Long Does Someone Have to File an Assault Charge?
A: The severity of the specific crime will impact the statute of limitations. For example, misdemeanors are typically two years from the date of the alleged offense. This could include any acts of assault or battery. If the crime escalated to a felony, there is generally no statute of limitations due to the severity of the offense. This includes allegations such as using a deadly weapon or inflicting serious injury to the victim. Any questions on the statute of limitations should be shared with an attorney to ensure you are receiving accurate information that you can rely on.
Contact Helton, Cody & Associates Attorneys Today
For any concerns related to domestic violence, consider contacting the family law attorneys at Helton, Cody & Associates. We have a strong understanding of how complex domestic violence cases can be. We have worked to bring justice to some of the most vulnerable victims in our community. Contact us today to discuss your case and take the first steps toward a better tomorrow.