Criminal Record Expungement Attorney in Hickory, NC
Many crimes stay on your criminal record for the rest of your life. And while you may not realize it at the time of your conviction, those lingering reminders of the mistake you made when you were young and immature can actually have serious consequences later on. From problems gaining employment to issues renting an apartment, your past outlined on your criminal record can interfere with your life, making it difficult to move on from your past mistakes.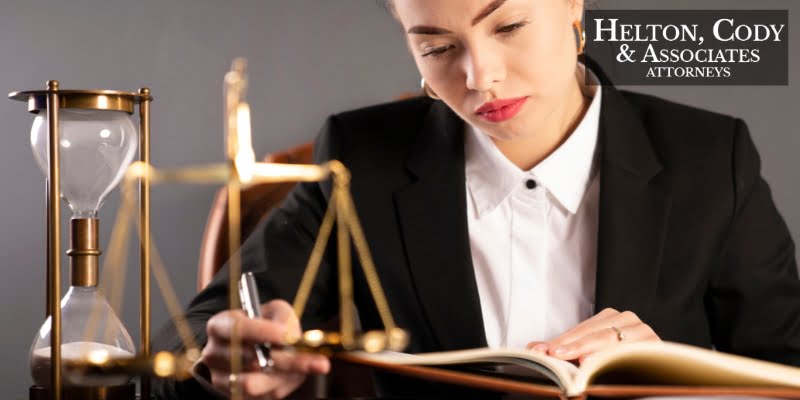 Getting Your Criminal Record Expunged
Residents in North Carolina do have an option to move on from their past mistakes: an expungement. This legal process clears a person's criminal record through a court order, thereby restoring their status in society to what it was before they committed any crimes.
The expungement process can potentially help you remove troublesome criminal records from public view, allowing you to carry on your life without the shadow of past mistakes interfering with your future. Unfortunately, the expungement process is very strict and tedious to complete. Many people who qualify for and desire expungement of past criminal records have difficulty navigating this system unassisted. Law Office of Lyndon R. Helton, PLLC can provide the support and guidance you need to navigate this process as efficiently as possible, serving Caldwell, Catawba, and Burke counties.
Why Do I Need a Hickory Expungement Lawyer?
Expungements are not an easy process to handle on your own, nor are they something that can be sought for all crimes. If you intend to pursue an expungement for any criminal record in North Carolina, it's best to enlist the help of a seasoned Hickory expungement lawyer. Your attorney can help you determine whether your record qualifies for expungement. The courts only grant them in very specific situations such as:
Your charge was dismissed, or you were found not guilty.
You were convicted of a first-time nonviolent offense, and that crime occurred more than 15 years ago.
You were convicted of a first-time offense at the age of 18 or 22.
These are just a few general examples of when an expungement is an available option, but a recent law expanded the criteria for expungement qualification in North Carolina. In December 2017, Gov. Roy Cooper signed Senate Bill 445, which drastically increased the availability of expungements to thousands of North Carolina residents. The new law took immediate effect with the governor's signature, allowing many people to pursue expungement who previously did not qualify. A few of the changes included:
Reducing the timeframe for misdemeanor expungement to five years instead of the previous 15-year waiting period.
Reducing the time required to expunge certain felony convictions to 10 years from the previous 15-year mandatory wait time. While the time limit has been reduced substantially with this new law, it is still tricky for a felony to qualify for expungement.
Removal of the limit on the number of dismissed charges that may be expunged with a single petition. This dramatically speeds up the process of clearing multiple dismissed charges from a petitioner's record.
Providing full access to expungement records to law enforcement and state prosecutors.
In addition to these changes, Senate Bill 445 enacted broadened requirements for anyone seeking an expungement in North Carolina:
The petitioner must complete the required waiting period that applies to the record they wish to have expunged.
The petitioner must pay all court fees and provide proof of payment.
The petitioner may not be on parole or probation assigned by any court anywhere, including outside of North Carolina.
The petitioner may not be subject to a current warrant for arrest or a criminal summons.
The petitioner may not have any open criminal cases.
The petitioner may not have any pending criminal charges.
If you are unsure whether you have met all applicable criteria for your expungement petition, a Hickory expungement attorney is an excellent asset for verifying that you meet all requirements. In addition, they can assist you in drafting your expungement petition and prepare you for all the proceedings ahead of you throughout this process.
Special Rules for Certain Expungements
In addition to the standard prerequisites for expungement, North Carolina imposes several special restrictions for various types of expungements. First, there are different criteria for misdemeanors and felonies. If you are charged with a felony, you can have the charge expunged if your case is dismissed or you are found not guilty. If you are convicted, you would not be eligible for expungement for 10 years and only after completing all applicable prerequisites. Violent felonies typically never qualify for expungement.
When it comes to misdemeanor offenses, you can qualify to have a misdemeanor charge expunged immediately if you are found not guilty or if your case is dismissed. If you are convicted, the wait time before expungement is five years, but this may be increased for higher-class misdemeanors.
If you are convicted of a drug or alcohol related offense, you can qualify for expungement immediately if your case is dismissed or you are found not guilty. However, if you are convicted, the waiting period for expungement may be anywhere from one to 10 years based on your age at the time of conviction and the unique details of the case. In addition, if your sentence requires you to complete a 90-96 program as an alternative to the standard sentence for a first offense, you can petition for expungement once you complete the program.
DWI convictions have a special designation when it comes to expungement. If you are convicted of a DWI in North Carolina, regardless of whether it was a felony or misdemeanor offense, the record can never be expunged. However, if your charge is dismissed or you are found not guilty, you can petition for expungement immediately.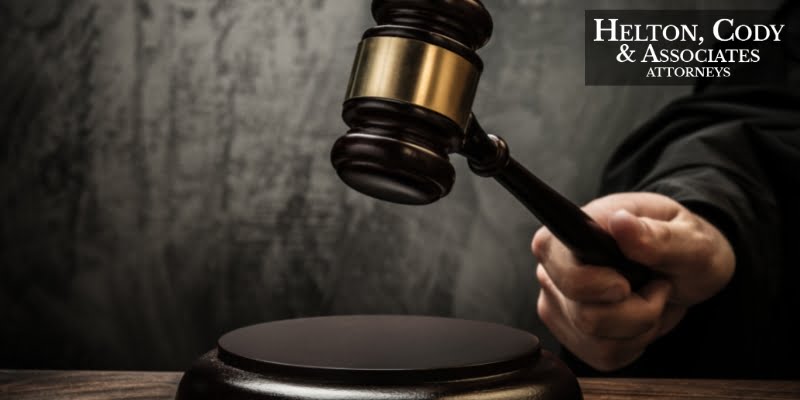 The Expungement Process
It's vital to have legal counsel you can rely on to guide you through the tedious and multifaceted expungement process. The process itself may take close to a year to complete, even if you meet all applicable criteria for eligibility and make no mistakes in your filing. However, any errors can significantly delay what is already a very lengthy process. Your Hickory expungement attorney can help you draft the expungement petition to start your expungement process. This petition must be filed at the county court that handled the criminal charge or conviction you seek to expunge.
Your attorney can ensure that your forms are filled out correctly and filed under the appropriate statute. Once the court receives your petition, it will be formally reviewed, and your case will proceed through the expungement system. This system entails multiple hearings, and you will more than likely need to appear before a judge to explain why the expungement is reasonable and necessary.
Benefits of Expungement
Whenever an employer considers a job applicant, they will usually perform a background check to verify that the applicant would not present any risks to the business if the employer were to hire them. Expunged records do not appear on background checks. This can potentially mean the difference between obtaining certain types of employment and having job applications rejected.
Some individuals may qualify to apply for certain professional licenses after having their criminal records expunged. In addition, some types of licensing programs will not accept applicants with any criminal history, so a successful expungement can potentially help the petitioner pursue their chosen career without interference from past mistakes. Ultimately, anyone can have various reasons for seeking expungement, but the process is challenging to complete, time-consuming, and demands the attention of an experienced Hickory expungement lawyer.
Once you have the legal representation and guidance you need to confidently approach the expungement process, you are more likely to succeed with your petition. Of course, the process will require court appearances. The judge handling the process may scrutinize certain offenses more than others, but having a seasoned legal team on your side will dramatically increase your chances of success.
How Our Firm Can Assist You
Though expungements are incredibly rare in North Carolina, having a skilled and experienced criminal defense attorney at your side can ensure you are going through the process properly and giving yourself the best chance at restoring your criminal record. As our client, we will prepare and file all necessary documents to help you complete the expungement process. We will stand as your advocate in all hearings or proceedings to make sure your request is heard.
To schedule an appointment with a Hickory expungement lawyer at Law Office of Lyndon R. Helton, PLLC, call 828-328-9966, toll-free at 888-321-0494, or contact us online. Our office is located in Hickory, conveniently located next to Lenoir-Rhyne University. We accept credit cards.