Domestic Violence Attorney in Hickory, NC
Unfortunately, thousands of people in North Carolina and throughout the US experience domestic violence every day from those closest to them. However, it is also disturbing that many people use domestic violence accusations as legal weapons against others, often to gain advantages in divorce cases or child custody disputes. It is also possible for the aggressor in a domestic altercation to accuse the person they attacked of starting the fight, attempting to deflect blame away from themselves.
Helton, Cody & Associates has extensive criminal defense experience and has represented many clients in the Hickory, NC, area in a wide range of criminal cases. We serve Catawba, Caldwell, and Burke counties. We understand the emotionally distressing nature of most domestic violence cases and the difficulty many people involved in these cases have when clearing their names and disproving the allegations against them. You can rely on our team to listen to your side of the story, help you gather whatever evidence you may need to mount a defense and assist you in approaching your case with more confidence and peace of mind.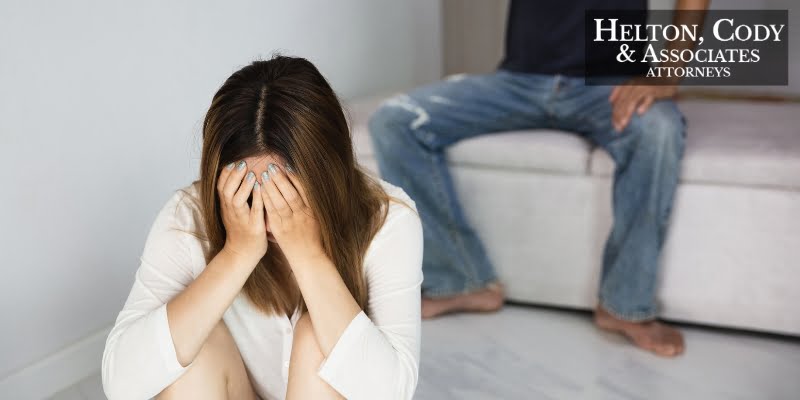 How Are Domestic Violence Charges Prosecuted in North Carolina?
Unlike most other US states, North Carolina's criminal code does not contain an explicit definition of "domestic violence." While the state does include a definition of domestic violence in the North Carolina General Statutes, this definition only applies in civil cases when a party seeks a domestic violence protective order. When it comes to criminal cases regarding domestic violence, incidents are generally prosecuted based on the nature of the specific offense, but the case unfolds in a specially designated domestic violence courtroom. Some of the most commonly prosecuted offenses that fall within the scope of domestic violence court in North Carolina include:
Assault of a female: North Carolina enforces different domestic violence laws for men and women. While there is no specific charge that pertains to a female assaulting a male, a male over the age of 18 can be prosecuted for assault of a female.
Simple Assault: "Assault" is often conflated with a physical attack on another person, but the legal definition of assault pertains to making threats of violence.
Assault and battery: When an individual makes a threat of violence and then proceeds to follow through with the threat, the offense escalates from assault to assault and battery.
Choking or strangling another person is a distinct criminal offense due to the act's extreme and highly dangerous nature.
Assault in the presence of a minor: Assaulting another person in view of a minor is a distinct criminal offense in North Carolina because witnessing such an incident can have a negative psychological impact on the child.
Stalking and cyberstalking: Following a person or using the internet to spy on their activities without their consent or knowledge is a criminal offense in North Carolina. These offenses may also relate to criminal trespass and harassment.
Sexual assault and sexual battery: Engaging in sexual abuse against a family or household member can constitute a domestic violence charge and lead to severe penalties, including lifelong sex offender registration.
Violation of a protective order: If an individual is subject to a domestic violence protective order and violates the terms of the order, they can face incarceration and other penalties.
A domestic violence case can involve several of these offenses, and the defendant will face a separate charge for each offense. This can easily equate to a severe penalty, especially for offenses involving minors.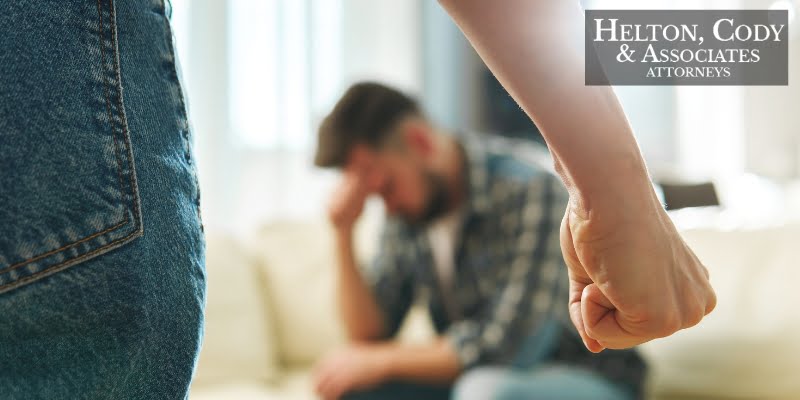 Potential Penalties for Domestic Violence Conviction
When a defendant is convicted of a domestic violence offense in North Carolina, their penalty typically reflects the usual penalty for the specific offense. For example, an individual charged with sexual assault in domestic violence court would face the penalties typically prescribed for sexual assault in the standard criminal court. However, because the offense falls within the purview of the domestic violence court, additional penalties are likely to apply.
Violent crimes in North Carolina typically carry harsh penalties, including fines, jail time, and restitution to victims. However, domestic violence offenses may also lead to a loss of child custody and visitation rights, increased child support or alimony obligations, and loss of professional licenses. The defendant will also face a severe loss of standing in their community.
It's vital to determine the best available defenses in your case. Many domestic violence cases ultimately come down to one party's word against another's. If there were no other witnesses to the incident in question, the police and prosecution tend to err on the side of protecting the alleged victim. If you are falsely accused of domestic violence and have no witnesses who can support your side of the case, it can feel as though the entire system is working against you unfairly.
What to Expect From Your Hickory Domestic Violence Defense Lawyer
When you choose Helton, Cody & Associates to represent you, we will provide the support and guidance you need to navigate your case as successfully as possible. If you did commit the offense in question, plea bargaining with the prosecution might be your best option. This process typically involves agreeing to plead guilty for reduced charges or a lighter sentence. However, prosecutors aren't willing to plea bargain in every case. If you were falsely accused, our team would help you gather all contradictory evidence we can find to support your side of the case. Depending on the nature of the offense in question, this may include eyewitness testimony, security camera recordings, social media posts from the parties involved, phone records, etc. Our firm will not only explore all these potential avenues of defense but also carefully review the police's and prosecution's handling of the case to ensure due process is followed at every phase of your proceedings.
It's understandable to feel isolated and hopeless about your situation, especially if you have been falsely accused, but the right attorney can make a tremendous impact on the outcome of your case. Contact Helton, Cody & Associates today to schedule your initial case evaluation with our team and learn how an experienced Hickory domestic violence defense lawyer can assist you in your case.