Lawyers Capable of Handling The Most Complex Divorce Cases in Hickory, NC
Ending a marriage can be one of the most challenging experiences of your life. Every marriage involves unique issues and challenges, and ultimately many married couples cannot overcome these things. When a couple decides to divorce, the process entails a multifaceted series of legal proceedings the couple must complete to obtain a divorce order. While the divorce process may seem straightforward, the reality is that it is far more complex than many people initially realize.
Having an above-average income and significant assets is no buffer from the pain and anxiety of divorce. Our firm represents clients in Catawba, Caldwell, and Burke counties, using every resource at our disposal to achieve just results in complex divorces. Our skills in property division extend to challenging assets such as 401(k)s, family-owned businesses, and unusual acquisitions. We work with forensic accountants, business valuators, and property appraisers as appropriate.
You worked a lifetime to build up this treasure. Attorney Blair E. Cody of Law Office of Lyndon R. Helton, PLLC, is an experienced divorce attorney. Our team will work to help you conserve the value of your assets while minimizing tax liabilities.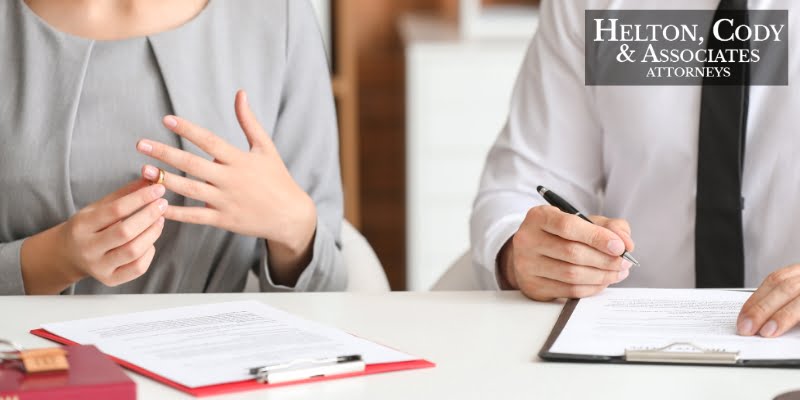 Why Do I Need a Hickory Divorce Lawyer?
You might assume that your impending divorce involves minimal issues or that you and your spouse are agreeable enough with one another that you could manage your divorce case without legal counsel. However, while it may be technically possible to resolve a divorce case without an attorney, this would be exceedingly difficult in many ways. For example, you could make unintentional court filing errors that delay your case proceedings or unintentionally agree to unfavorable terms in negotiating your divorce agreement.
Hiring an experienced Hickory divorce attorney is an investment in your future. You can approach your divorce with confidence when you have a seasoned divorce attorney representing and advising you throughout your proceedings, helping you make informed decisions about every aspect of your divorce case. As a result, you are not only more likely to achieve a successful outcome with the help of an attorney, but the whole ordeal will also be much easier to handle.
Attorneys Who Handle High Asset And Wide-Ranging Divorce Cases
Divorce is a multifaceted process, and the team at Law Office of Lyndon R. Helton, PLLC can help you address the unique challenges you face in your divorce. Unfortunately, there are no one-size-fits-all strategies for divorce, and every divorcing spouse needs personalized legal representation to navigate their case successfully. Our firm has years of experience handling:
Contested and uncontested divorce. An "uncontested" divorce is when both spouses agree on all of the terms of their divorce from the outset of dissolution proceedings. Uncontested divorces are exceedingly rare, and most divorce cases aim to move from a contested state to an uncontested one through negotiation or litigation. Regardless of the intensity or number of issues you face, our team can provide the client-focused legal representation you will need to resolve your divorce as efficiently as possible.
High-asset divorces. Couples that own substantial assets, complex investments, and high-value property often face unique challenges in their property division proceedings. Our team has years of experience handling difficult financial issues common in high-asset divorce cases, and we can apply this knowledge to your case.
Asset protection. It's possible to protect certain assets from your divorce in various ways, but it is essential to use legal methods. Our firm knows how to determine your best asset protection options as you prepare for dissolution proceedings in Hickory, NC.
Division of property, including pensions and 401(k)s. North Carolina upholds an equitable distribution rule for property division in divorce. While this law aims for fairness, it can be tough to determine the appropriate ownership division of certain assets acquired during the marriage. Law Office of Lyndon R. Helton, PLLC can assist with financial disclosure and guide our clients through challenging property division determinations.
Modifications and enforcement. Once you finalize your divorce, you may need to return to family court in the future to address recent changes in your life and implement amendments to your divorce order. Whether you need a modification to an existing family court order or must request formal enforcement of the terms of your order, we can help.
Military divorce issues. Members of the US armed forces often face unique challenges regarding divorce. Our firm has extensive experience representing US service members in complex divorce cases. In addition, we are familiar with the difficulties many divorcing military couples have in terms of benefits, child custody, and more.
Child custody disputes. Resolving child custody is likely to be the most challenging aspect of their divorce for divorcing parents. It can be incredibly disempowering for any parent to face the fact that all child custody determinations come down to the decisions of family court judges. However, North Carolina family court judges have a legal obligation to preserve the best interests of the children the court's rulings affect. Our team can help you make the most compelling case for custody to ensure your children's best interests remain protected following your divorce.
Parenting and visitation issues. Parents must adhere to the terms of their custody and visitation orders. If your child's other parent has violated the terms of a custody order, or you require any enforcement of particular aspects of a custody or visitation order, we can help you resolve these issues in the Hickory family court.
Child support and affording college. Child support agreements are ongoing financial contracts between parents to ensure children have the financial support they need for basic living expenses, including education. Our team has helped many families navigate difficult child support determinations, and we have also helped parents determine their best options for ensuring their kids can afford college tuition.
Alimony/spousal support/spousal maintenance. Some divorces end with ongoing spousal support determinations between the divorced spouses, and one may need to pay alimony to the other. The amount paid depends on the difference in income between the spouses, and the time payments must continue hinges on the length the marriage lasted.
Mediated resolutions of divorce and other family disputes. You do not need to settle your divorce in litigation if you and your spouse are both open to the idea of private alternative dispute resolution. Taking advantage of mediation and other alternative dispute resolution methods can save you a substantial amount of time and money while allowing you to have more control over the outcome of your divorce.
Our attorneys are intentional, and they understand that the way these issues are resolved will shape the life you will live from now on. For this reason, we put in long hours to achieve the best result for you.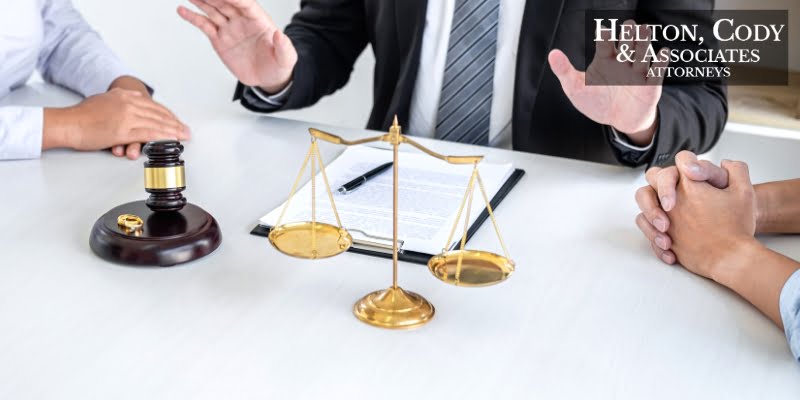 What to Expect in a North Carolina Divorce
Every marriage is different; therefore, every divorce case will unfold differently and include unique issues. You may have more options for resolving this situation than you initially realize, and a good Hickory divorce lawyer can help you explore all of these options. However, a few key factors are present in every divorce case that all couples in these situations must address. You and your soon-to-be ex-spouse must resolve property division, which can entail a long-term alimony agreement. If you have children, you must be prepared for a difficult child custody determination that will include a child support agreement.
Divorce begins once a couple decides to end their marriage or once one spouse decides they no longer wish to be married. The formal divorce process starts once a divorce petition is filed with the family court. It does not matter which spouse files for divorce. Some people mistakenly believe that being the one to file the divorce petition offers some legal advantage in divorce proceedings, but this isn't true.
North Carolina is a "no-fault" divorce state, meaning it is unnecessary to cite a specific cause of fault for a divorce. Most couples who file for divorce in North Carolina do so for "irreconcilable differences." This means the marriage has broken down beyond any hope of reconciliation and that divorce suits both spouses' best interests.
While you do not need to list a specific fault or reason for divorce, North Carolina does impose a mandatory one-year and one-day waiting period, during which you must be separated from your spouse. In addition, you and your spouse must be living separately, and at least one of you must intend for the separation to be permanent. Once you complete this one-year and one-day separation, you can file your divorce petition.
What Is Alternative Dispute Resolution?
When most people think of divorce, they imagine the process unfolding in a courtroom under the supervision of a judge. While litigation is a viable option for ending a marriage, the process is long, tedious, and expensive for both spouses. In civil law, parties involved in civil disputes often resolve these matters through a private settlement negotiation. An alternative dispute resolution is a similar approach to divorce. When divorcing spouses agree to alternative dispute resolution, they can potentially save money on legal fees, complete the divorce process much faster than litigation would allow, and have more influence over the outcome of their divorce.
If you settle your divorce in the courtroom, the judge has the final say on every aspect of your divorce case. Even if you think you have compiled a compelling case to secure the terms you prefer, the judge may not see things the same way, and they will lack a firm understanding of the unique personal dynamics in play between you, your spouse, and the rest of your family. Exploring alternative dispute resolution can allow you and your spouse to negotiate your divorce terms privately. While you cannot settle all divorce-related issues privately, mediation and other forms of alternative dispute resolution can allow for a more streamlined divorce process and more agreeable results.
High-Quality Divorce Representation
Law Office of Lyndon R. Helton, PLLC has years of experience providing comprehensive divorce representation to clients in the Hickory, NC, area. We understand the stress and anxiety that divorce cases can easily generate for couples facing various unique personal issues. It is not always easy to remain focused on practical matters due to the inherently emotional nature of a divorce case.
We take time to learn as much as possible about every client we represent so we can provide genuinely client-focused legal counsel for divorce proceedings. When finances and your relationship with your children are at stake, you want the best. For skilled divorce representation, contact Law Office of Lyndon R. Helton, PLLC, in Hickory by calling 828-328-9966, or write us using this online form.