Valdese Family Law Lawyer
Dealing with a family case in Valdese, NC is extremely challenging, both emotionally and legally. At Helton, Cody & Associates, PLLC, we understand just how sensitive family law situations are. We bring our skills and experience to each case we handle, along with a compassionate approach, as we understand the emotional turmoil many clients are experiencing in these kinds of situations. Family law covers a broad range of issues but generally centers around divorce and child custody issues. We know how important these things are, and we can help stand up for you and your Valdese family law case.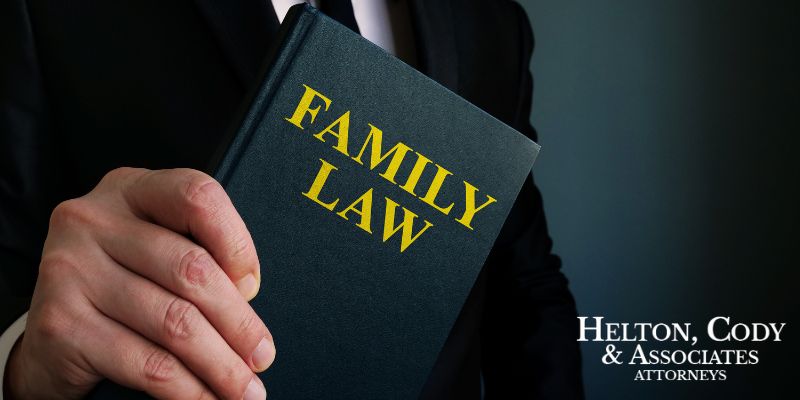 North Carolina Divorce
Divorce in North Carolina can be either no-fault or fault. While generally, no-fault cases can be quicker and less costly, there are times when arguing for fault may be more appropriate. Typically, this is done to gain an advantage with regard to child custody, alimony, or marital property division. However, you must prove that the other spouse did something wrong to file for a fault divorce. Even if grounds for fault are proven, there is nothing legally requiring that the innocent party be awarded a greater share of child custody, marital property, or any other matters in question for the proceedings.
In some circumstances, what are known as divorces from bed and board, fault grounds can be used to argue for court-ordered separation until an absolute divorce is finalized. In these cases, the fault may have a significant impact on things like marital property. The grounds for a divorce from bed and board are:
Abandonment
Malicious removal from the home
Treating the other spouse in a cruel and potentially dangerous manner
Making the other spouse's life intolerable through humiliation
Substance abuse
Adultery
Our lawyers can help you understand the filing that may be appropriate for your particular case.
In North Carolina, one year of physical separation is required before a divorce can be filed. If the married couple moves back in together temporarily, the clock is restarted, but this does not mean that occasional marital relations trigger a restart. Our lawyer can help you understand how this law may affect your particular circumstance.
Custody Rights
In North Carolina, the primary guiding principle in all custody rulings is the child's interests. This means that while a judge may consider a variety of factors in ordering a ruling, they ultimately must settle on what they believe is optimal for the child's welfare.
There are four terms that describe custody in North Carolina. They are:
Sole – When only one parent has custody, this is sole custody.
Joint – Joint custody is where both parents share custody.
Physical – Decisions about where the child primarily physically resides are described by physical custody.
Legal – Legal custody covers decision-making regarding the child's upbringing.
These terms are combined to describe a situation. For instance, a parent with sole physical custody will have the children living with them. However, even if one parent has primary physical custody, the other parent may share joint legal custody of the child.
Generally, it is preferred that the parents arrange a custody agreement between each other. If what they submit to the court is determined to be in the child's interests, it will be approved. The court may make alterations for the sake of the child's welfare. However, the court is not to give preference to either the mother or the father on the basis of sex. In making a custody decision, the court will consider things like:
Parents' ability to meet the child's needs
A child's need for stability and continuity
The child's relationship with each parent
The child's preferences
Child custody can be one of the most difficult parts of family law to address. We can help you attempt to work out an agreement with the child's other parent or, if necessary, help you make your case in court.
Parental Visitation
Just because a parent is granted physical custody by the judge does not mean that the other parent will not spend time with the child. A judge will often set a schedule of visitation rights for the other parent. The visitation may be supervised or unsupervised, depending on what the judge deems right for the child.
Child Support
In North Carolina, child support is determined based on the needs of the child and designed with the idea that both parents are obligated to contribute to the financial needs of the child. A schedule of basic support is calculated based on things like:
Number of children
Time spent with the child
Both parents' incomes
Health care
Children from other relationships
Any other extraordinary expenses
In determining how the child support will be apportioned and what payment should be made, the court will consider a variety of financial factors, including:
Earnings
Conditions
Standard of Living
Estates
Homemaker Contributions
Child Care Contributions
Other Facts Considered Relevant
The child support process is complex, and you can benefit from having someone experienced to help guide you through the process. We can help you seek fair treatment in the area of child support.
Modifications
Modifications are possible concerning things like child support and alimony. However, a change of circumstance must be shown, and in the case of child support, the change of circumstance must be shown to have a link to the well-being of the child. For a child custody modification, a change of circumstance may include:
A change in financial circumstances
Remarriage of a parent
Testimony from the child
Testimony from the parent
A parent moving
A parent moving in with another person
School performance or absences
Similarly, alimony changes require evidence of a change in circumstances. If the alimony recipient remarries or moves in with a romantic partner, the court will terminate the alimony.
If you need to modify an agreement, it's important to follow the proper procedure and file all proper forms. To give yourself a good chance of your request being approved, we can make sure you have a strong claim and file it appropriately.
Domestic Violence and Abuse
In North Carolina, there is no crime that goes by the title of 'domestic abuse.' The crimes that may be associated with domestic abuse will be charged under that standard criminal statute. However, there are a few laws targeted at protecting victims of domestic abuse. Among these is something called a domestic violence protection order (DVPO), also known as a restraining order or 50B. We can help you file for a DVPO if needed. Violation of this order can lead to immediate arrest. Under a DVPO, the defendant is required to:
Move out of the accuser's residence
Make no contact with spouse, children, or any members of the household
Pay spousal support and child support if applicable
Unfortunately, sometimes, false accusations of domestic violence can happen. If that's your case, it's important to be very careful to comply with any court orders and make your case through the proper legal channels. If you find yourself in that situation, you need solid legal counsel, and we can provide that.
Family Law FAQs
Q: What Can a Family Lawyer Help Me With in North Carolina?
A: A family lawyer can help you with divorce cases, including helping you through the process from start to finish, as well as with the process of modification to the agreement after, if needed. A family lawyer can also help with child custody and child support. Family lawyers even help in cases of domestic violence and abuse, particularly in issues related to domestic violence protection orders.
Q: How Do I Get Full Custody in North Carolina?
A: North Carolina law requires custody decisions to be determined based on what's in the interests of the child. They will likely only take custody entirely away from one parent if that parent has a particular issue, such as:
A proven inability to care for the child
Conviction of a violent crime against a child
Abandonment of six months or more
Neglect or abuse of the child
One year of missed court-ordered child support without justification
Q: How Long Does a Divorce Take in North Carolina?
A: The court process itself must take at least 30 days but could be several weeks longer. However, the legal process cannot begin until the married couple has lived physically separated for a year and one day.
Q: What Are the Grounds for Emergency Custody in North Carolina?
A: There are three reasons for which a court might award emergency custody in North Carolina. They are:
Risk of immediate physical harm to the child
Substantial risk of sexual abuse
Potential abduction or removal from North Carolina for the purposes of evading the court process
Typically, to file for emergency custody, the child must have lived in North Carolina since birth if they are under six months old or for at least six months if older. However, if the danger to the child is clear, a court may exercise emergency jurisdiction and hear the case even if the residency requirement is not met.
Family Law Cases Can Be Difficult, But We Can Help
Family law can be some of the most difficult and contentious issues out there. Particularly when children are involved, emotions tend to run high. When you're faced with a family law situation, you want someone in your corner who can both help you make your case and ensure you have your options clearly explained to you. You need a level-headed and experienced attorney on your side. At Helton, Cody & Associates, PLLC, we are ready to be the help you're seeking in Burke County, Catawba County, or Caldwell County. Contact us today, and let us help you figure out your next steps.