Morganton Domestic Violence Attorney
The term "domestic violence" refers to any type of violence, neglect, or abuse of any kind that occurs within a family or household. Each state enforces different domestic violence laws, outlining various possible offenses and suggested penalties for each. For example, North Carolina enforces detailed and very strict domestic violence laws, upholding definitions for very specific offenses that most other states do not recognize. For example, a specific law against "assault of a woman" can apply when a male engages in domestic violence against a female. There are also specific laws pertaining to domestic violence committed in view of a child, violations of protective orders, and more.
Legal Representation for Morganton Domestic Violence Cases
If you have been affected by domestic violence, it is vital to exercise your rights to the fullest extent. An experienced Morganton domestic violence attorney is the ideal asset to have on your side when you must hold an abuser accountable for the damage they caused. Additionally, false accusations of domestic violence are relatively common throughout the United States, and those falsely accused of such behavior need defense representation they can trust.
The team at Helton, Cody & Associates, PLLC, offers years of professional experience with all areas of North Carolina civil law. Our firm can provide comprehensive personal injury representation in Morganton and provide criminal defense representation to those facing charges of domestic violence. We can also help a victim secure the legal protection they need and guide them through all the difficult proceedings they face in their efforts to resolve their domestic violence case.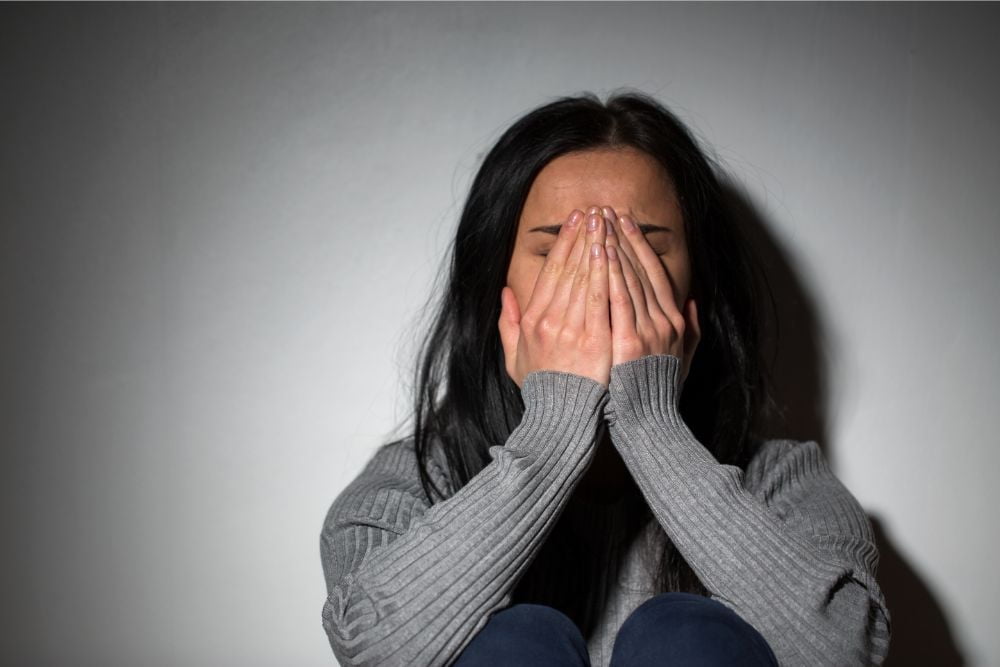 Examples of a Domestic Violence Victim
"Domestic violence" is a relatively broad legal term that applies to any type of violence or abuse within a family or household. The state acknowledges that domestic violence can occur between current and former spouses, roommates, extended family members, and between parents and children. It is not necessary for the parties involved to be related to one another, nor is it a requirement that they live together for domestic violence to apply to their situation.
A few of the most commonly reported types of domestic violence are child abuse, neglect of a child, spousal battery, and sexual assault. While most crimes considered to fall within the purview of domestic violence mirror standard offenses under state law, the penalties assigned for those that fall under the domestic violence category are more serious. For example, a defendant convicted of assault and battery could face a heavy fine, jail time, and restitution to the victim for their damages. In addition, if the offense qualified as domestic battery, their penalties could escalate significantly, and they would also face the consequences in family court.
Addressing Domestic Violence
Any defendant convicted of domestic violence can face a host of penalties like fines and incarceration. However, they will also face additional consequences based on the nature and severity of their actions. For example, they could lose any child custody rights or visitation rights they had, and they could be bound by a protective order. In addition, their conviction record will make it harder for them to find work, and their current career could be over due to losing their professional licenses. The penalties for domestic violence conviction can easily exceed those assigned by the court.
If you or a loved one has suffered domestic violence of any kind in the Morganton area, you need to have a reliable attorney assisting you with your legal proceedings that follow the incident. Your attorney can help you secure a protective order and prepare you for any courtroom proceedings in which you must participate. Additionally, when you have our firm represent you, we can address the full scope of legal proceedings likely to follow your experience. For example, your domestic violence incident may generate a civil suit against your abuser, a family court case aimed at removing their custody rights, and a criminal case filed by the state. Our firm has substantial experience in all three of these areas of law.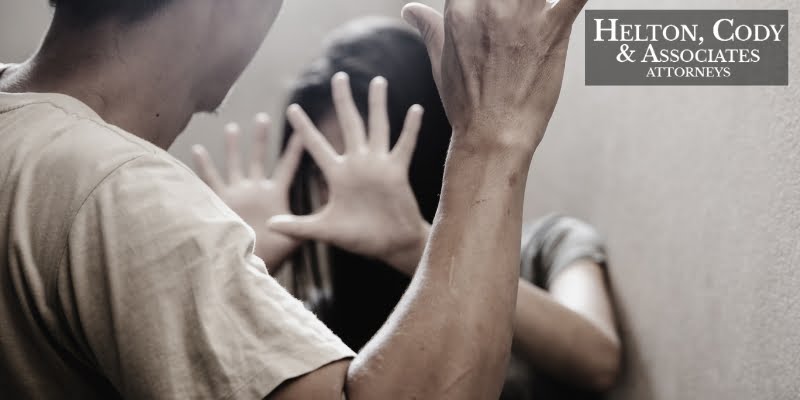 What to Expect From Morganton Domestic Violence Attorneys
There may not be any strict legal requirement for you to hire legal representation after experiencing domestic violence, but the right attorney can offer invaluable benefits as you work toward overcoming this experience. When the attorneys at Helton, Cody & Associates, PLLC, handle your domestic violence case, we will carefully examine the details of how the incident happened and who bears liability. Your case could require participation as a witness in a criminal case filed by the state, and we can provide helpful advice through this as well.
If you are accused of domestic violence, the team at Helton, Cody & Associates, PLLC, has significant professional experience with criminal defense. We know the tactics prosecutors in the Morganton area typically employ in their efforts to secure convictions. Our team will help you understand your best options for defense so you can have the best chance of avoiding unjust penalties for the offense in question.
Ultimately, domestic violence is a pervasive problem in the United States, and thousands of people across the country endure all types of domestic violence every day. When you or a loved one has been abused, a Morganton personal injury attorney can help you recover your damages. The team at Helton, Cody & Associates, PLLC, offers the unique advantage of our diverse professional background and the wide range of options we can offer to aid our clients' cases:
Family court. When you have suffered domestic violence of any kind, you will need to ensure the abuser does not harm you or your loved ones any further. We have years of experience with various types of family court cases, from adoptions to divorces and difficult child custody determinations.
Personal injury. When you have sustained losses from domestic violence, the party who hurt you is liable for your damages. Your claimable losses are likely to include your medical expenses, lost income, and the pain and suffering they caused. Our team has significant experience with complex personal injury cases, and we can apply this experience to your case.
Criminal court. If you are charged with domestic violence in Morganton, we can be your defense counsel, and if you must participate in criminal court proceedings as a witness against your accuser, we can provide your defense representation.
Regardless of what type of domestic violence you experience and the subsequent legal effects the situation will have on your life, reliable legal counsel is invaluable for any domestic violence case. If you are bracing for difficult proceedings after experiencing domestic violence of any kind or after being falsely accused, we can help. The sooner you have an attorney working on your case, the more likely you are to reach a favorable conclusion to the proceedings ahead.
Domestic Violence Lawyer FAQs
Q: What Should I Do If I've Been Falsely Accused of Domestic Violence?
A: Unfortunately, false accusations of domestic abuse are relatively common, and a case could reduce to little more than the accuser's word against the word of the accused. If you have been falsely accused of domestic violence of any kind, this can be incredibly distressing, but an experienced criminal defense attorney can help you clear your name and avoid unjust penalties.
Q: How Do I Prove Self-Defense?
A: It is relatively common for aggressors who initiate domestic altercations to accuse their victims of provoking these incidents. If you acted in self-defense and the person who attacked you has accused you of domestic violence, it is vital to take full advantage of your right to legal counsel. A defense attorney can help you prove you suffered defensive wounds with the help of a medical expert, and it is also possible for other evidence to come into play that you may have overlooked on your own.
Q: Will Domestic Violence Lead to Jail Time?
A: North Carolina enforces several laws pertaining to domestic violence, outlining the various forms of domestic violence a person can suffer and assigning various penalties for each offense. Jail time is likely for anyone convicted of any type of domestic violence. At the misdemeanor level, the defendant faces incarceration in county jail. If they commit felony domestic violence, they will go to state prison.
Q: Do I Really Need a Morganton Domestic Violence Attorney?
A: If you have suffered domestic violence of any kind, you could face a range of complex legal proceedings in the criminal, civil, and family court systems of Morganton, North Carolina. Having legal counsel you can trust ensures you can secure the protection you and your loved ones need and that your abuser will be held to account for their actions. Alternatively, if you need to defend yourself against allegations of domestic violence, defense representation will be crucial for navigating this difficult case.
Ultimately, domestic violence continues to be a serious problem for many people throughout the United States each year. Unfortunately, many victims are unaware of the legal options available that can protect them, and those falsely accused of domestic violence are often left in despair, feeling as though the entire legal system is pitted against them. Whatever your case may entail, The attorneys at Helton, Cody & Associates, PLLC, are ready to provide the comprehensive legal support you need to approach your case with confidence and peace of mind. Contact us today and schedule your free consultation with a Morganton domestic violence attorney.