Morganton Divorce Attorney
The divorce rate across the United States has remained relatively high for many years, and marriages break down for countless reasons. If you believe your marriage has deteriorated beyond any hope of repair, or if something acutely damaging has occurred between you and your spouse to cause the breakdown of your marriage, divorce can be a scary and potentially life-changing experience. Ultimately, accepting the end of your marriage can be one of the most significant moments of your life, and you will need legal counsel you can trust to guide you through the difficult proceedings ahead of you.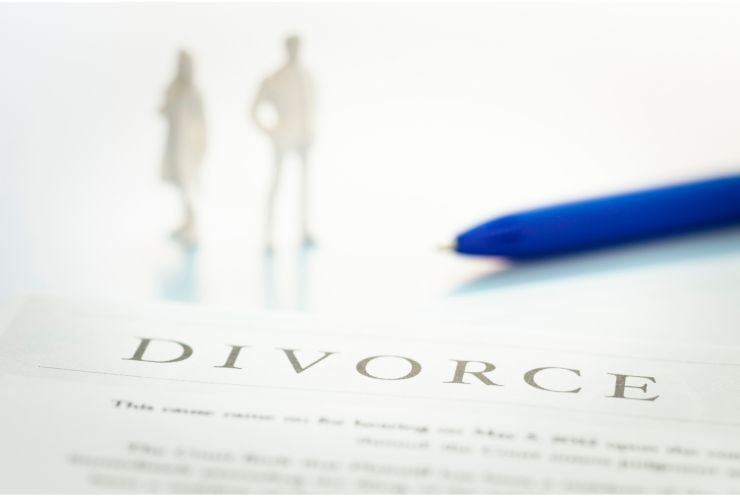 Legal Counsel for Morganton, NC, Divorce Cases
The divorce laws of North Carolina are relatively straightforward, but the average person will still need reliable legal counsel to reach favorable results in their divorce. While there may not be any strict requirement to hire legal representation for your divorce, doing so can pay off tremendously when you have the peace of mind of knowing an experienced family law attorney is handling your divorce.
The attorneys at Helton, Cody & Associates, PLLC, know the emotional stress and financial uncertainty you face as your divorce begins to unfold, and our team can provide the comprehensive and responsive legal counsel you need to approach this difficult situation with confidence and peace of mind. Our firm has guided many past clients through their divorces, and we're often able to reach much better results than our clients initially expected.
Preparing for Divorce in Morganton
Divorce is a multifaceted process that often requires the spouses to resolve multiple important issues, such as:
Child custody. If you and your spouse have children together, this is likely to be the most contentious and emotionally challenging facet of your divorce. The court has a legal duty to ensure any custody determination ordered by the court suits the best interests of the children affected by the order. Your Morganton divorce attorney can help you make the strongest possible case for custody.
Child support. When one parent assumes more custody than the other, the noncustodial parent is likely to owe child support payments each month. Along with your custody determination, the final terms of your child support order rest in the hands of the family court judge overseeing your divorce.
Property division. North Carolina uses the equitable distribution law for dividing property in a divorce. This means divorcing spouses must divide their marital assets and debts in the fairest possible manner, but this does not necessarily mean an even 50/50 split of everything. Anything acquired by the spouses during the marriage, income earned by both spouses during their marriage, and jointly owned property and debts are all marital property subject to division in divorce.
Spousal support. When one spouse is entirely dependent on the other's income and/or cannot earn a living due to medical reasons, spousal support may come into play to ensure they can maintain an acceptable standard of living after their divorce.
Property division and the other financial aspects of divorce require financial disclosure from both spouses. You must submit complete and accurate financial records, assert any separate property ownership rights you intend to claim and be prepared to address any discrepancies that arise between you and your spouse's respective disclosure statements. It's crucial to be honest and accurate with this aspect of your divorce; attempting to hide assets or knowingly withholding information you are legally required to disclose can lead to severe penalties, including contempt of court and even further criminal charges in extreme cases.
It's easy to feel overwhelmed by the number of issues you must resolve in your divorce while also struggling with the emotional weight of the situation. However, once you have made the decision to end your marriage or your spouse has filed for divorce, the best thing you can do to prepare for your proceedings is to hire an experienced Morganton divorce attorney to represent you.
Your attorney can assist you with the preliminary stages of your divorce. Ideally, it's best to secure legal counsel before a divorce petition is filed. However, if you were surprised by your spouse's recent filing or have already started the formal process without an attorney, it is not too late to secure the services of an experienced Morganton divorce attorney.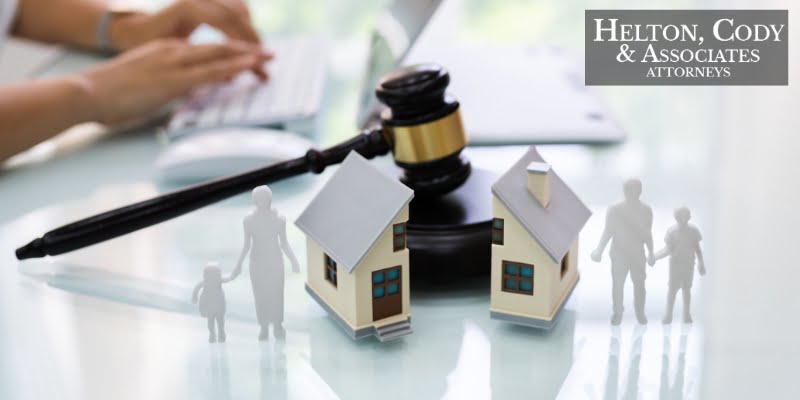 Resolving Your Divorce in Morganton
Divorce can be emotionally taxing, incredibly expensive, and impose long-term challenges on you and your family for the foreseeable future. When most people imagine divorcing, they think of tense courtroom exchanges and protracted administrative proceedings. The reality is that a divorcing couple can probably resolve their divorce much faster than they think if they are willing to compromise with one another. Alternative dispute resolution, like mediation, can potentially enable you to have more influence over the final terms of your divorce order.
Alternative dispute resolution provides you and your spouse with a chance to negotiate terms to your divorce before going to court and leaving the final outcome in the hands of a judge. During mediation, the divorcing spouses meet privately with their respective attorneys and a mediator who helps them draft a divorce order. The couple then negotiates terms for each aspect of their divorce item by item until they have a mutually agreeable divorce order.
One restriction with alternative dispute resolution is that you cannot resolve any issues pertaining to child custody or child support in this manner; these are issues that a family court judge must settle, and they must evaluate numerous factors to do so. You and your spouse could draft a proposal for the time of allocation of parental rights you both hope to see, but a judge will need to review and approve it, and they are likely to require some changes.
Ultimately, your impending divorce is likely to be more challenging than you may expect, but you can have a much easier time managing your divorce with the right legal team behind you. The attorneys at Helton, Cody & Associates, PLLC, have the experience to know that every divorce is unique, and every divorcing spouse has different needs and concerns as their case unfolds. Therefore, whatever your case may involve, our team can provide the compassionate and individualized counsel you need to approach your divorce with confidence and peace of mind.
FAQs About Morganton Divorce Law
Do I Really Need Divorce Lawyers in Morganton?
There may not be any legal requirement to hire an attorney for your impending divorce, but legal counsel you can trust is an invaluable asset no matter what your divorce may entail. Your attorney can assist you in meeting all procedural requirements of your case and significantly improve the final outcome you reach in your divorce. In addition, their counsel and support will be invaluable for navigating the complex issues your divorce case is likely to involve.
Does It Matter Who Files for Divorce First?
A pervasive myth about filing for divorce in the United States is that whoever files first has an inherent advantage of appearing as the victim in the divorce, meaning they are more likely to secure a favorable outcome than the other spouse. North Carolina divorce law does not require you to cite a specific fault or cause to file for divorce, and there is no legal advantage to being the first to file.
How Soon Should I Speak With a Morganton Divorce Attorney?
Divorce informally begins once a couple has decided to end their marriage or when one spouse no longer wants to remain married. The formal legal process of dissolution begins once a divorce petition is filed. If you are able to do so, some preliminary discussions with your spouse about your respective expectations are a good idea to establish a baseline for the negotiations to follow but don't think you can reach any firm conclusions at this point. Once you are certain you are ending your marriage, speak with a Morganton divorce attorney before taking any formal steps in your divorce.
Can I Divorce My Spouse for Illegal or Abusive Behavior?
No one should tolerate abuse of any kind, and if you have experienced domestic violence at the hands of your spouse, you must call the police immediately and consult an attorney to protect yourself from further harm and initiate divorce proceedings. If a spouse has committed domestic violence, child abuse, or any serious criminal behavior, they could face severe criminal penalties for these actions, and the family court must consider these variables in a subsequent divorce case.
How Long Will My Divorce Take in Morganton?
Depending on how you and your spouse decide to handle your divorce, you could potentially resolve the case relatively quickly. However, when divorcing spouses are entirely unwilling to compromise, they may need to resolve their case through the family court. Ultimately, the time required to complete divorce hinges on many individual factors. For an estimate of your divorce's most likely timeline, consult your Morganton divorce attorney.
The attorneys at Helton, Cody & Associates, PLLC, have helped many past clients through complex and emotionally charged divorces, and we know the emotional toll your dissolution proceedings are likely to take on you and your family. Legal counsel you can trust is an invaluable asset when facing dissolution proceedings, so contact us today and schedule your consultation with a compassionate Morganton divorce attorney.