Morganton Criminal Defense Attorney
Experiencing an arrest for any criminal offense can be a life-changing experience for anyone. Regardless of the charges you face, it's understandable to feel isolated as soon as you are placed under arrest. Your situation is not hopeless, however, even if you did break the law. You have the right to criminal defense representation regardless of your ability to pay for it. The court can provide a public defender at no charge if necessary. However, investing in the representation of an experienced Morganton criminal defense attorney can ensure much better results for your case and more personalized attention throughout your proceedings.
The team at Helton, Cody & Associates has a diverse range of professional legal experience in North Carolina, and we have successfully represented many past clients in complex criminal defense cases. No matter what charges have been filed, you can expect responsive and compassionate defense counsel from our team as soon as you secure our representation.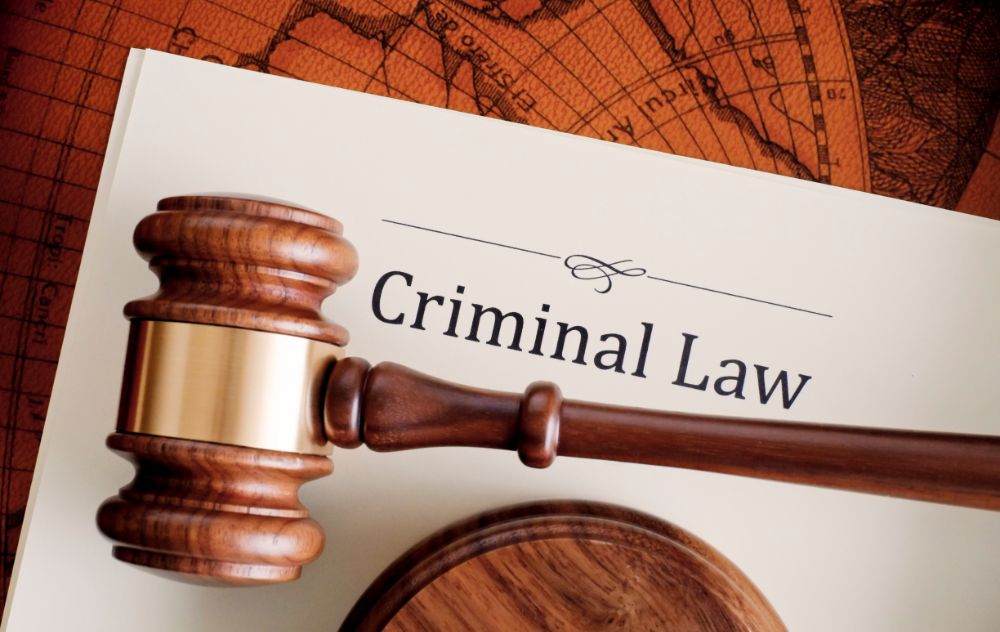 Why You Need Defense Counsel
Every American citizen has the right to legal counsel when they are charged with a crime, and the criminal justice system of the United States hinges on the concept of "innocent until proven guilty." Additionally, proving a defendant's guilt beyond a reasonable doubt is the burden of the state, specifically the prosecutor filing the charges. It is your defense attorney's job to prevent the prosecution from meeting their burden of proof, and they may accomplish this in various ways.
You could have more defenses available to you than you initially expected. Arresting officers must closely follow strict rules for handling arrest and booking in North Carolina. They must also respect a suspect's civil and Constitutional rights at all times. Any failures of due process or other mishandling of a criminal case by the police or by prosecutors could be enough to have a criminal case dismissed on procedural grounds.
If you were wrongfully accused of a crime that you did not commit, you will need your attorney's help to prove your innocence. If you did break the law, your attorney should shift their focus to mitigating the penalties you face and/or dismantling the prosecution's case on procedural grounds or by highlighting problems with the evidence they have presented. Ultimately, any criminal case could potentially go many different ways, and it's best to have defense counsel you can trust who is ready to address the unique variables of your case.
Types of Criminal Cases We Accept
When you need a Morganton criminal defense attorney, it's crucial to choose one with experience handling cases like yours. Helton, Cody & Associates routinely defend clients facing charges such as:
Driving While Intoxicated (DWI). North Carolina prosecutes DWI offenses harshly and imposes severe penalties for repeat offenses. We can help a driver disprove a false allegation of DWI or, at the very least, help them mitigate the penalties they face when guilty.
Drug crimes. Drug-related offenses are some of the most commonly prosecuted criminal cases in North Carolina. Penalties for convictions hinge on the amount and type of drug in question and the defendant's intentions for it. For example, possession with intent to sell is more serious than simple possession for personal consumption.
Property crime. Theft and other property-related crimes can potentially be misdemeanor or felony offenses depending on the value of property stolen or destroyed. The defendant will also likely owe restitution to the victim if the stolen or damaged property cannot be returned or repaired.
Violent crimes. Assault and other violent offenses can easily qualify as felonies when they result in serious harm to victims. We can potentially help a wrongfully charged client assert self-defense or otherwise prove they did not commit the violent offense in question.
Regardless of the type of charges you face, you are best prepared to meet the unique challenges of your case when you have an experienced Morganton criminal defense attorney assisting you. After an arrest for any crime in Morganton, exercise your right to remain silent until you can speak with a defense attorney you can trust.
FAQs About Morganton Criminal Law
Is it Worth Hiring a Morganton Criminal Defense Attorney?
Most public defenders are capable attorneys but must handle multiple cases at a time. A private defense attorney can offer more individual attention to your case. If you are concerned about the cost of hiring private defense counsel, it's vital to remember that the right attorney can make a tremendous difference in the outcome of your criminal case.
What Does a Morganton Criminal Defense Lawyer Do?
In any criminal case, the prosecutor has the burden of proving the defendant is guilty of the charges in question beyond a reasonable doubt. The jury overseeing the case must also find the defendant guilty by unanimous verdict. It is your defense lawyer's job to prevent this from happening. They could accomplish this in various ways, from attacking the prosecution's evidence and witness credibility to presenting exculpatory evidence and an alibi for their client. Your attorney can advise you of the best defenses available in your case.
How Can I Avoid Going to Jail?
Of all the penalties a person can face for conviction, jail time is the most common concern among those in this challenging situation. It's possible to avoid incarceration if you are facing a first non-violent offense, if you qualify for alternative sentencing due to a disability, substance abuse disorder, or mental health condition, or if the prosecution fails to present compelling enough evidence to secure a conviction. Some prosecutors may extend plea deals to defendants when they have the evidence they need for conviction, and your attorney can advise whether a plea deal would be the best option for you.
How Do I Find the Right Defense Attorney for My Case?
A defense lawyer's primary responsibility is to advocate for and defend the rights of their client, and it is important to find an attorney with experience handling cases like yours. When you choose Helton, Cody & Associates to represent you, our team has extensive professional experience representing clients in all manner of difficult criminal cases.
Time is a critical concern after any arrest. It's best to connect with an attorney you can trust as soon as possible so they can begin working on your defense. Contact Helton, Cody & Associates today if you or a loved one face criminal charges in Morganton, NC, to schedule a consultation with our firm.