Morganton Child Custody Attorney
Thousands of families pass through the family court system each year. Some families must resolve divorces, while others face more complex cases. Child custody disputes are some of the most commonly filed cases in the Morganton family court, and the outcome of any such case will influence the lives of those involved in various ways.
Legal Representation for Morganton Child Custody Disputes
It can be incredibly difficult for any parent to approach a child custody determination, especially if they do not have reliable legal counsel to turn to for advice and guidance. The emotional aspects of a child custody dispute can make it very difficult for any parent to make logical and practical decisions, and tempers between co-parents fighting for custody can flare very easily. The attorneys at Law Office of Lyndon R. Helton, PLLC, have significant experience in North Carolina family law, and we know how to guide our clients through challenging custody disputes.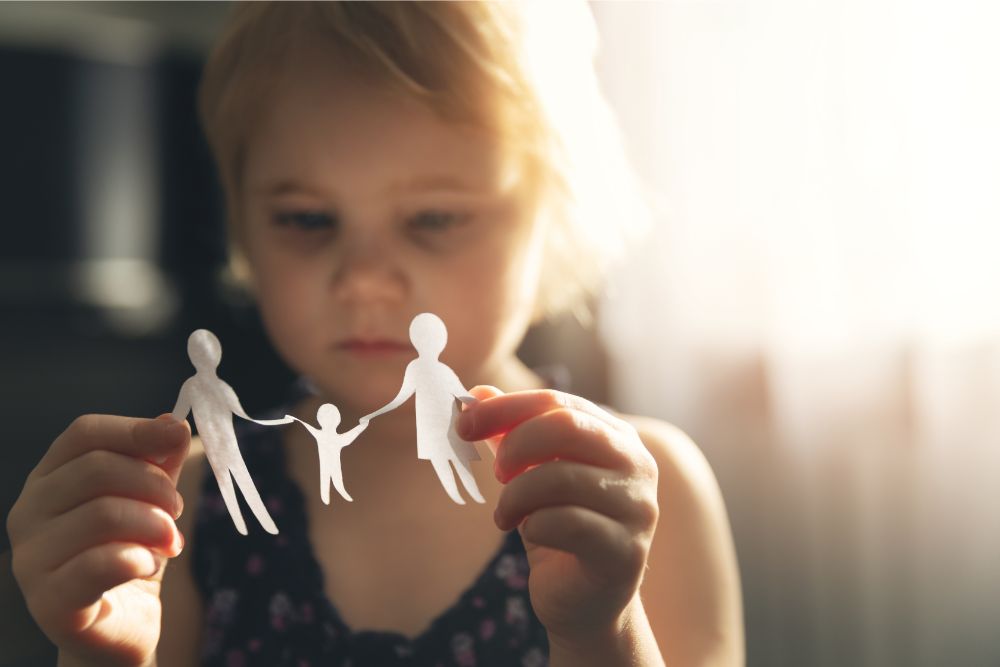 Benefits of Legal Representation in Your Child Custody Case
The child custody cases that unfold in the Morganton family court system each year may pertain to larger divorce cases with married parents or standalone issues between unwed parents who no longer wish to raise their children as a couple. Whatever your situation may entail, the right attorney can make a positive impact on the outcome you reach and allow you to approach this incredibly challenging type of case with confidence and peace of mind.
It can be very disempowering for any parent to learn that the final say in their custody case rests in the hands of a judge. However, when you file a custody case, or if you file for divorce and you and your spouse have children, the judge who oversees your case must evaluate all relevant facts and evidence and conduct a thorough review of many factors to determine what sort of custody arrangement would benefit the parent's children the most.
When you have an experienced Morganton child custody attorney representing your case, you can rely on them to provide the answers you need to your biggest legal questions, and they can also clarify legal statutes and address unique variables in your case to help you approach the situation with confidence and peace of mind. Whatever your case may entail, and no matter what type of custody rights you are seeking, you have the best chance of success with your case when you have an experienced Morganton child custody lawyer advising you.
Understanding North Carolina Child Custody Cases
In every child custody dispute, two forms of custody must be assigned by the judge overseeing the case. First is legal custody, or the ability to make important decisions for a child. As long as both parents are proven fit, it is likely that both will secure some measure of legal custody. The second is physical custody, which pertains to the child's residency. If one parent has a more flexible schedule than the other, they are more likely to secure a larger share of physical custody. Most judges in the state prefer joint custody arrangements that provide as much time with each parent as possible.
Some parents are able to negotiate their preferred custody terms with one another, and they can submit their proposed parenting plan to a family court judge for their consideration and approval. However, there is never a guarantee the judge will approve such a proposal as is. Whether you are divorcing and your custody determination is part of a larger case or you are facing a standalone custody case, you must be prepared for a determination that may not entirely align with your specific preferences. Parents in contested custody cases are best served by being willing to compromise. Your Morganton child custody attorney can help you understand the finer points of your case and help you approach your proceedings with a firmer understanding.
To make their decision, the judge handling your child custody dispute must carefully evaluate numerous factors, including:
Each parent's overall fitness to handle parental responsibilities.
Each parent's criminal record. If a parent has a record of domestic violence or child abuse of any kind, they are unlikely to secure any substantial custody rights.
The specific needs of the child, such as their medical condition, any disabilities they may have, and their everyday schedule.
Each parent's living arrangements. A judge will only grant physical custody to a parent if they have a safe place for their child.
The medical status of each parent. If a parent has a substance abuse disorder, mental health condition, or physical disability, the judge must consider such factors in assessing their fitness for custody.
The preferences of the child. When the child in a custody dispute is old enough to convey their preferences to the judge, the judge will very likely want to hear from them and will weigh what they have to say in assessing the child's bond with each of their parents.
Child custody determinations can be difficult but having a Morganton child custody attorney advising you will make the process much easier to bear. Additionally, your legal team can assist you if you need to petition for changes to your custody order later or if your co-parent violates the custody order in any way.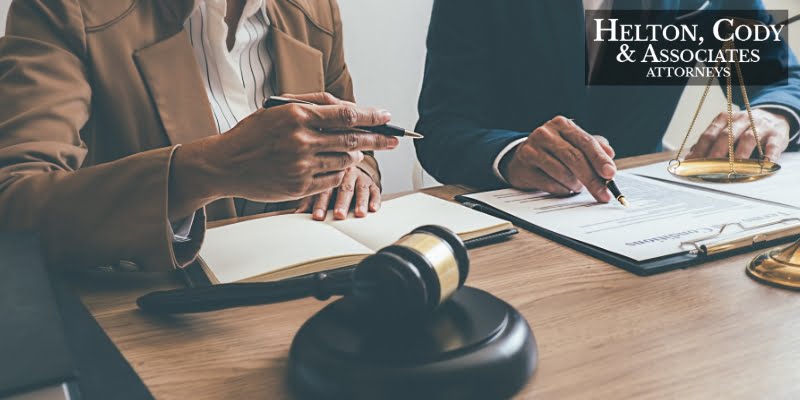 Resolving Custody Order Violations and Making Changes to Your Custody Terms
Once a judge has finalized a child custody order, the order will contain the terms and conditions for both parents. The custody order will outline legal custody rights, physical custody terms, and the parents' allocation of parenting time. It is crucial for both parents to abide by the terms of this order to the letter. Any willful violation of a child custody order in North Carolina carries severe penalties, including criminal prosecution in some cases.
When a parent repeatedly violates their child custody order, commits an egregious violation of the order, or is convicted of a felony, it is very likely that they will lose any custody or visitation rights they previously held. Therefore, if you believe your child's other parent willfully broke the terms of your custody order, you need a Morganton child custody attorney to assist you in resolving the issue.
A parent found in violation of their custody order could easily face a host of penalties. The court may assign a fine and require the defendant to repay the plaintiff for the cost of filing the action. In addition, direct and intentional violations of a family court order can lead to contempt proceedings against the at-fault party. In extreme cases, such as those involving neglect or abuse, the parent in violation may have their parental rights involuntarily and irrevocably terminated.
A child custody order may also need to evolve over time, and the modification process is ideal for securing the changes you need in your child custody case. If you must file a petition for modification, your attorney can help you prepare a compelling argument that clearly explains the changes you are seeking and your reasoning for seeking them. When you have Law Office of Lyndon R. Helton, PLLC, helping you, we will do everything we can to streamline the modification process as much as possible.
Child Custody Laws FAQs
Q: How Can an Attorney Help Me Win Custody in North Carolina?
A: The final decision in any custody determination rests in the hands of the judge overseeing the case. Your attorney will help you make the strongest possible case for the custody rights you hope to secure. In addition, they will assist you in proving your fitness as a parent in various ways, and they will be an invaluable source of support and guidance during an extremely difficult time.
Q: How Can I Win Full Custody of My Child in North Carolina?
A: Most family court judges prefer to arrange joint custody when both parents are fit and capable of handling their children's needs. However, if you are concerned about your co-parent's ability to provide for your children or if you have reason to believe they pose a danger to your children, your attorney can help you build a compelling case for sole custody. It is also possible for one parent to assume full physical custody while the other parent retains some legal custody, meaning the parents must collaborate on major decisions for their child.
Q: What Happens If My Co-parent Violates Our Custody Agreement?
A: In the event that your child's other parent refuses to comply with the terms of your custody order, you have the right to petition the court to enforce the order. Your attorney can assist you with this and ensure the court pays appropriate attention to your co-parent's behavior. Any intentional violation of a child custody order in North Carolina is likely to lead to contempt of court, and more serious criminal charges are also possible, depending on the severity of the parent's violation.
Q: Can I Change a Child Custody Order in Morganton?
A: Life can pose unexpected challenges to anyone, and if recent events in your life have had a material impact on the terms of your standing custody order, you have the right to petition the family court for a modification that reflects these changes. The modification process is relatively simple, but it is still crucial to have legal counsel you can trust when you are seeking any significant change to a standing child custody order.
Child custody disputes are inherently emotional issues for any parent, and it can be very challenging for anyone facing a custody case in North Carolina to navigate the situation fluently without legal counsel advising them. A Morganton child custody attorney is an invaluable asset who can help you make a strong case before a family court judge and significantly improve the chances of securing your preferred custody terms. If you're ready to learn how our team can assist you, contact Law Office of Lyndon R. Helton, PLLC, today and schedule a free consultation.