Family Law Attorneys Providing Personalized Representation in Hickory, NC
Family law pertains to some of the most emotionally charged legal issues facing Hickory, NC, residents. Family law is a unique area of civil law that pertains specifically to legal matters involving families and household members. While divorce cases are the most common family law cases that unfold in Catawba, Caldwell, and Burke counties in North Carolina, many types of cases must proceed through the family court system.
If you are facing any legal matter involving ending your marriage, deciding custody of your children, addressing domestic violence, or if you are returning to court to modify an existing family court order, you need a Hickory family law attorney with experience to guide you through your case.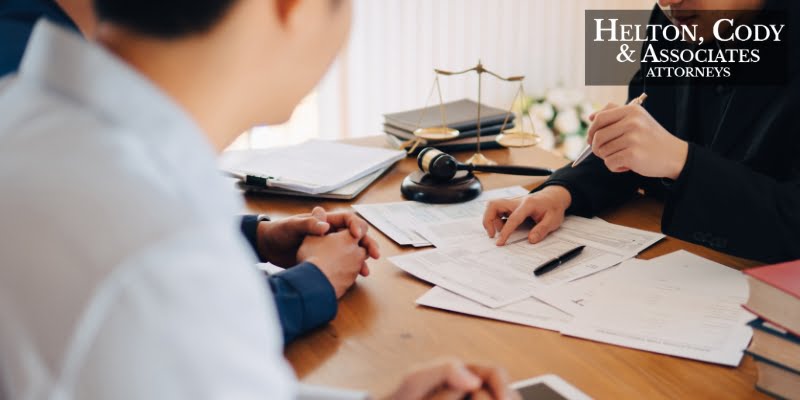 Why Do I Need a Hickory Family Lawyer?
Navigating any family law matter can be exceedingly difficult due to the inherently emotional nature of these cases. It can be difficult for some individuals facing family law cases to remain objective when struggling with the emotional distress their cases cause. However, the right Hickory family law attorney can provide guidance and support throughout a complex case, helping clients make more informed decisions.
You have a choice between lawyers who are going through the legal motions and those who fight for your interests at every step. At Helton, Cody & Associates, PLLC, our clients are not case numbers to us. They are people with legitimate points of view that we want to see enjoy positive outcomes. We represent both sides in every kind of family law dispute:
Contested and uncontested divorce. Ending a marriage is more complex than many people realize. Regardless of the underlying reason for your impending divorce, it's essential to have legal counsel you can trust for this difficult process.
Division of property, including high asset properties. Property division is one of the most challenging aspects of any divorce. Our team can help you understand North Carolina's equitable distribution law as it applies to your case and assist you with the financial disclosure phase of your divorce.
Military divorce. US service members face unique challenges when it comes to divorce. Our team can help you navigate military benefit determinations and the other issues a military divorce will likely entail.
Rights of unmarried couples. Unmarried parents and partners may face legal challenges and need representation to resolve them. Our team can provide family law representation regardless of whether our clients are married or unmarried.
Same-sex family law. LGBT couples have unique concerns in family law cases. Our firm understands same-sex couples' needs in North Carolina and can provide compassionate legal counsel in these challenging cases.
Parental visitation and custody rights. Child custody cases are inherently contentious. These cases are especially difficult because the final decisions regarding custody and visitation are always within the hands of the judges overseeing these cases. We can help you make the most robust possible case for custody and guide you through these emotionally stressful proceedings.
Premarital and postnuptial agreements. Prenuptial contracts can provide financial security to marrying couples. In addition, a postnuptial clause within a prenup can function as a blueprint for divorce should the couple decide to end their marriage in the future. Our firm can help you draft your prenuptial agreement, amend an existing prenup in response to significant life events, or review a postnuptial agreement in preparation for a divorce.
Disputes over support for children and spouses. Divorce and child custody disputes often generate long-term financial agreements between the parties involved. If you have encountered any issue with a child support order or alimony agreement with a co-parent or ex-spouse, we can help you determine the best available solutions.
Modifications of divorce decrees and court orders. Family law offers a unique modification process that allows you to petition for reasonable changes to a family court order in response to recent life events. For example, it's possible to alter the terms of a child support or alimony agreement if you recently experienced an unexpected change in your life beyond your control, such as a severe injury or job loss.
Paternity. Establishing paternity is a crucial consideration for many family law matters. For example, it is possible to file a paternity dispute if you are expected to pay child support for a child you do not believe to be yours. In addition, mothers may need to file paternity cases to secure child support from the fathers of their children.
Child abuse. North Carolina enforces strict penalties for child abuse, and anyone who abuses a child faces criminal prosecution. However, these cases often generate family court proceedings as well. A Hickory family law attorney can provide the comprehensive legal counsel you need in these particularly challenging and emotionally taxing cases.
Orders of protection regarding domestic violence. The North Carolina family court will routinely issue protective orders in response to incidents of domestic violence. If you have suffered any form of domestic violence, your attorney can assist you in securing a protective order that can prevent further harm and help you address any related family law matters.
Juvenile law. Juveniles who commit criminal offenses face a different set of criminal proceedings than adults, and juvenile law cases often lead to family court proceedings to ensure appropriate care and supervision for minors who have committed criminal acts.
Marital law. North Caroline enforces various legal statutes pertaining to marriage. If you intend to get married in Hickory or face any other legal issue related to an impending or current marriage, Helton, Cody & Associates can assist you.
Guardianships. When a person other than a child's parent must assume custody of the child, this is known as guardianship. While legal guardians have many of the same legal rights and responsibilities as biological and adoptive parents, there are unique aspects of guardianship that may require the attention of a Hickory family law attorney.
An experienced Hickory family lawyer is a valuable asset no matter what case you face. While family law is more flexible than other areas of civil law in many ways, the outcome of your family law case could potentially affect your life and the lives of your family members for many years to come. It's easy to feel stressed and uncertain about your impending family law case, but the right attorney will help you approach your case with peace of mind and clarity.
Helton, Cody & Associates has years of experience representing Hickory, NC, clients in family law cases. In addition, our team draws on a vast pool of experience handling different types of cases, from multifaceted high-net-worth divorce cases to complex child custody disputes. When you choose our firm to represent you, we will take the time to learn as much as we can about your situation to ensure we provide the compassionate and client-focused legal counsel you need in this challenging situation.
Contact Our Hickory Family Lawyers Today
Everyone entering into any of these difficult areas says the same thing: They just want it to be over. But you want it to be over with an agreement that meets your needs, financially and emotionally, for years to come.
If you are facing tough family law issues, call a lawyer who will get the job done. Call Helton, Cody & Associates, PLLC, at 828-328-9966, or write us using this online form.