Child Support Attorney in Hickory, NC
Child support cases can be hotly contested, and these cases often unfold through larger divorce cases in North Carolina. However, unmarried parents may also need to resolve child support and determine custody of their children through the family court system. Whether you are preparing to divorce and must settle custody and support for your kids or are an unmarried parent seeking a legally enforceable child support order, you must have legal counsel you can trust.
An experienced Hickory child support lawyer can provide the representation you need in this challenging family law case. Law Office of Lyndon R. Helton, PLLC serve clients in Caldwell, Catawba, and Burke Counties.  In choosing a child support attorney, you want someone who knows North Carolina law and knows how to obtain the arrangement that is best for you and best for your child.
For instance, North Carolina's child support guidelines apply as a "rebuttable presumption" in all child support proceedings, meaning the guidelines are binding on your situation unless you can demonstrate why they should not be. One way to circumvent the guidelines is by showing that the parties have a significant annual income (above $250,000). In such cases, the guidelines are set aside.
The challenge for a child support lawyer is often to identify revenues and off-the-books benefits that people do not think to list. If you pay for daycare so that you can work, that is part of your childcare budget, and you are entitled to credit for those payments. Does your spouse have a company car or gas card? That benefit can be considered income to them and can increase the amount of child support they owe.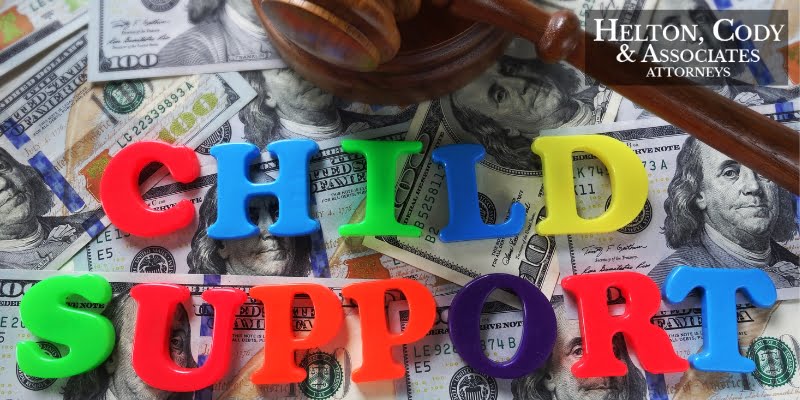 How Is Child Support Determined in NC?
Child support determinations hinge on the associated child custody determinations, and decisions regarding both of these issues come down to the discretion of the judge handling the case. It can feel disempowering to realize the final decision is almost entirely out of your hands. However, you can still make a compelling case with the assistance of an experienced Hickory child support lawyer and increase the likelihood of securing the fairest possible support determination.
When a judge resolves a child support case, they must examine numerous factors, including:
The custody rights of each parent. In a child custody determination, one parent will likely assume a more significant share of physical custody than the other parent. "Physical" custody refers to residency or where a child lives and spends their time. When one parent has more overnights with their child than the other parent, they are deemed the "custodial" parent and can typically expect to receive child support from the noncustodial parent. This is true even if the noncustodial parent has some physical custody rights.
The income of each parent. Parents are expected to contribute to financially supporting their children equally. Therefore, the judge will evaluate each parent's income and assess the total financial support both parents must provide to the child, then divide this amount in half to determine each parent's respective support obligation.
The child's basic living needs. Judges must assess the cost of living in the area and the anticipated costs of child care, including food, shelter, clothing, education expenses, and health care costs. These factor into the judge's determination of the total financial support the child should receive from both parents combined.
The child's unique needs. Some children have developmental delays, physical disabilities, and mental health conditions that require specific care. Judges must weigh these factors carefully in calculating the total amount of support a child should receive from their parents.
Once the judge has determined the total financial support the child should receive from both parents, the noncustodial parent will pay child support to the custodial parent, usually monthly. When one parent has a more significant share of physical custody than the other, the court assumes that they inherently fulfill their side of the support obligation by addressing a greater share of the child's basic daily needs. The other parent must pay child support according to the terms of the support order, and failure or refusal to do so can lead to severe penalties.
Penalties for Child Support Order Violations
When a parent fails to fulfill their child support obligations, they face harsh punishments from the family court. If any party refuses or fails to abide by the terms of a lawful family court order, they can be found in contempt of court. The parent who is supposed to receive child support can file a motion in family court to hold the non-compliant parent in contempt, and the penalties for contempt fluctuate based on the unique details of the case.
If a judge deems a parent has willfully violated the terms of their child support order, they can impose various penalties. They may order the non-compliant parent's wages to be garnished, and their employer must deduct child support automatically from every paycheck to be paid to the custodial parent. When a parent is in arrears for back child support, the judge may seize their assets or even incarcerate them until they pay what they owe. Consistent failure to abide by the terms of a child support order can potentially lead to a loss of custody or visitation rights.
If you have encountered any issue with a standing child support order, it's best to consult a Hickory child support attorney as soon as possible to determine the best possible resolutions. Call Law Office of Lyndon R. Helton, PLLC, at 828-328-9966 (toll-free at 888-321-0494) to arrange an initial consultation today. Alternatively, you can contact our Hickory law office via email. We charge $250 for a one-hour consultation.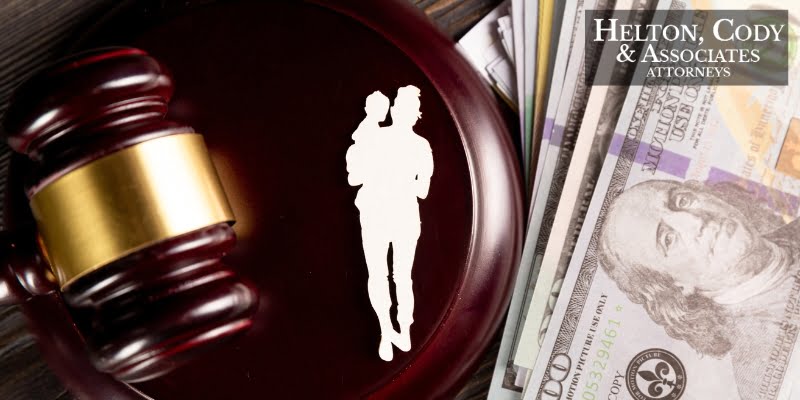 Child Support Modification Attorneys in Hickory, NC
While some parents refuse or fail to pay child support as required, others find themselves unable to comply with their child support orders due to forces beyond their control. The North Carolina family court system acknowledges that life can present unpredictable challenges to parents compelled to comply with child support orders, sometimes preventing them from meeting their support obligations. In these situations, the parent must file a petition for modification to their child support order to reflect their circumstances more accurately.
For example, a standing child support order reflects the income the paying parent earned when the judge signed the order. However, several months later, the paying parent loses their job due to their employer shutting down their business. This is an issue beyond the parent's control that will undoubtedly influence their ability to meet their child support obligation. In this situation, the parent can petition for a modification to their support order that reflects these new circumstances.
It's important to note that the underlying justification for any modification to a child support order must be an issue completely outside of the petitioner's control. For example, if you must pay child support, you cannot simply quit your job and claim that you can't afford your support obligation. A few examples of situations that would justify a petition to modify a support order include job loss or change in income due to no fault of the petitioner, sudden development of a severe medical condition, or a catastrophic injury that results in permanent disability.
These are examples of ways in which the child support guidelines are not fixed. If you have children from a previous marriage, that will be taken into account as well. Our firm addresses them both in the initial child support proceedings and later on, when court orders need to be modified.
Child support disputes can be some of the most challenging family law cases any parent can face, and it's vital to have legal counsel you can trust in these situations. There are many situations calling for flexibility, and we would be happy to go over them with you in our initial consultation. To set up such a consultation, contact Law Office of Lyndon R. Helton, PLLC, in Hickory, by calling 888-321-0494