Child Custody & Visitation Attorney in Hickory, NC
Child custody disputes can be some of the most challenging and emotionally taxing experiences of any parent's life. Unfortunately, it's common for parents, both married and unmarried, to enter into these legal proceedings with misconceptions and preconceived notions that do not align with the reality of North Carolina family law. For example, many fathers feel inherently disadvantaged in the family court system due to long-standing and widespread favoritism shown to mothers in custody determinations based on outdated beliefs about parental roles.
North Carolina makes no presumption in child custody cases that mothers are more fit to have legal custody of children in divorce than fathers. That comes as a surprise to some dads, who love their children and honestly believe their kids are better off with them for a variety of reasons.
Attorney Blair Cody once had a client who drove an over-the-road truck for a living. He was often away from home for a week or more at a time. He loved his kids fiercely but doubted the court would give him the benefit of the doubt. Attorney Cody fought for this man and, with a bit of creativity, came up with a schedule that allowed him to have custody of the kids whenever he was home, whenever that was. The court agreed that the best interests of the children were served by giving this man custody of his kids.
In his career as a lawyer, Attorney Cody had never made a client as happy as he made that man.
There are other misconceptions that need to be put away, such as the notion that older kids can decide for themselves where they will live. That's not true. The court is still bound by the principle of best interests, which is established by careful analysis of how the family works.
If you face a child custody determination in Caldwell, Burke, or Catawba county in NC, it is often difficult and disempowering to come to terms with the fact that the final decision rests in the hands of the judge overseeing your case. No matter how strong a case for custody you can make, the judge has the final say, and they may not see things the same way you see them. Having an experienced Hickory child custody attorney on your side can allow you to approach this complex and emotionally stressful situation with greater clarity and confidence.
Helton, Cody & Associates understands the emotional weight that custody disputes carry and strives to provide every client with personalized and compassionate legal counsel. We can assist you with a child custody case pertaining to a larger divorce case or as a standalone issue. We'll take the time to learn as much as we can about your situation to ensure we address your unique needs as your case unfolds.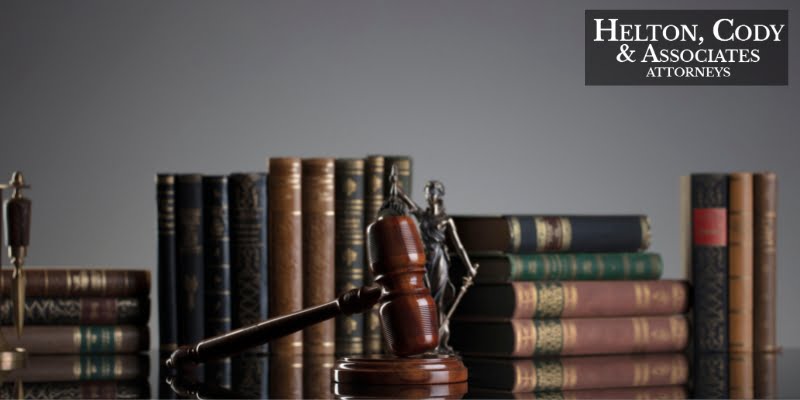 Attorneys Handling A Wide Variety Of Visitation Issues
At Helton, Cody & Associates, PLLC, we handle the full spectrum of custody situations, including:
Child custody agreements. Your custody determination will come down to the judge's decision overseeing your case. Our job is to help you make the most compelling case for custody and help ensure that the final result truly aligns with your child's best interests and unique needs.
Relocation issues. If you or your child's other parent intends to relocate with a custody order, the relocation can potentially generate a contentious dispute. Whether you intend to relocate with your child or you need to contest your co-parent relocating with your child, we will closely examine the details of the situation and help you determine your best options for resolving it.
Parenting time. A custody order will determine how much time a child spends with their parents. In a joint physical custody agreement, the child will spend some time living with each parent. However, they may alternate weeks, arrange multiple "shifts" each week, or a child may only spend a few weeks a year in temporary residence with one parent. The North Carolina family court judges handling custody disputes strive to disrupt a child's life as little as possible in allocating parenting time.
Establishing paternity. Legally establishing paternity is crucial in custody and child support determinations. If you are expected to pay child support and have any reason to suspect you are not the child's biological father, it's vital to request a court-ordered paternity test. Conversely, if a child's biological father disputes paternity, petitioning for a court-ordered paternity test can help the mother secure child support from her child's father.
Unmarried parents. Unmarried parents may need to establish legally enforceable custody terms if they decide to end their personal relationship and raise their children separately as single parents. This process unfolds similarly to any child custody determination in a divorce case between married parents.
Grandparents' visitation rights. Although North Carolina does not formally recognize grandparents as having custody rights, a grandparent can still seek visitation rights if their grandchild's parents are divorcing. Unfortunately, some divorcing parents will cut off their children from contact with their exes' parents, in many cases unfairly. We can help grandparents affected by such behavior address these issues.
Military deployment and child custody. Parents in the military typically face complicated custody disputes, and parents deployed to duty stations far from their children can feel isolated and unable to exercise their parental rights. We can help Hickory, NC, parents in the military approach custody determinations with greater confidence and help them secure the best possible custody arrangements their situations allow.
When you face any kind of child custody or visitation case, a Hickory child custody lawyer is the best asset to have on your side. Your legal team can help you gather any evidence and documentation you may need to build a strong case for custody. In addition, the team at Helton, Cody & Associates can prepare you for the very difficult family court proceedings ahead of you.
How Is Custody Determined in NC?
When a judge decides custody in North Carolina, they must focus their decisions on the children's best interests in the case. Judges must evaluate a child's basic living needs, the income of each parent, and calculate the total financial support the child should receive from both parents. The judge must also determine custody by evaluating each parent's fitness to handle parental responsibilities and provide safe and supportive environments for their children.
If a parent has any criminal history that includes violent crime, substance abuse, domestic violence, or child abuse, the judge overseeing the case will be unlikely to award them any significant custody rights. Judges must determine legal custody, which dictates the ability to make crucial decisions for a child, and physical custody, which dictates a child's residency and how much time they spend living with each parent. When a parent has any substantial criminal history that a judge deems a threat to the child's safety, that parent is unlikely to obtain more than minimal and supervised visitation.
Can I Change My Custody Order?
Parents involved in custody and visitation disputes must also remember that it is possible to modify a standing custody order under certain conditions. For example, if you have a custody order with your child's other parent and experience a significant life event that renders the current custody order untenable, you can petition for a modification of the order.
A modification petition is a fairly straightforward process. Once the petition is filed, a hearing is scheduled, and both parents will have the chance to speak on the issue. If the judge approves the petition, the requested changes are usually implemented immediately. Some of the most commonly cited reasons for modifications include job loss, medical emergencies, and relocation.
Helton, Cody & Associates has years of experience helping clients through custody determinations and modification proceedings. If you need to file for child custody and are looking for aggressive representation, with just a touch of creativity, call Helton, Cody & Associates, PLLC, in Hickory. We would be pleased to meet with you or to discuss your situation by phone. You can contact us by calling 828-328-9966.