Conover DWI Defense Attorney
Driving while intoxicated (DWI), also known as driving under the influence (DUI), is one of the most commonly prosecuted crimes across the United States. Whenever a driver operates their vehicle under the influence of drugs or alcohol, they become a serious danger to themselves and all others around them. Throughout the country, DWI is one of the most commonly cited causes of serious accidents each year, resulting in billions of dollars in property damage, social disruption, medical expenses, and a large number of injuries and fatalities.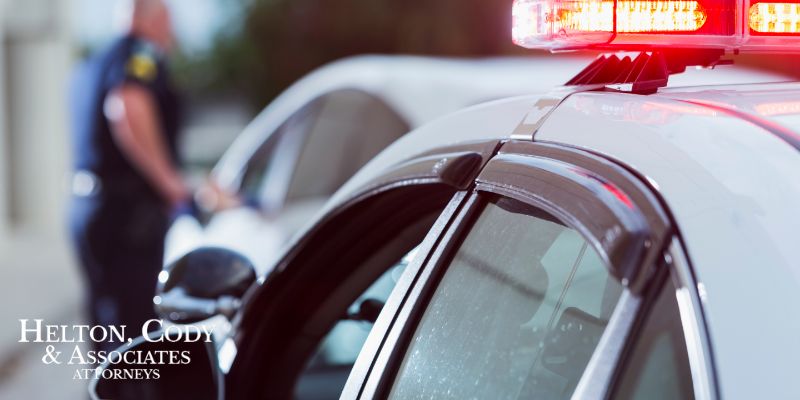 Defending Conover, NC, Clients From DWI Charges
If you have been charged with DWI in Catawba County, it is vital to know your options for defending yourself against the penalties you face. If you broke the law and committed a DWI offense, you need an attorney who can help mitigate your penalties. If you were wrongfully charged for an offense you did not commit, then you need a lawyer who can help prove your innocence and avoid a wrongful conviction.
Helton, Cody & Associates has years of experience defending clients in Burke, Catawba, and Caldwell counties from a wide range of criminal charges, including DWI. We know how the local prosecutors in Conover approach these cases and the tactics they often use to try to achieve convictions. DWI carries a number of penalties, some of which may not be immediately obvious, and you need a defense attorney you can trust to help you build the strongest possible defense against the charges filed against you.
Understanding DWI Cases in Catawba County
DWI is the use of any motor vehicle while intoxicated by drugs or under the influence of alcohol with a blood-alcohol concentration (BAC) of .08% or greater. Police officers in Catawba County must establish probable cause to conduct a traffic stop for suspected DWI, such as observing erratic driving or a moving violation. Once they confirm the driver is intoxicated, they can conduct a lawful arrest for DWI.
If you are arrested for any crime in Conover, North Carolina, you have the right to remain silent until you can speak to an attorney. Fully exercise this right until you have a Conover DWI defense attorney handling your case. They can assist you in building your defense, which may focus on the police's handling of your arrest and/or the evidence in play, as well as any alleged violations of your civil or constitutional rights. While it may seem prudent to have the court appoint a public defender to represent you at no charge, bear in mind that a public defender cannot offer the same degree of personal attention you could expect from a private Conover DWI defense attorney.
An arrest can be a life-changing experience, and it's common for people to feel hopeless in this situation. However, remember that the police and the prosecution must follow strict rules for a conviction to happen, and the prosecution must prove you are guilty beyond a reasonable doubt. The case against you may appear strong at first, but an experienced Conover DWI defense attorney can identify weaknesses in the prosecution's case and leverage them to your benefit.
DWI Attorneys FAQs
Q: Do I Need a Lawyer for a DWI Charge in Catawba County?
A: It is imperative to take full advantage of your constitutional right to legal representation whenever you are charged with any crime. DWI can not only carry significant immediate penalties upon conviction but also cause various long-term problems in your life. A good Conover DWI defense attorney is your strongest asset for reducing your penalties or potentially avoiding conviction if possible.
Q: How Much Does a Conover DWI Defense Attorney Cost to Hire?
A: Most defense attorneys charge their clients by the hour. They will track their time spent handling a case in 10- or 15-minute increments and bill the client regularly. This can add up to expensive legal fees depending on the attorney's hourly rate and the overall complexity of the case. Always take time to review a prospective attorney's billing policy before agreeing to have them represent your defense.
Q: How Can You Have a DWI Charge Dismissed?
A: To convict any defendant of a crime, the prosecutor has the burden of proving the defendant is guilty beyond a reasonable doubt. It is possible to have a DWI charge dismissed if it is revealed that the arresting officers did not follow due process, conducted an unlawful arrest, or if you were arrested because of mistaken identity. Your Conover DWI defense attorney can identify any potential avenues for you to argue that your DWI charge should be dismissed.
Q: How Long Does a DWI Conviction Stay on Your Record?
A: Some criminal convictions will eventually drop off of an individual's record after a set amount of time, but this does not apply to DWI charges. If you are convicted of DWI in North Carolina, the offense will be visible on your record permanently, and the record cannot be expunged, either. This can complicate your life in many ways, so it is crucial to mount the strongest possible defense if you are charged with DWI in Catawba County.
Q: What Are the Penalties for DWI in Catawba County?
A: An individual convicted of DWI in Catawba County or anywhere else in the state can face a wide range of penalties, including heavy fines, jail time, driver's license suspension, mandatory substance abuse treatment, and more. DWI can be prosecuted at the misdemeanor or felony level, with felony DWI incurring harsher penalties. The defendant's penalties will likely increase dramatically if they caused serious bodily harm or death or if they have a record of prior DWI convictions.
The right Conover DWI defense attorney on your side can make a tremendous positive difference in the outcome of your impending case. When you choose Helton, Cody & Associates to represent your defense, you will have a seasoned legal advocate readily available to address any concerns and answer any questions that may arise throughout your proceedings. The sooner you reach out to our team, the sooner we can begin building your case. Contact us today to schedule your consultation with our team and learn how we can defend you against conviction.