Conover Family Law Lawyer
Family law addresses some of the most intimate and important issues in a person's life. For most of us, there's nothing that surpasses our families in their importance to us. If you are in a situation where there are changes coming to your family dynamic, we understand that these things are not taken lightly. By hiring a Conover, NC, family law attorney who can manage the sensitivity of the situation and seek the outcome you're pursuing, you'll be taking the most effective route.
At the Law Office of Lyndon R. Helton, PLLC, we can help with all manner of family law concerns with the care the situation deserves.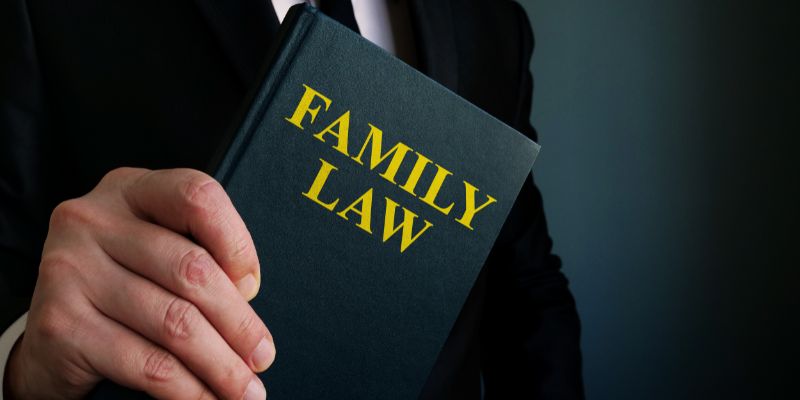 Issues a Family Lawyer Can Help With
A family lawyer is familiar with law governing a myriad of topics related to families and their shifting dynamics. These tend to be some of the most sensitive issues. For the most part, when things are going well, there's not really a need for family and the law to intersect much. Most family law issues involve some contentiousness within a family. Working with the right lawyer, though, can help resolve the issues according to the legal framework the law provides. Some of these issues include:
Divorce – Whether your divorce ends up in trial or settled, we can help you through the process.
Child Custody – Parents want to maximize their time with their children, and a lawyer can help you seek an arrangement that better fits your situation.
Property Division – How property will be divided in a divorce can often be contentious and challenging to understand. A lawyer can help set expectations and stand up for your interests.
Modifications – There are times when it becomes necessary to seek a different arrangement than the one ordered by the court. When this happens, a lawyer can help you through the process of seeking modifications.
What to Look for When Deciding on a Family Lawyer
When you are deciding on a divorce lawyer, it's important to remember that even the finest of lawyers can't guarantee a particular outcome. Therefore, you will want to look for someone who you have confidence in and who you believe is going to represent you in a manner you're comfortable with.
Some of the most important traits for a family lawyer are that they are knowledgeable, experienced, and patient. You are putting a lot of trust and handing a lot of responsibility over to a lawyer when you hire them for your family law needs. It's a decision that you shouldn't take lightly. At the Law Office of Lyndon R. Helton, PLLC, we hope you'll give us consideration for the role.
FAQs
Q: How Long Does a Divorce Take in Conover, North Carolina?
A: The legal component of a North Carolina divorce can take several months and even years, depending upon the complexity and contentiousness of the divorce. However, it's critical to note that before they can even file for divorce, the married couple must be separated for at least a year and one day. This means that they must be living separately, and at least one of the two parties must have the intention of making this arrangement permanent.
Q: How Is Property Divided in North Carolina?
A: In North Carolina, the marital property of a divorcing couple is to be divided in an equitable manner. It's worth noting that this does not mean that the property is to be divided in a simple split where each party gets half. Instead, the total property is assessed, and a number of factors are looked at to determine what might be a division that is most fairly addressing the needs of both parties involved.
The divorcing couple may come to their own agreement regarding the division of property, but a judge will have to sign off on the agreement and will first consider whether the agreement is equitable.
Q: Can a Child Custody Order Be Changed?
A: It is possible to modify child custody orders under certain conditions. To get a hearing to modify the orders, it will first be necessary to show that there has been some kind of substantial change that is affecting the welfare of the child involved.
The courts will always seek to do what is in the interests of the child, so it is important to recognize that your request must demonstrate why a change is needed for the child's sake. The court will then evaluate the situation and consider any evidence. If they believe that a modification is in the child's interests, then they will order a new custody arrangement.
Q: What Should I Do if I'm Arrested for Domestic Violence?
A: Being arrested for anything, including domestic violence, can be frightening. There are a few basic ideas, though, that can be critical to ensuring that you protect your rights and are given a fair chance to defend yourself. Firstly, you want to make sure that you stay calm. It's easy to be emotional and make a bad situation worse. You're better off remaining calm and letting the process work.
The second thing to remember is that you have a right to remain silent. You don't want to say something that could later be used against you, so it's better to use that right to silence. Lastly, contact the Law Office of Lyndon R. Helton, PLLC. While domestic violence is related to family law, it is more specifically something you need a criminal defense attorney for, and we can help.
Get Help With Your Family Law Needs
While family law covers a broad range of issues, they are all sensitive. When deciding on a lawyer for your family law situation, we understand that you're looking for someone who is not only capable from a legal standpoint but is also able to handle the situation with the sensitivity and care needed when dealing with issues that are so central to a person's life.
At the Law Office of Lyndon R. Helton, PLLC, we balance our pursuit of the ends you're seeking while being careful to understand the emotional needs of the situation as well. If you've got a family law concern in Catawba County that we can help with, contact us today.